Feb 26 2021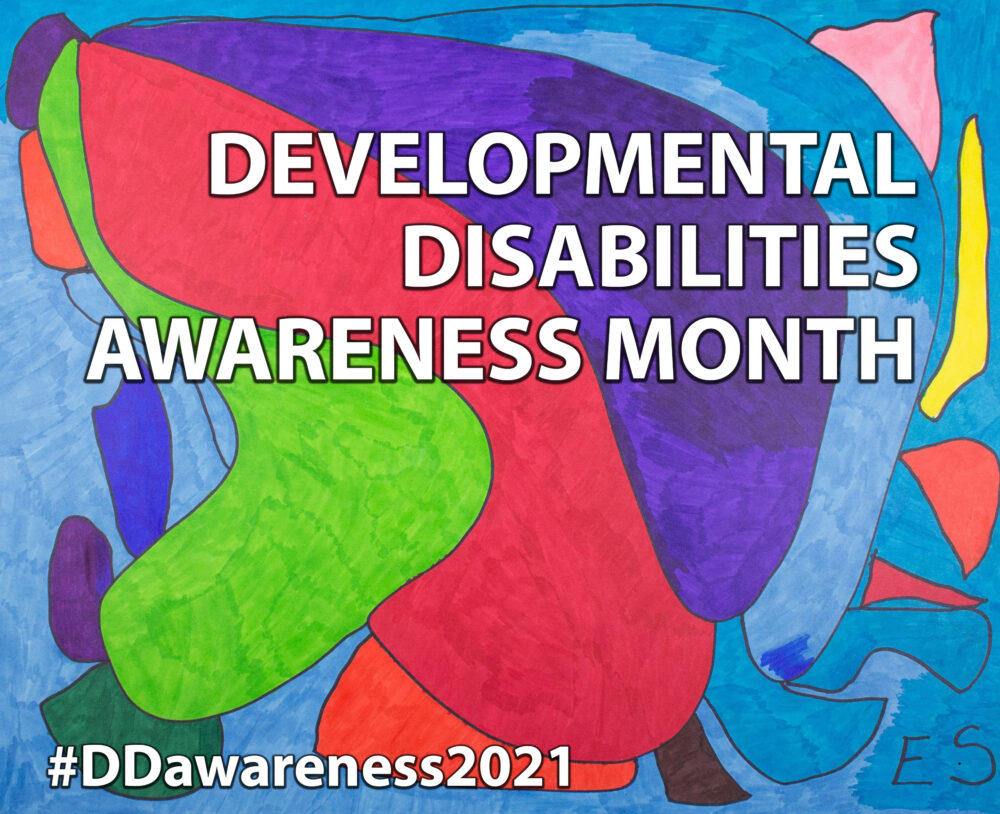 Celebrating Developmental Disabilities Awareness Month
March is Developmental Disabilities Awareness Month, our opportunity to raise awareness about the inclusion of individuals with developmental disabilities in all areas of community life and showcase the work being done to celebrate and improve their lives.
This year, March also represents one full year since the beginning of the Coronavirus (COVID-19) Pandemic, forever changing our world, and challenging us to innovate and readjust how we deliver our services to the over 2,000 individuals we support everyday. From Day Services, Recreation & Respite, Early Childhood Services and Residential Services, The Arc Westchester has continued to provide vital and quality programming. This was all made possible by the generous contributions from donors, the perseverance of individuals we support, the trust of families, and the inspiring dedication of our 850 employees.
As always, our services take place by embracing our mission and practicing our five core values:
Fostering Independence  •  Ensuring Safety
Cultivating Relationships  •  Promoting Happiness  •  Supporting Good Health
Here are just few things we have been up to over the last few months:
Virtual Volunteering with our Community
At The Arc Westchester we believe volunteers are ordinary people with extraordinary hearts, and the COVID-19 Pandemic has proven this to be true time and time again. Through Virtual Volunteering, we have been able to continue to offer opportunities for both our community partners to interact with those we support by making new friends and connections, as well as offer those who participate in our programs the chance to still do great volunteer work, even from their living room. Helping us prevent isolation and regression.
Artists Featured in Cerebrum Magazine
The unique talent of five artists was explored in "Art on the Spectrum" a featured article in Cerebrum Magazine. The artwork of these talented individuals has been on exhibition at Arc Westchester's gallery 265, a space devoted to art by individuals with developmental disabilities and community artists.
Cerebrum magazine is published by the Charles A. Dana Foundation, Inc.  The Dana Foundation.  They fund and coordinate programs on a range of brain and brain health topics for diverse audiences.
Leadership Recognized
My motivation every day is the 2,000 individuals that we support, they are always on my mind.
Executive Director & CEO Tibi Guzman had the opportunity to be featured in Authority Magazine's series on "Five Things You Need to Be A Highly Effective Leader During Turbulent Times". An interview with Authority Magazine's Charlie Katz.
The Arc Westchester Day!

Did you know that October 20th was The Arc Westchester Day!? County Executive George Latimer participated in abrief ceremony on October 20th at the Westchester County Office Building in White Plains, making the day official throughout the entire county. This proclamation designating this special day is in recognition of The Arc Westchester's efforts during the COVID-19 Pandemic , noting the vital work of our 850 staff, many of whom are now assuming the role of frontline healthcare workers.
Celebrating Black History Month
As we celebrate Black History Month, which takes place every February, The Arc Westchester is joining the New York State Office for People with Developmental Disabilities (OPWDD) in celebrating black individuals with developmental disabilities who are true inspirations to others.
If you have not already, we encourage you learn about one of the most inspiring individuals that we have supported throughout our 70+ years, Bob Smith.
The Vaccine is Here!
The Arc Westchester was excited to relay the news from Governor Cuomo earlier last month, with the announcement of the eligibility of the COVID-19 vaccine for people with comorbidities. This included those with intellectual and developmental disabilities.
With this, The Arc Westchester launched a COVID-19 Vaccine Education Campaign to share information with our staff about the benefits of receiving the vaccine. View our video and hear from one of our first vaccine recipients as she shares her personal remarks about the importance of receiving the COVID-19 vaccine.