Apr 2 2021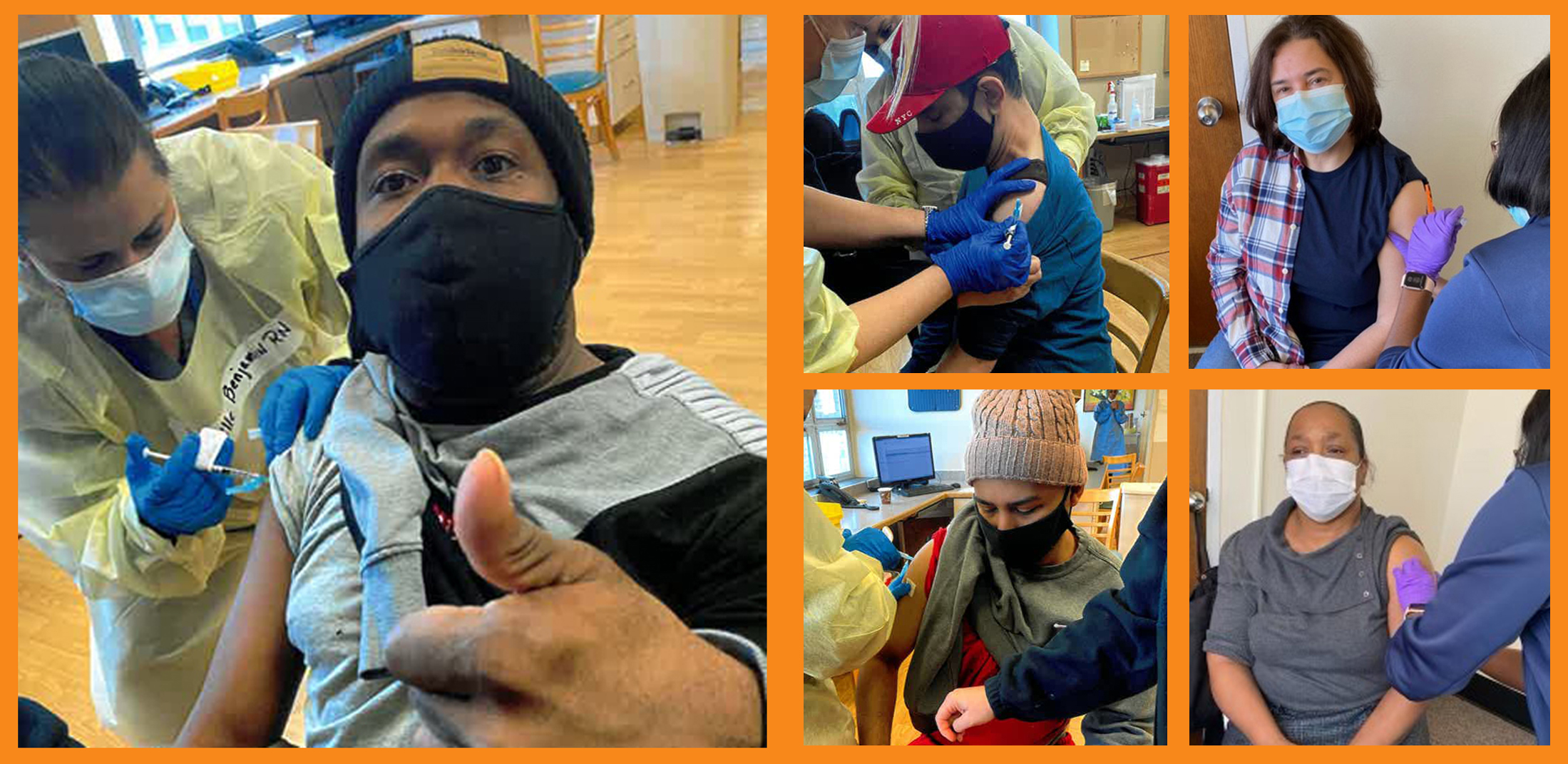 The COVID-19 vaccine is HERE!  We all welcomed the Governor's announcement of the eligibility of the COVID-19 vaccine for people with comorbidities, including those with intellectual and developmental disabilities and anyone over the age of 16.
To view a listing of all sites recently shared by Westchester County, CLICK HERE.
---
WIHD (Westchester Institute for Human Development), located on the Westchester Medical Center Campus in Valhalla, has been identified as a certified vaccine distribution location.
Anyone with I/DD, regardless of where they live, is eligible to receive the vaccine as of February 15, 2021.
You can sign up on WIHD's website to be notified when a vaccine appointment will be available.
When filling out their sign up form, be sure to select "People With Underlying Conditions" in the drop-down menu.
Due to vaccine shortages, if you have an appointment elsewhere, it is recommended you keep it.
On February 15 you will also be able to register at any other location in New York State for the vaccine. Go to the NYS website for locations near you and read important vaccine instructions. Please note that The Arc Westchester locations are not allowed to administer the COVID-19 vaccine.
We are so proud that The Arc Westchester has already successfully vaccinated over 190 individuals living in our certified residences and 155 staff.  The Arc Westchester was among the first of The Arc New York chapters to receive Phase 1A of the vaccine on December 29, 2020. Additional phases are rolling out and plans are underway to make the vaccine available to all of our residents, individuals we support, and staff when allowed.  We will keep you posted when we receive more information.
The scientific research suggests that the vaccine is safe and is critical in stopping the devastating effects of COVID-19.  It is our single best solution to improving the health crisis and returning back to our previous and full-time way of delivering services. You may find information here on the NY State Department of Health (DOH) website. We highly encourage staff, families, and caregivers to learn more about the benefits of receiving the vaccination.
The Arc Westchester has launched a COVID-19 Vaccine Education Campaign to share information with our staff about the benefits of receiving the vaccine. View the video below and hear from one of our first vaccine recipients as she shares her personal remarks about the importance of receiving the COVID-19 vaccine.
Congratulations to Arc Westchester's vaccine recipients!