Mar 31 2021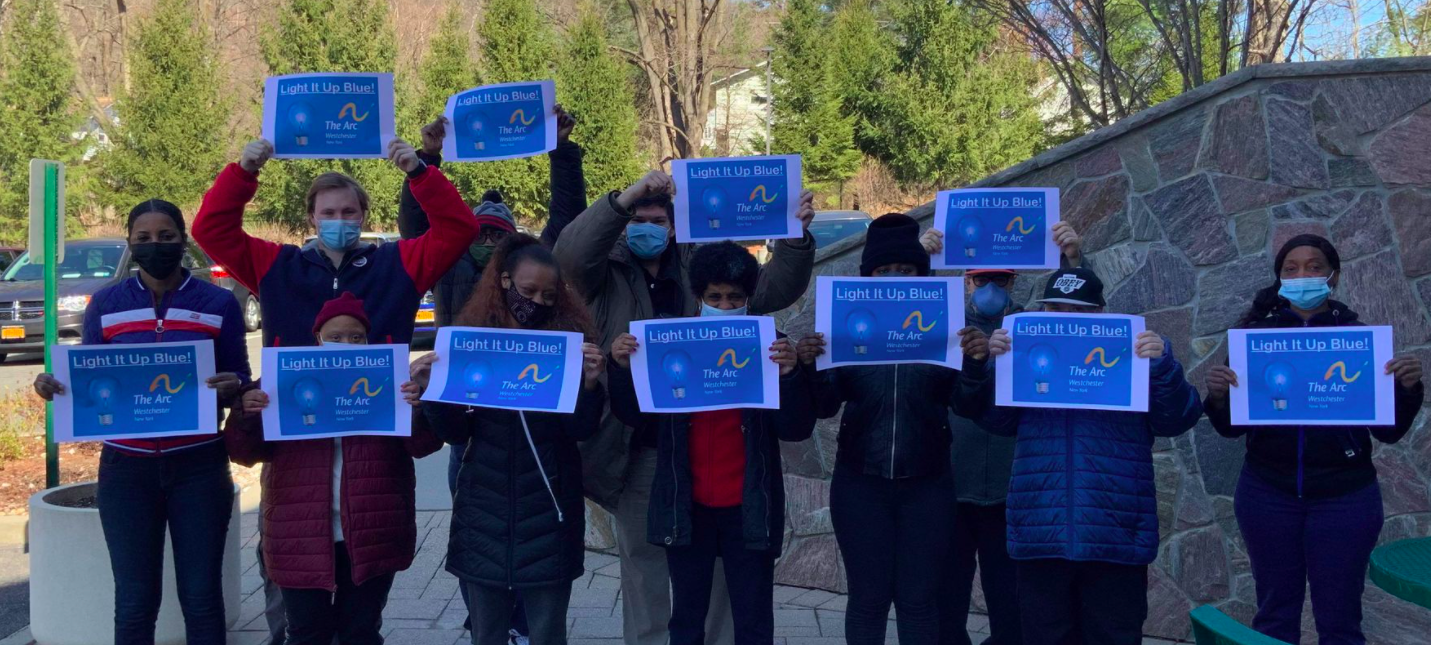 Autism Acceptance Month 2021
Traditionally April is celebrated as "Autism Awareness Month", however April 2021 will instead be Autism Acceptance Month. Rather than simply focusing on awareness, organizations like The Arc Westchester hope to use this month as an opportunity to encourage our community to understand and "embrace the inclusive goals of the greater autism community. And become aligned with the consistent language autism organizations and individual advocates have been using for years". (Autism Society of America)
As always, our services take place by embracing our mission and practicing our five core values:
Fostering Independence  •  Ensuring Safety
Cultivating Relationships  •  Promoting Happiness  •  Supporting Good Health
Autism & Adulthood: Special Panel Discussion
Perseverance through Art – Finding a creative voice, even in a Pandemic!
The arts have always been a valuable piece of The Arc Westchester's culture. Throughout our 70+ years of service, we have found that art provides an important outlet for expression and fosters inclusion into an individual's greater Westchester community. Consistently, art has been a favorite activity for many of the over 2,000 individuals we support. Regardless of age, ability, or medium of choice. From simple seasonal projects in group settings, personal poetry, our Gallery265 collection, every piece of art has intrinsic and intangible value.
Below, view a sample gallery of some of the beautiful art and creative expression that we have seen produced over the past year!
Informative Articles related to Autism 
Strategies to Teach Key Foundation Skills to Young Children with Autism
In this great piece, Education Coordinator of the Children's School for Early Development – Ann-Marie Sabrsula, discusses how any child can learn and progress with appropriate treatment and education. Providing two examples of different approaches to learning/teaching techniques that can be utilized with children with autism.
How a Sibling Connection Inspired Advocacy and a Career
At age 9 his brother was diagnosed with Autism, thus beginning a lifelong journey of compassion, advocacy, and brotherhood; which would eventually lead him to a career at The Arc Westchester! Learn about the personal story of our  Social Media and Marketing Manager – Nicholas Lombardi in this touching piece.
Supporting Young Women with Autism Spectrum Disorder
We are proud to share a featured article written by Tibi Guzmán, our Executive Director & CEO . The article focuses on supporting young women with ASD through our various program, including transition services, employment and volunteering.
Teaching Community Skills to Prepare for Independent Living
Highly informative and powerful Autism Spectrum News feature by our very own Todd Merritt, PhD, BCBA-D, LBA-NY, Director of Behavioral Services & Jessica Basir, MS, BCBA, LBA-NY, Behavior Intervention Specialist. Here the two discuss how to provide community based skills that could prepare individuals to lead as independent lives as possible.