Together, We Are Stronger!
Thank you for your support of our efforts to combat the COVID-19 health crisis.  Your generosity demonstrates an understanding that ensuring a continuum of safe and healthy services for the children, teens, adults and seniors in our programs, and their families, during these challenging times, is our top priority.
Our fight against the virus has proven to be very taxing on everyone in The Arc Westchester family, especially our Direct Support staff and nurses, who are on the front lines of this pandemic.  And, it has had a heavy impact on our 2020 budgets. Read more here
Your contribution to The Arc Westchester Foundation's COVID-19 Emergency Relief Fund today, enables us to continue to meet the most critical needs of the organization during this crisis, as they arise.
Together, we will get through this. Together, we are stronger!
If you have any questions, please email:  efowler@westchesterarc.org or call 914.495.4515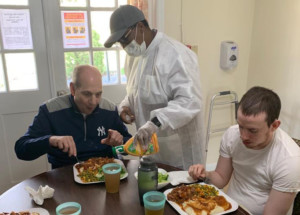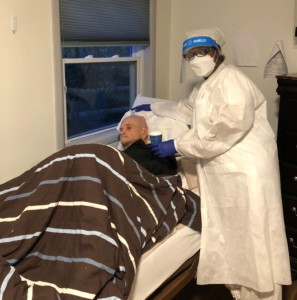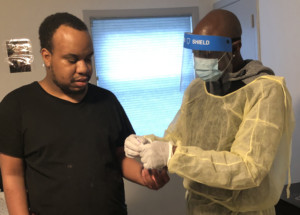 Your Donation Dollars at Work
We are extremely grateful to the organizations below who responded to our immediate need by providing grants and funds that are supporting the high demand of Personal Protective Equipment (PPE) and a wide range of sanitizing supplies.
•  The Westchester Community Foundation
---
Your gift makes you a member of The Arc Westchester.
Annual Membership Minimum:
$15 Individual    $25 Family (up to four members)
The Arc Westchester and The Arc of Westchester Foundation are 501(c)(3) organizations. Donations are tax deductible.
More Ways to Give