Your Donation Makes You A Member!
Members of The Arc Westchester's family of supporters demonstrate an understanding that we all benefit when the talents and contributions of those around us are available to our communities.
Your generous gift helps more than 2,000 individuals with developmental disabilities and their families build strong well-being and enjoy rich lives. If you have any questions, please email:
efowler@westchesterarc.org or call 914.495.4515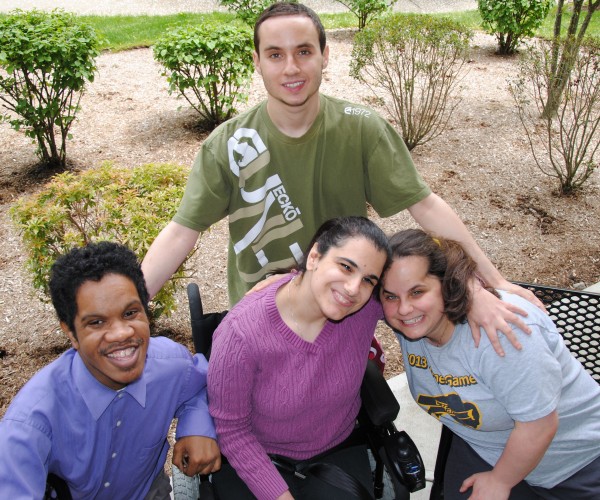 More Ways to Give
Your Donation Dollars at Work
In the classroom
Our inclusionary preschool classes provide children with a strong foundation to build skills learning besides their peers. Over 80% of our graduates advance to community schools
At work
Our employment program supports individuals in fulfilling career opportunities at businesses throughout Westchester County. Their talents contribute to a diverse workforce and provide businesses with solutions to their staffing needs.
At home
Our residential services offers adults an opportunity to increase their independence, build relationships, enjoy an active lifestyle, and engage with the larger community.
In the community
Our program participants give back to the community in many ways. They volunteer thousands of hours to other non-profit organizations and businesses. Their creativity is shared through original artwork displayed and appreciated throughout Westchester County.
Annual Membership Minimun:
$15 Individual    $25 Family (up to four members)
The Arc Westchester and The Arc of Westchester Foundation are 501(c)(3) organizations. Donations are tax deductible.