With more than 300 people working at 250 companies and agencies throughout Westchester, we are proud to say that we can make career and company dreams come true!
We are proud of our employer partnerships, and pleased to offer a wide-range of jobs for people with disabilities that allow them to bolster their independence and self-esteem.
We are overjoyed to bring you just a few of our success stories, both from employers and employees.
For more information about finding a career with The Arc Westchester, please visit our contact page.
Employee Success Stories
Joseph Frank
ABB Optical Group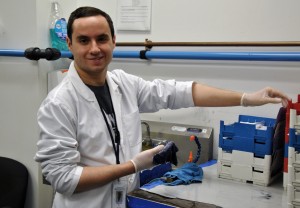 Joseph Frank began working at ABB Optical Group in Elmsford in 2016. His job requires him to scan and enter lens information into their database and he works at cleaning lenses before packaging.
He inspires and motivates his fellow co-workers. His attention to detail and productivity has earned him full-time status in 2017. ​
Kyle Siczewicz
Jackson Lewis LLP
During his time with Project SEARCH Autism Enhancement, Kyle received hands-on work experience at NewYork-Presbyterian. He spent time in the pharmacy, checking the expiration dates on medications and helping the pharmacists to process prescriptions.
Kyle also conducted complex data entry projects for the New York-Presbyterian Center for Autism and the Developing Brain. While Kyle was adept at complex systematic projects, he also had the opportunity to further develop his social and interpersonal skills by spending time with maintenance crews working on collaborative projects.
In July 2013, Kyle joined the offices services team at Jackson Lewis LLP in White Plains. In addition to assisting with special projects, Kye's responsibilities include filing, copying and organizing supplies.
Grant Dawson
ABB Optical Group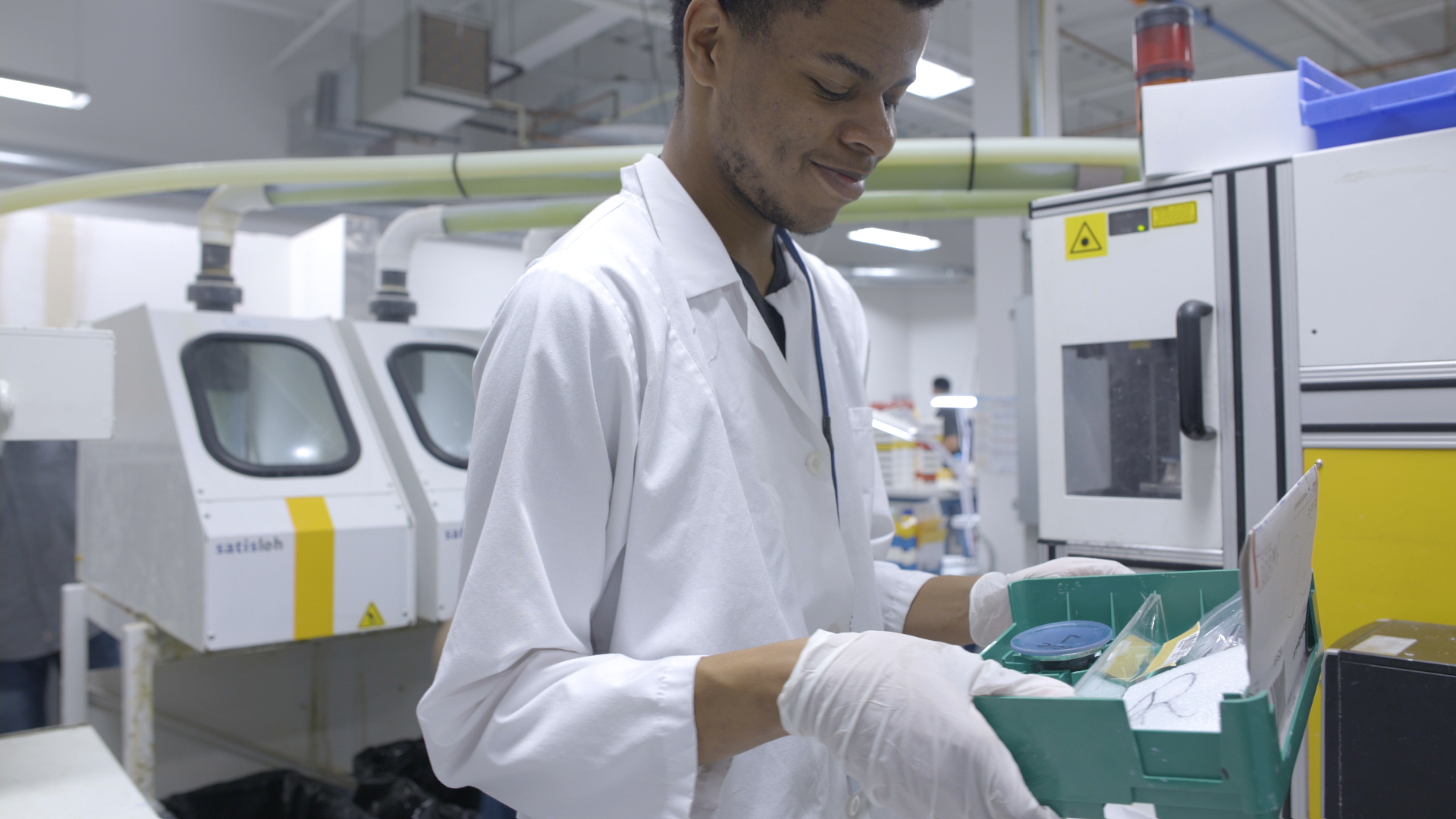 Grant Dawson was hired as a part-time lens engraver at ABB Optical Group in Elmsford in 2016.
He engraves corrective lenses using two high-tech engraving machines at the same time.
This is a very detailed and important process and attention to detail is required. His efficiency, work ethic, and constant productivity have earned Grant a full-time position in 2017.
​William Greco
Zaro's Family Bakery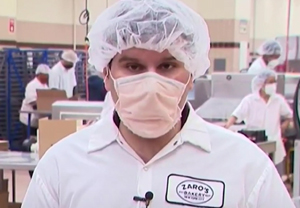 Will has been working at the Bakery's Elmsford location since 2021, helping to pack Challah bread and Rugelach! He absolutely loves working there: "Working at Zaro's Family Bakery is helping me become more independent. I'm saving money for my wedding and my retirement. I would like to work here until I'm 65", said Will.
Zaro's, a fourth-generation family bakery, moved into Westchester earlier this year and has hired seven individuals from The Arc Westchester since joining the community.
Employer Testimonials
Joseph A. Saccomano, Jr.
Office Managing Principal, Jackson Lewis P.C.
"For us at Jackson Lewis this isn't about doing the right thing. This is about doing something that makes sense for the workplace, making it better, and at the same time, working with an organization like the Arc of Westchester to provide an opportunity for somebody to come into the workplace and do an outstanding job."
Vince Monaghan
Vice President Lab Operations, ABB Optical Group
"Nobody does it better than Grant and Joseph. They hit their numbers all the time by way of their attention to detail and focus. Anytime you can get employees who will focus on the job you give them and consistently accomplish the goals you set out for them, you can't ask for much more than that."
Helene Godin
Founder/CEO, By The Way Bakery
"Our company's mission was to include as many people at the table as possible and support the needs of the community. I reached out to The Arc Westchester about hiring some people with cognitive delays in our workforce. Currently, we have three individuals working in our busy commercial kitchen. We work close with The Arc Westchester to find the right fit and we have succeeded!"