Mar 23 2021
The Arc Westchester teams up with Marla Beth Designs!
The Arc Westchester is happy to share that we have teamed up with Marla Beth Enowitz, a Westchester County based local artist and owner of Marla Beth Designs . This exciting collaboration that will feature fun and engaging art classes for participants in our Community Choices Program! With this past Friday being the first of many sessions to come.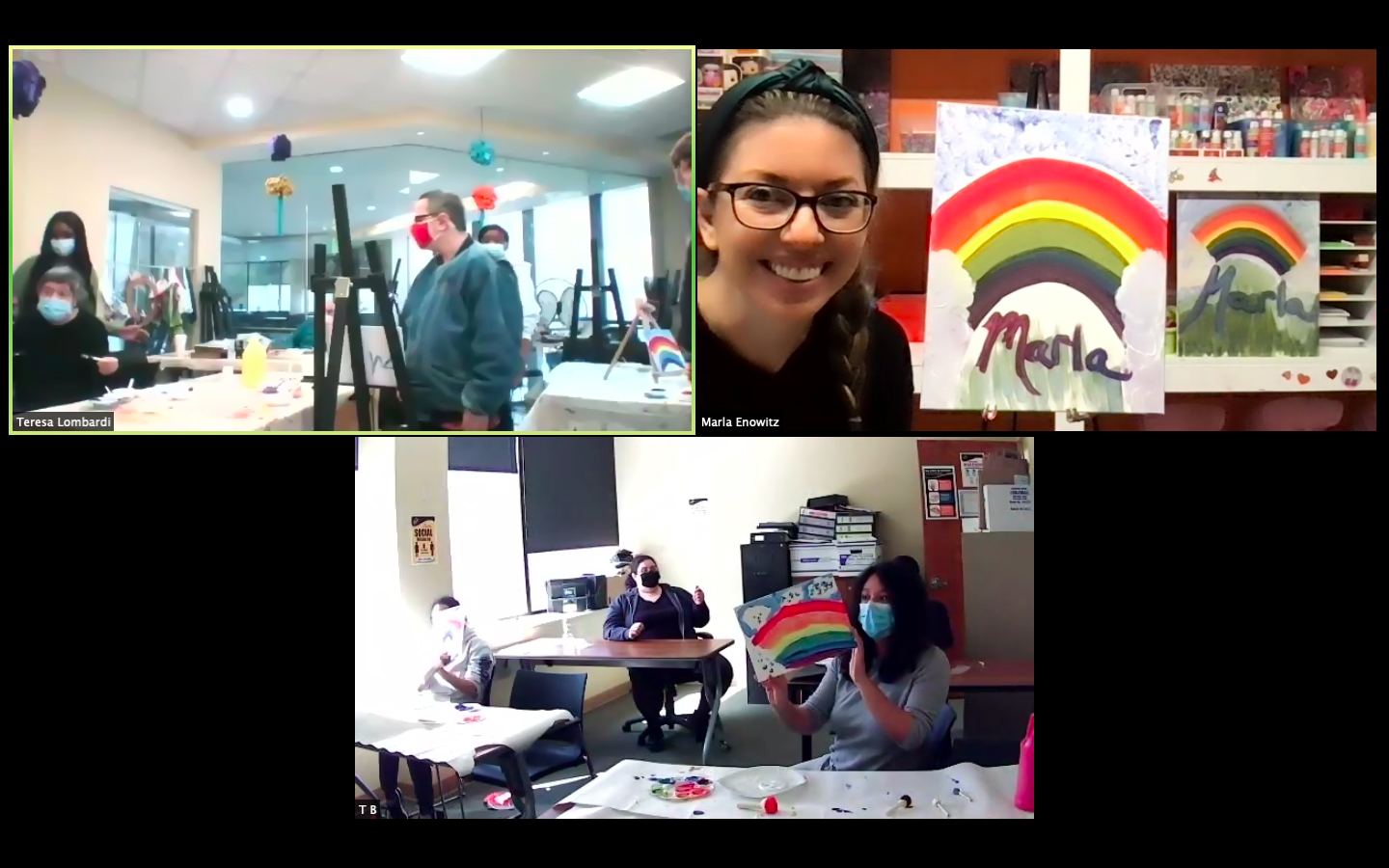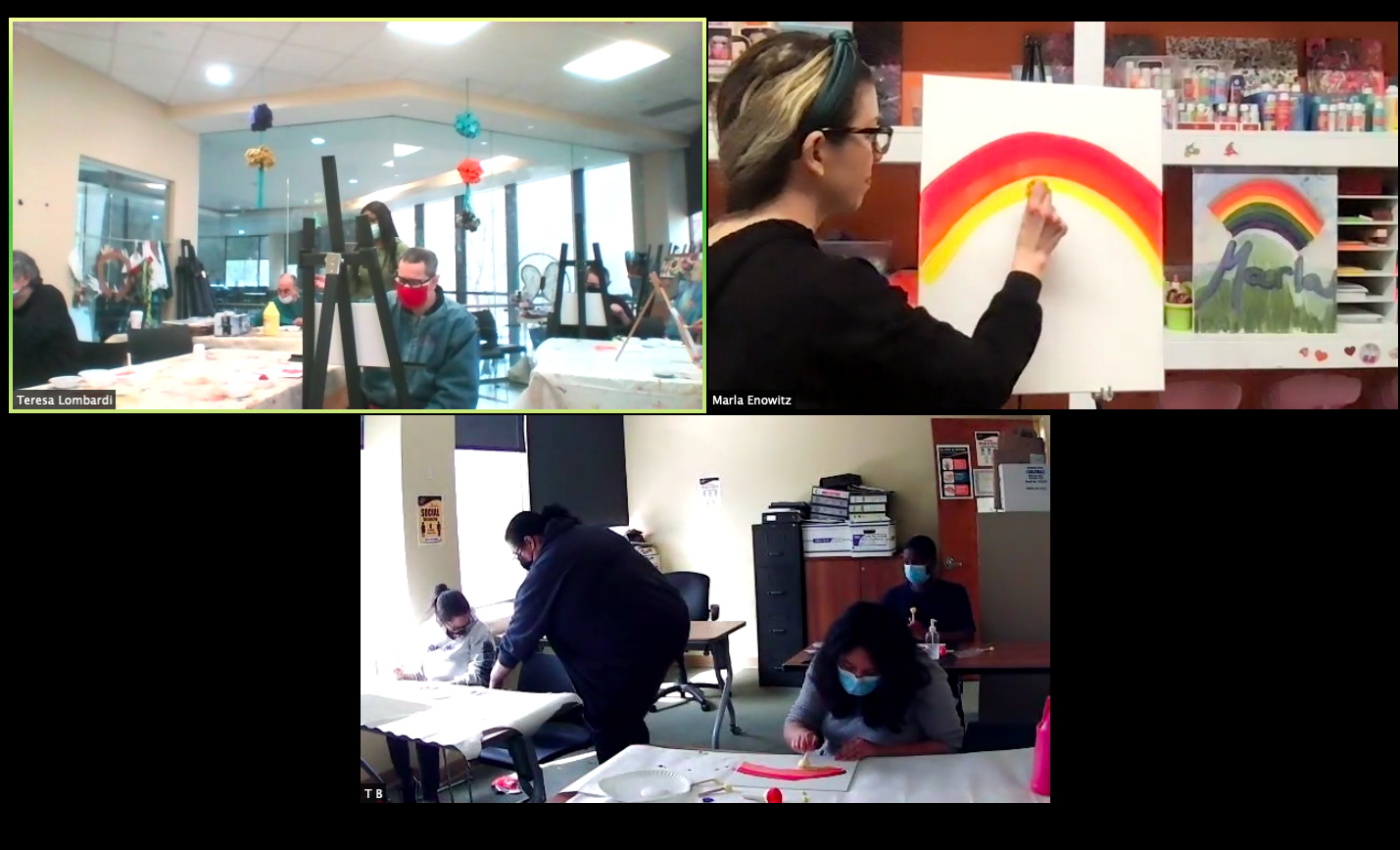 Keeping in line with our COVID-19 health and safety precautions, Marla will connect with our participating artists via Zoom, with hopes of in-person sessions taking place sometime in the near future.  In last week's session, our participating artists were split into two rooms with spaced out art work stations. With Marla's guidance and instruction, the group worked together to create beautiful rainbow pieces. Marla used this session as an opportunity to teach techniques for mixing colors and different types of brush strokes.
The arts have always been a valuable piece of The Arc Westchester's culture. Throughout our 70+ years of service, we have found that art provides an important outlet for expression and fosters inclusion into an individual's greater Westchester community. Consistently, art has been a favorite activity for many of the over 2,000 individuals we support. Regardless of age, ability, or medium of choice. From simple seasonal projects in group settings, personal poetry, our Gallery265 collection, every piece of art has intrinsic and intangible value. The Arc Westchester is thrilled to have the opportunity to connect with local artists like Marla Beth , especially during these difficult times.
To learn more about Marla Beth Designs and to purchase some amazing artwork, click here!
And be sure to use promo code: "TheArcWest25" when you visit www.marlabethdesigns.com — 25% of all purchases in her "XO, Marla Beth" line go to The Arc Westchester!