Feb 4 2021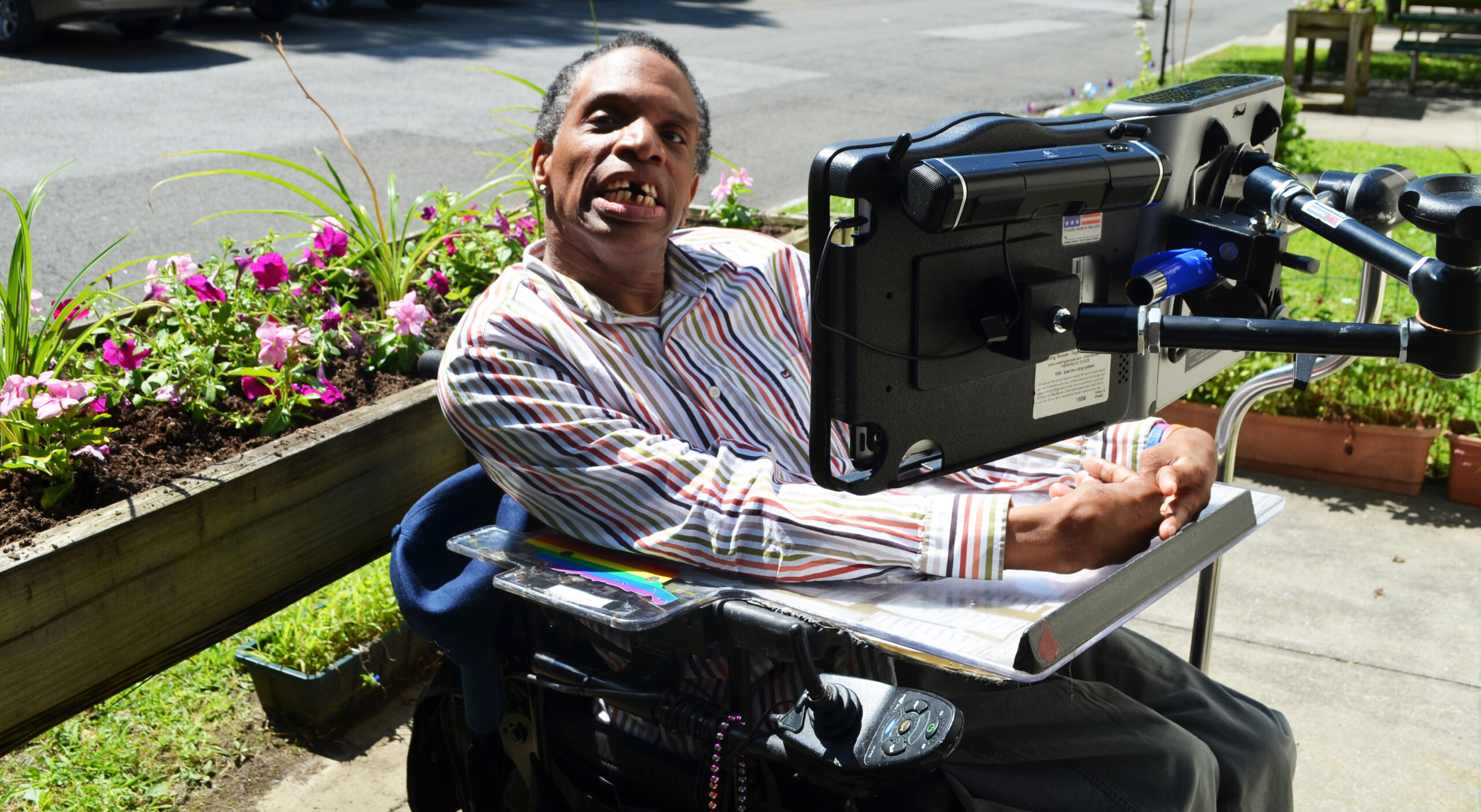 Celebrating Black History Month
Recognizing People with Developmental Disabilities Who Have Made History
As we celebrate Black History Month, which takes place every February, The Arc Westchester is joining the New York State Office for People with Developmental Disabilities (OPWDD) in celebrating black individuals with developmental disabilities who are true inspirations to others.
One of the most inspiring individuals that we have supported throughout our 70+ years has been Bob Smith. Born with cerebral palsy and unable to speak, walk or care for himself, Bob was abandoned at an institution when he was 5 years old, an institution where he was often neglected because he could not make his most basic needs known.
At the age of 22, Bob's world changed completely when he moved into one of our group homes. Placed in a caring and life-affirming environment with staff committed to his wellbeing, Bob's creative spirit and thirst for self-expression were uncovered and nurtured. It was an Arc Westchester speech therapist who discovered that Bob had taught himself to read, and in fact was composing poetry. A manual communication board was designed for him and the results – emotional reflections that get to the core of what it is to be human – are simply astounding.
The board was all Bob needed to share his deepest feelings and compose both poetry and prose. Arc staff collected his work into an anthology, Reflections of My Life, that eventually inspired Bob to launch a business, publish his work and speak at local schools about his disability. Bob now utilizes a synthesizer to advocate on behalf of people with cerebral palsy and carry the message of inclusion and creative expression to the community at large.
To hear more about Bob's inspiring story in his own words check out the video below, which features insights from our former Executive Director Ric Swierat.
And to learn about more black individuals with developmental disabilities who have been leaders and made a difference in all aspects of community life and society, visit OPWDD's website.
What is Strength?
Am I strong if I can lift
a car in one hand,
but cannot wipe a tear from a friend's eye?
Does my strength begin with muscle,
or does it start with my soul?
Only when I begin to overcome
my weakness instead of other people,
will I truly be strong.
—Bob Smith♥
Meet the Poet with Cerebral Palsy