Mar 29 2021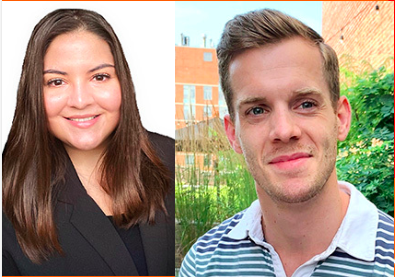 Teaching Community Skills to Prepare for Independent Living
By: Todd Merritt, PhD, BCBA-D, LBA-NY, Director of Behavioral Services & Jessica Basir, MS, BCBA, LBA-NY, Behavior Intervention Specialist, The Arc Westchester
Original article published by Autism Spectrum News  4/26/21
Independent living may be conceptualized as a philosophy of individual control, peer support, self-help, self-determination, equal access, and individual and system advocacy, in order to maximize the leadership, empowerment, independence, and productivity of individuals with disabilities, and the integration and full inclusion of individuals with disabilities into the mainstream of American society (Rehabilitation Act, 1973). Federal regulations mandate that people with intellectual and developmental disabilities (I/DD) have a right to live as independently as possible and that providers help a person reach this goal through the supports and services provided throughout their lifetime (Developmental Disabilities Assistance and Bill of Rights Act of 2000, P.L. 106-402; IDEA, 2004). These supports and services are required to begin in school programs as part of a student's Individualized Education Program (IEP) and continue to be required in adult services through the Home and Community Based Services Waiver's final rule (Home and Community Based Services, 2014). Although these guidelines seek to enhance the level of autonomy and independence experienced by people with I/DD, DiGennaro Reed et al. (2014) identified a variety of variables that may continue to pose barriers to an individual's ability to live independently. These researchers conducted an anonymous survey of 152 senior citizens, paid staff (e.g., professionals, paraprofessionals, advocates), and family members of individuals with disabilities who identified personal safety, assistance with household skills, assistance with medications, assistance with daily living skills, fire safety, loneliness, and severe weather safety as some frequent barriers to independent living.
Although previous research has identified some barriers to independent living, it is the responsibility of the person's team to identify individualized skills that will address these barriers and better promote independent living. The team responsible for designing and implementing the supports and services must follow a person-centered planning approach, which includes the individual with I/DD and their natural supports (e.g., friends and family members). The first step in identifying the skills to target for instruction is to conduct an assessment to identify a person's current level of performance and develop supports that will enhance skills that are needed.
There are a variety of assessment approaches that a team may use. A publicly available criterion-referenced assessment that is often used to identify skill deficits, including community skills, is the Assessment of Functional Living Skills (AFLS) (Partington & Mueller, 2012). The AFLS consists of six protocols, all of which focus on fostering independence for adults. While these publicly available assessments provide comprehensive breakdowns of various skills, they must be purchased, require training to effectively conduct the assessment, and may not capture individualized details of a person's skills.
If these publicly available assessments are not appropriate, the team may assess a person's skills using individualized task analyses. A task analysis breaks down any complex skill or a series of behaviors into smaller, teachable units (Cooper, Heron and Heward, 2007). Task analyses can be one of the simplest and most individualized ways to assess community skills related to independent living. Once the team has identified the person's skill deficits, the next step is to develop the supports and services that will be provided through formal or naturalistic teaching opportunities.
References
Cooper, J. O., Heron, T. E., & Heward, W. L. (2007). Applied behavior analysis. Upper Saddle River, NJ: Pearson Merrill Prentice Hall.
Developmental Disabilities Assistance and Bill of Rights Act of 2000, 42 U.S.C. § 15001 et seq. (2000). www.congress.gov/106/plaws/publ402/PLAW-106publ402.pdf
DiGennaro Reed, F. D., Strouse, M. C., Jenkins, S. R., Price, J., Henley, A. J., & Hirst, J. M. (2014). https://doi.org/10.1007/s40617-014-0011-6
Home and Community Based Services, 42 C.F.R. Parts 430, 431, 435, 436, 440, 441, and 447 (2014). www.govinfo.gov/content/pkg/FR-2014-01-16/pdf/2014-00487.pdf
Individuals with Disabilities Education Act, 20 U.S.C. § 1400 (2004). https://uscode.house.gov/view.xhtml?path=/prelim@title20/chapter33&edition=prelim
Partington, J. W., & Mueller, M. M. (2012). The Assessment of Functional Living Skills. Marietta, GA: Stimulus Publications.
Rehabilitation Act, 29 U.S.C. § 701 et seq. (1973). https://dhs.sd.gov/drs/Section%207%20Rehab%20Act%202014.pdf