May 7 2020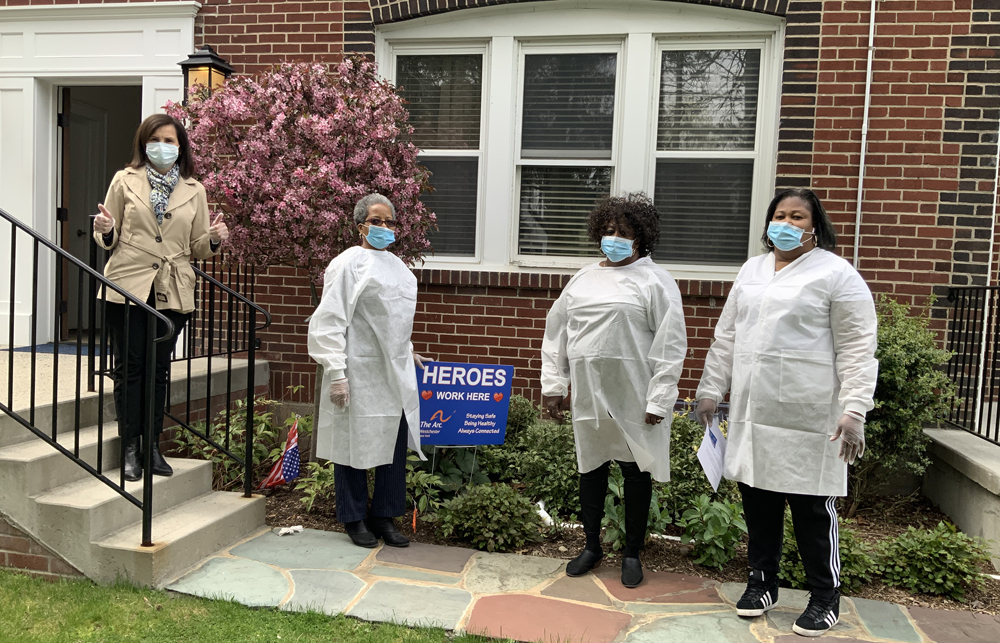 Honoring Our Heroes AT HOME
Every day, our Direct Support Professionals (DSPs) are working on the front lines of this health crisis, supporting 245 individuals that are sheltering in place in our 44 residences throughout Westchester County. In addition to ensuring our individuals are kept safe and healthy, they are also planning activities and helping them stay connected to loved ones in order to stay happy during this trying time.
Above: Staff at our Scarsdale Residence  – Below: Staff at our Bryant V Residence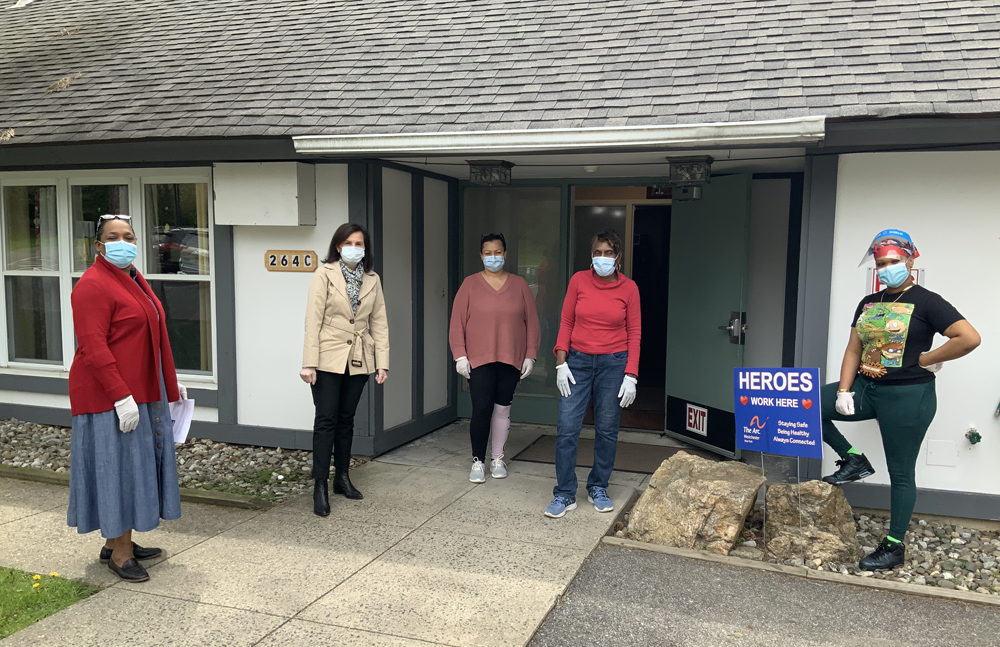 As just a small token of our immense gratitude for their hard work and dedication to the individuals we support, our Executive Director and CEO Tibi Guzmán recently visited several of our homes and placed signs recognizing our heroes outside. The signs say: HEROES WORK HERE. Staying Safe. Being Healthy. Always Connected. These signs will be placed on the front lawns of all our residences to let our communities know how proud we are of our essential workforce.
"We recognize and appreciate the hard work and sacrifices that our DSPs make every day as they put their own health and safety at risk to care for individuals with developmental disabilities. In a small way, these signs will let our communities know that they are heroes and are working on the front lines every day," said Guzmán.