Feb 23 2021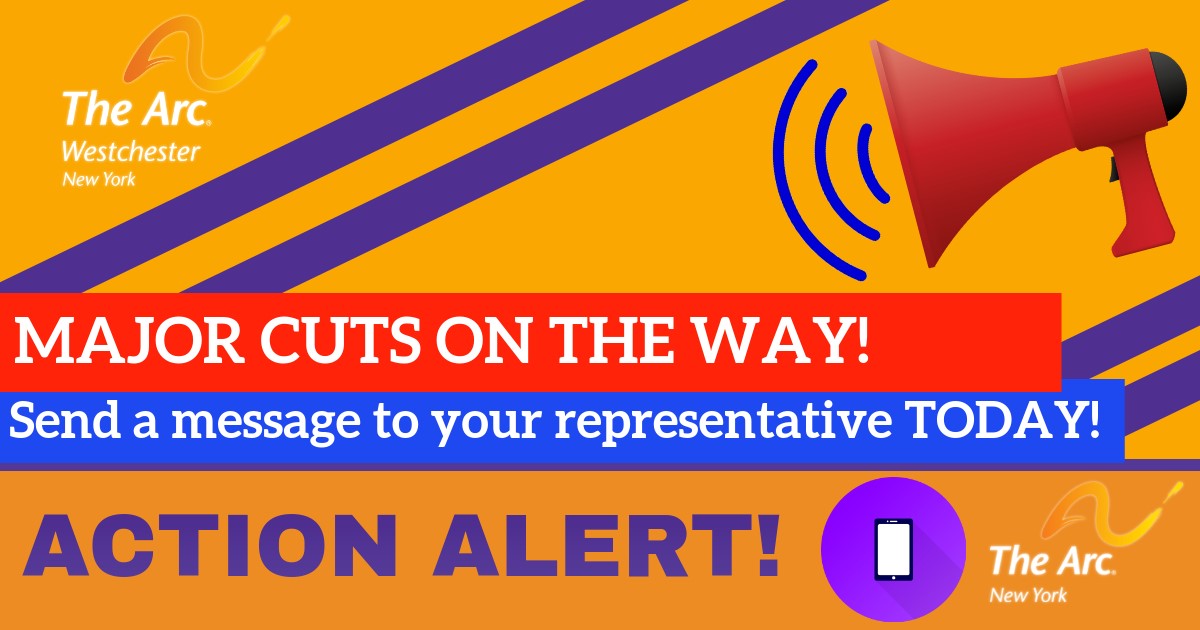 Major Cuts Will Jeopardize Our Services
Governor Cuomo released his Executive Budget last month and we need to stand up to reject cuts to supports and services for people with intellectual and developmental disabilities. All told, the cuts and reductions add up to hundreds of millions of dollars!
It is vital legislators know what is going on and it is our duty to inform them. We need to stress to legislators that they should not abdicate their authority as our elected representatives – they must be part of the process! We must hold them accountable for what happens within state government. It is our responsibility to share our story, convey the impact, and tell it like it is.
The Arc New York is advocating for…
• Rejection of a $60M 1% targeted cut by OPWDD,
• Restoration of the deferred $89.7M cost-of-living adjustment (COLA),
• Support for enhanced pandemic pay for Direct Support Professionals (DSPs)
• Statutory guarantees that all proposed cuts will be eliminated should New York receive the requested $15B in federal aid

This has been a very difficult year for everyone and this is making it even harder on all of us.  I ask that you contact your representative today using the simple link below.  Our concerns must be heard before it is too late.
Please reach out to your representative TODAY!
Click here to send a message using a simple online form:
If you wish to contact them directly: