Oct 5 2020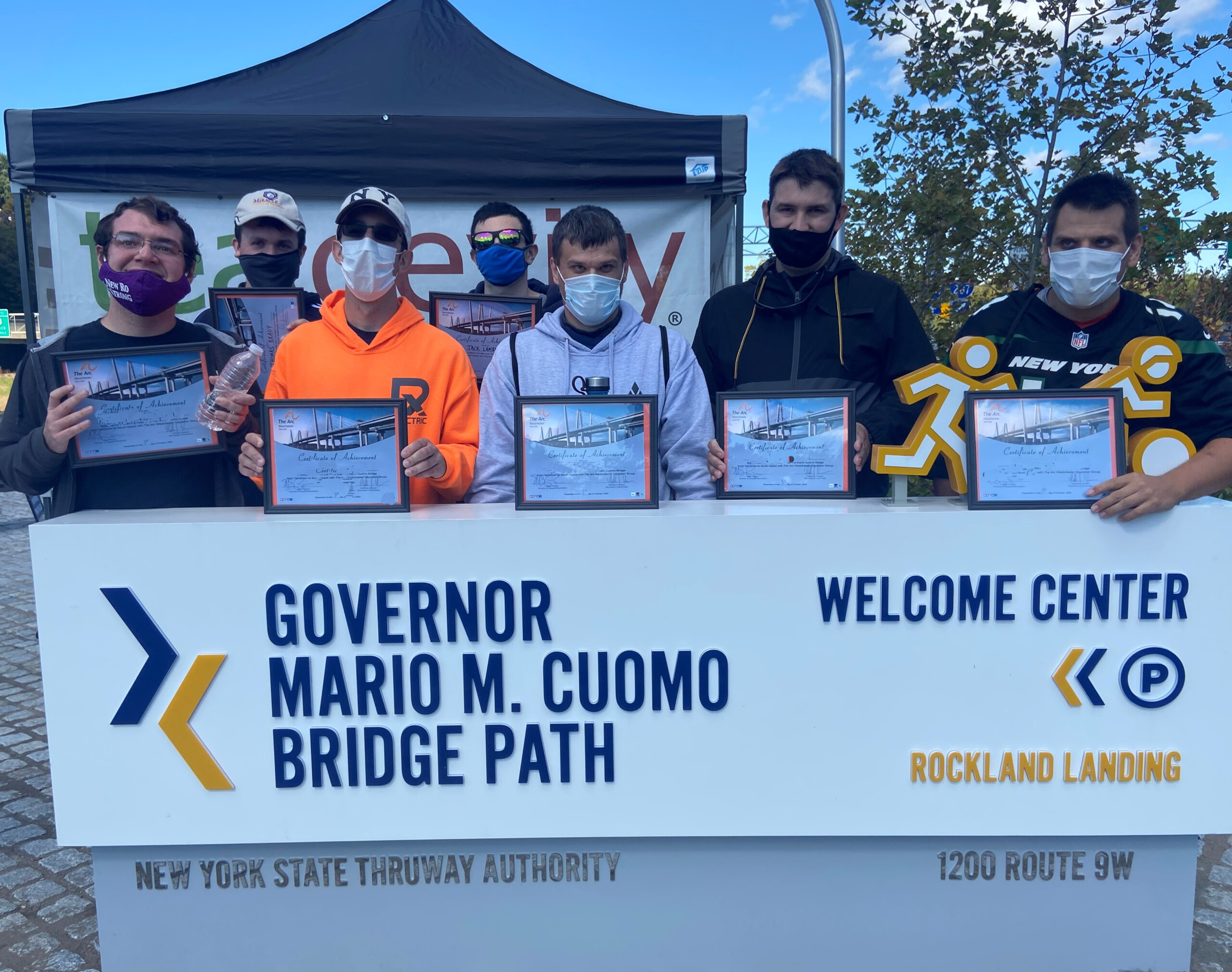 Walking The Mario Cuomo Bridge!
On Saturday, September 3, The Arc Westchester's Young Adult "Daycation" Group showed off their determination and fitness abilities by walking over The Mario Cuomo Bridge! As 13 participants started at the Tarrytown Landing and walked 3.6 miles to the South Nyack Landing over in Rockland.  Once on the Rockland side, the group had lunch, received Certificates of Achievement commemorating their accomplishment, and were picked up by their families for the ride home.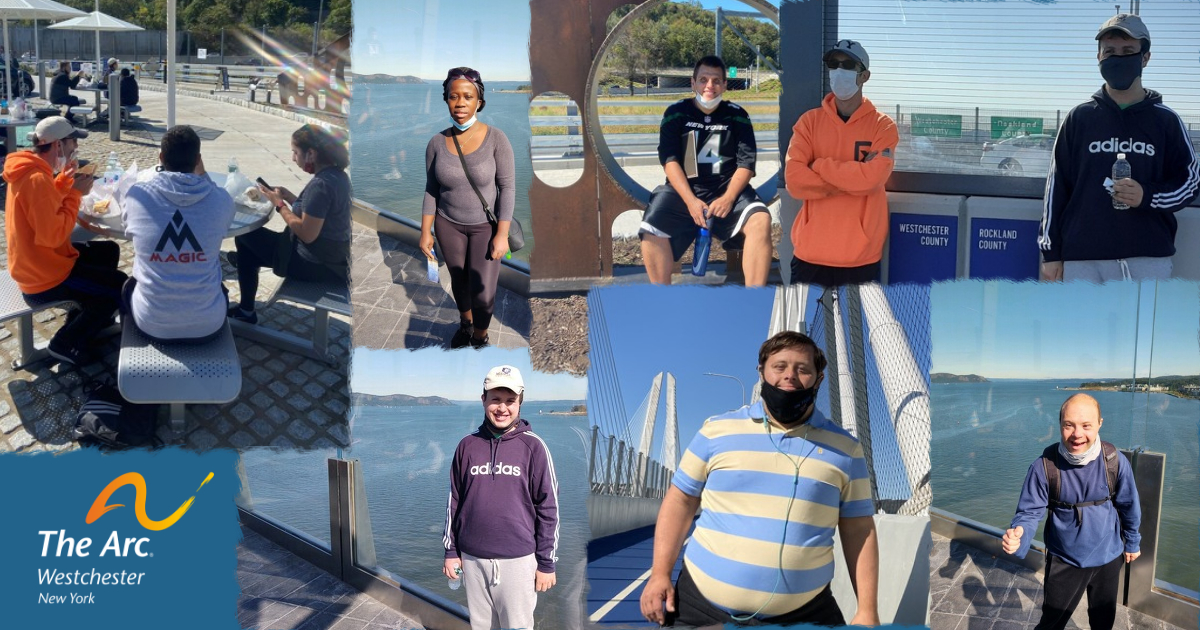 "This was a memorable experience that everyone will never forget. The beautiful view and the fantastic weather made for a perfect day!" said Michael Pingryn, Director of Recreation and Respite. "We had such a good time and plan to do this again in the spring."
In keeping with COVID guidelines, all of those making the walk had their temperatures taken upon arrival, and the participants were broken up into small groups for the walk.  Masks were worn while walking, and were only allowed off for their solo picture at the top.
You can check out all of the highlights from the day on our Facebook, Twitter, and Instagram pages!