Sep 29 2020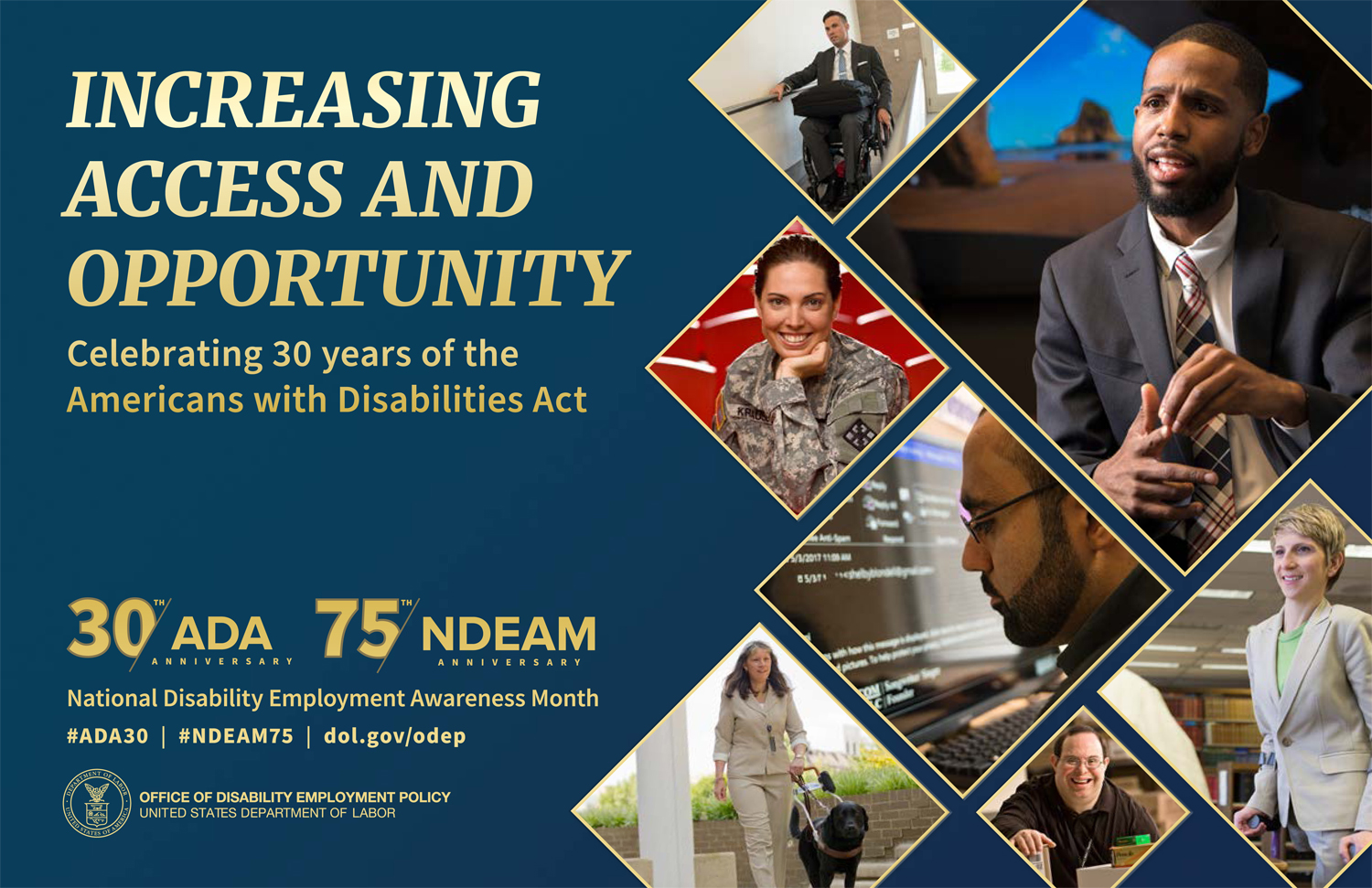 National Disability Employment Awareness Month 2020
October is National Disability Employment Awareness Month (NDEAM) –a wonderful opportunity each year to celebrate the many individuals that The Arc Westchester has placed in meaningful employment opportunities throughout the County. This year not only marks 75 years of NDEAM, but also 30 years of the Americans with Disabilities Act (ADA), which makes it an even bigger reason to celebrate!
The national theme for 2020 is "Increasing Access and Opportunity." This is an ideal that we strive for every day.
At The Arc Westchester, we focus on abilities, not disabilities, all year long. When it comes to employment, we measure what a person can do, not what they cannot. Our goal is for each individual we support to live up to his or her potential and pursue his or her dreams. While their disability may be a piece of their identity, we recognize that their skills and talents are a more important component and the reason that they are successful in their job. This philosophy has allowed us to develop an employment services program so successful that it has become a model for the state.
As you can imagine, the last few months have been challenging for all areas of our organization, including our Employment Program. Our team had to redesign our program in order to provide support to ensure of our participating individuals were able to work on their skills throughout the health crisis, whether they continued to work in an essential business, worked from home or were furloughed. Skills such as socialization at your job, updating your resume, general communications, utilizing technology, and more were focused on for those at home. Those still working were still provided supports in the field, at a safe distance. Our individuals were essential workers.
Our team works with each individual to discover his or her own interests, develop his or her particular talents and build on the skills that will make him or her a unique and valued employee. We then ensure that, once hired, an Arc Westchesterjob candidate is integrated into the new workplace. We stay involved with our employees and employer partners every step of the way. For those employees who need regular assistance, a job coach is always on hand to help them perform their daily tasks and address any needs they may have.
Our Employment Program doesn't simply help people find work, we develop opportunities for individuals to achieve fulfilling and rewarding careers. An individual's disability may be a part of who he or she is, but we have repeatedly proven that it does not define who are they are.
---
Special Award Recognition
This year, longtime Employer Partner ABB Optical Group was awarded the Employment Recognition Award from The Arc New York. You can learn more about the wonderful work they do, and the individuals they have hired, through the below video.