Oct 19 2020
Arc Westchester Family participates in local "Buddy Walk" to raise Down Syndrome Awareness!
"October is Down Syndrome Awareness Month, a chance to spread awareness and celebrate people with Down syndrome's abilities and accomplishments. It's not about celebrating disabilities, it's about celebrating abilities!" —  N.D.S.S.
---
Original Story The Pelham Post:
Pelham Manor residents Annette and Ralph Mauro along with their daughter Jennifer, completed a short "Buddy Walk" through the Manor on Saturday, in support of the National Down Syndrome Society with 15 family members and friends. The Mauro family and friends have participated in the national Down Syndrome Buddy Walk in NYC each year and because of COVID, the walk was held virtually. "Team Jen" helped raise over $3,500 on the walk to support NDSS!
The Mauro Family
The Mauro Family's connection with The Arc Westchester began 15 years ago when their daughter, Jennifer, was born with Down syndrome. The family built a connection with our Children's School for Early Development, and from there a lifelong relationship began. The Mauro's believed that the therapists, special education teachers and advocates, who were part of Jen's first five years, were the foundation for her success today. Ralph and Annette served on the Golfing for Kids committee so other families can experience the support, education and friendship that their family received. The entire family was honored at our Golfing For Kids event in 2011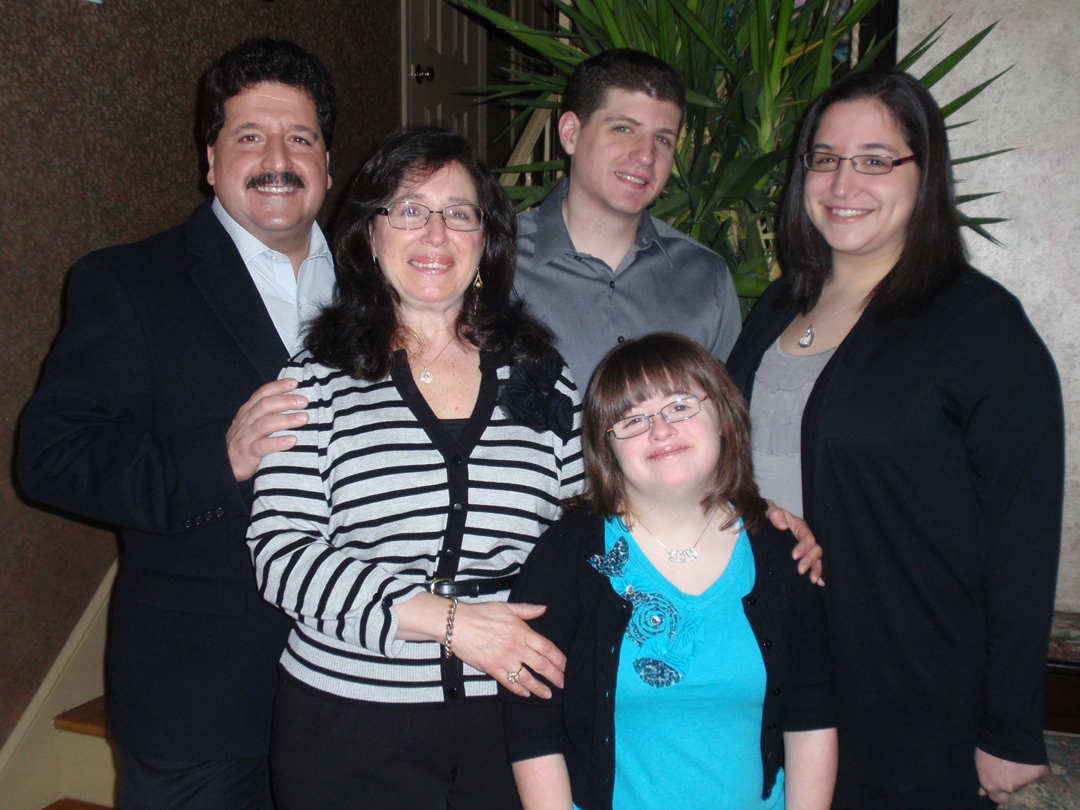 "Currently, Jen is in a day program through The Arc Westchester called "Choices". It is a community based, skill-building program for young adults to assist individuals with disabilities to prepare for adult life and the world of work" said Annette Maruo. Jen and three other participates have worked over the past few years as volunteers at The Manor Club (TMC) as part of TMC's partnership efforts with non-profits. "This program provides a wonderful opportunity for these young adults to develop job and social skills, as they learn to set and clear tables, serve food, and socialize with members!" said Mauro.
As a family, Mr. and Mrs. Mauro have always wanted their daughter Jen to be a productive and meaningful member of the community, beginning with her full inclusion in Pelham Schools to her current volunteer role. "We realized early that Jen's success is a team effort from her loving siblings, extended family, and dedicated friends" Mauro concluded.
The Mauro family encourages those that can to donate to NDSS and note "Team Jen" or The Arc Wetschester and note "Honor of Jen Mauro"