Jun 17 2020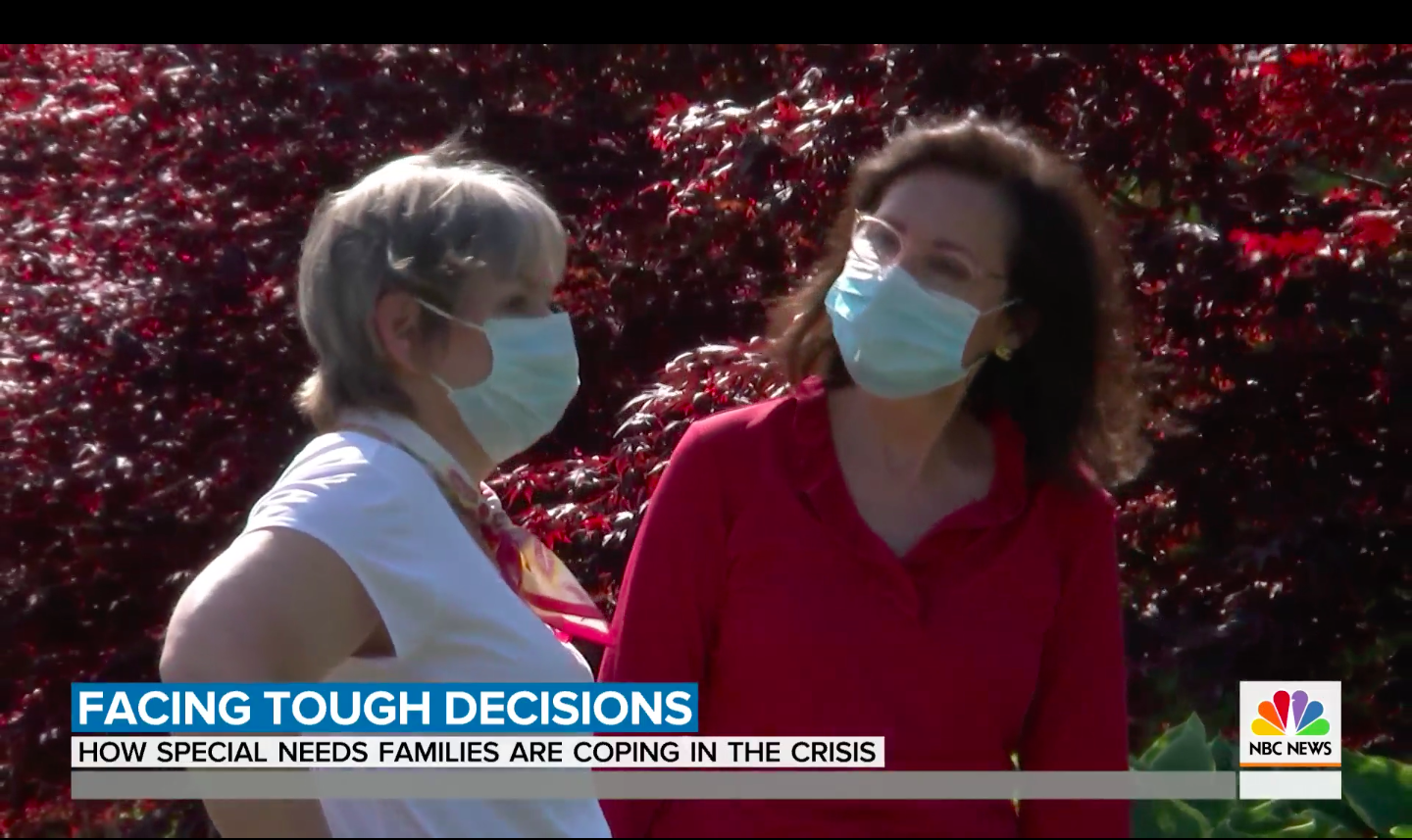 The Arc Westchester featured on NBC Today
Executive Director & CEO Tibi Guzman, and Arc Westchester parent Carol O'Leary, discuss how parents are coping with the COVID-19 Pandemic
TODAY Show's Craig Melvin recently visited The Arc Westchester's Hartsdale residence and had the opportunity to speak to both The Arc Westchester's Executive Director and CEO Tibi Guzman, as well as Arc Westchester parent Carol O'Leary, about the challenges facing those with Developmental Disabilities during the COVID-19 Pandemic.
O'Leary, a parent and advocate, discussed her decision to have her son stay in his group residence at the start of the pandemic. While she is saddened by the fact that she hasn't been able to hug her son is nearly 10-weeks, O'Leary is confident in the Direct Support Professionals (DSP's) at The Arc Westchester to keep her son safe. "I'm staying home for heroes" said 23 year old Brendan to his mother Carol, "he sees his staff as real life superheroes!". Heroes who are working around the clock in all of The Arc Westchester's 45 group residences around Westchester County.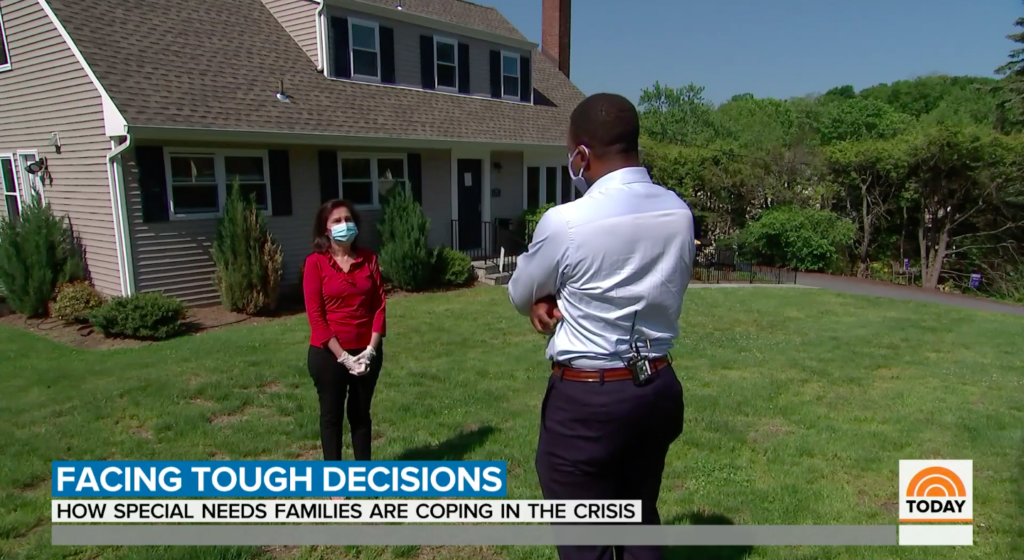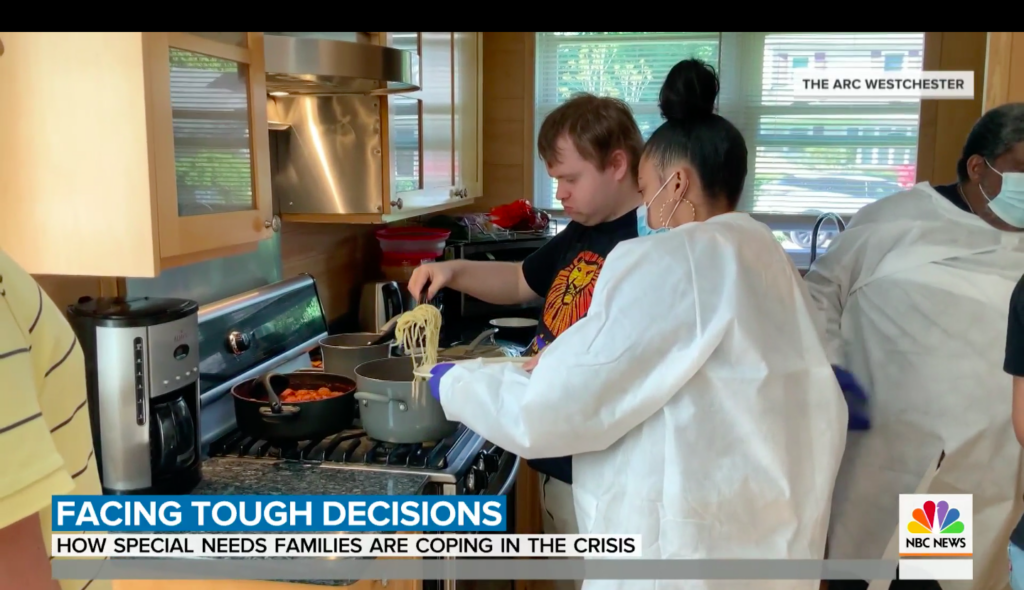 Executive Director & CEO Tibi Guzman expressed how these DSP's have gone above and beyond the call of duty; "They are so devoted to the people that we support, that many of them [DSP's] have chosen to live in our homes…because of their loyalty to our individuals",  said Guzman. When Craig Melvin learned that many of these Direct Support Professionals only make slightly more than minimum wage, he expressed how "terribly unfair" that seemed. "Totally!" replied Guzman, "the public needs to understand what is happening with the system, because the funds are not enough!".
The Arc Westchester thanks TODAY for the opportunity to share the real life stories of those who we support!
To view TODAY's full story on How families caring for children with special needs are coping during the pandemic, click HERE!