Jun 4 2020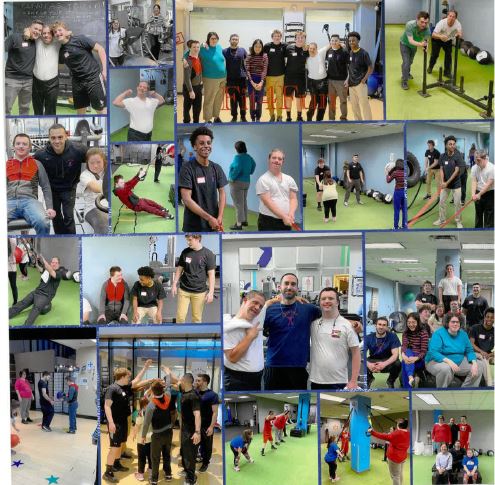 Arena Fitness to do volunteer sessions with The Arc Westchester
The Arc Westchester has always been dedicated to promoting personal health and wellness for all those we support and serve. Whether through fitness themed experiences such as Zumba and dance classes, or our efforts in nutrition and healthy cooking, we believe that encouraging smart and healthy choices can lead to a happy and fulfilling life. This is more important than ever during the current health crisis.
We are excited to share a new volunteer partnership with Arena Fitness in White Plains, who will be volunteering their time and offering six virtual workout sessions for our individuals for free! Prior to the COVID-19 crisis, Arena Fitness hosted weekly personal training classes for members our community Choices group. Multiple groups would visit the facility and would participate in 90-minute sessions with personal trainer Frankie.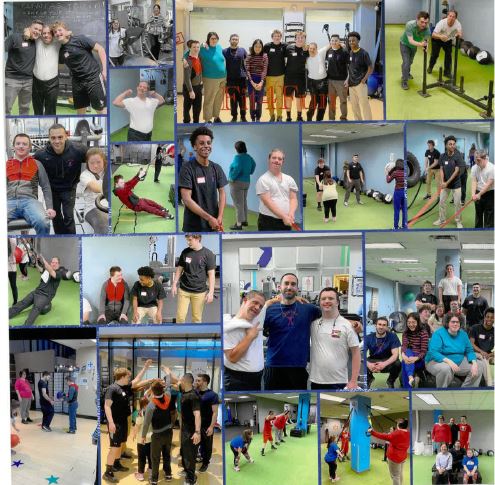 Due to current health restrictions, in person sessions have temporarily ceased. However, Arena Fitness' dedication and passion for volunteering with our organization inspired them to find new ways to connect to our population remotely.
"They have been a tremendous support to us", says Neighborhood Choices Program Coordinator Alison Downer. She went on to say how excited individuals are to be participating in these sessions, and praised the relationship that's been fostered between Arena Fitness and the individuals in the Choices program.
Downer also shared the type of workout the groups will be doing during these one hour sessions, which will take place two times a week. "They will be doing Interval training. I had asked him [Arena Fitness Instructor] to see how he can show us how to build an at home workout with everyday items. Yesterday we used a broomstick and two water bottles for resistance!"
The Arc Westchester is grateful to Arena Fitness for their continued support, and we encourage others who wish to volunteer and donate their time in a similar capacity to do so! For more information in our volunteer program, visit our Get Involved section!