Apr 10 2020
We all know that acquiring PPE (Personal Protective Equipment), has become a significant challenge over the past several weeks. These types of protective equipment are key to keeping essential staff safe during the Coronavirus outbreak. In response, residents of our Scott Place group home have decided to take helping our essential workers into their own hands! Creating masks out of recycled fabric.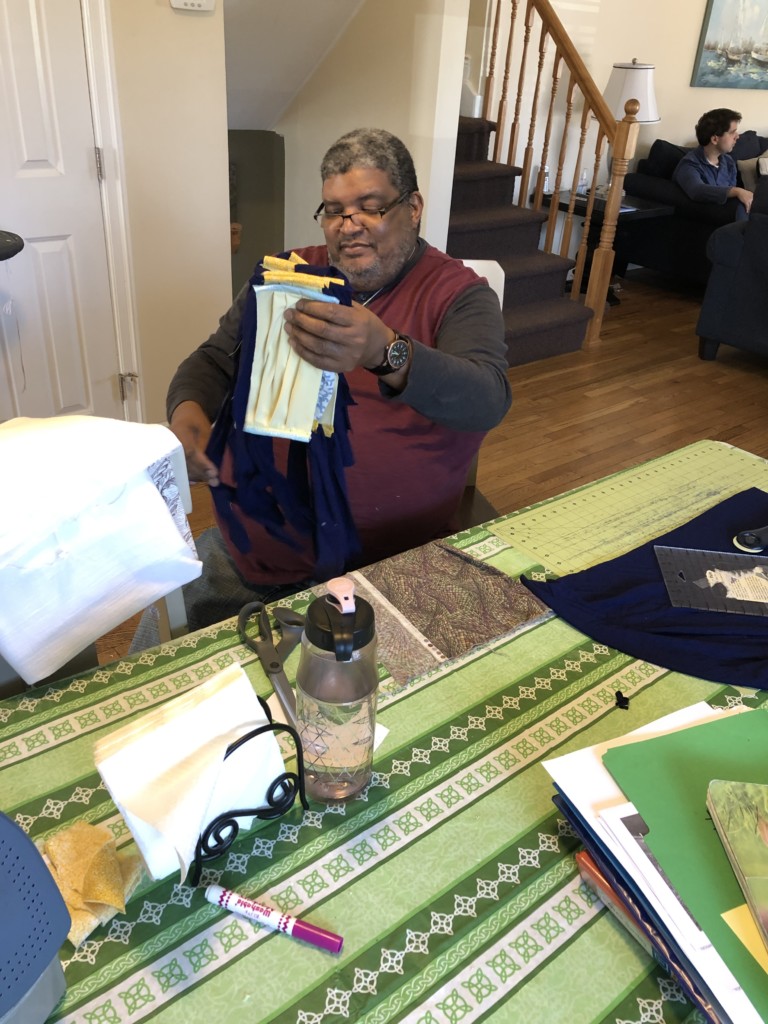 Headed by our Youth Connection's Misa Martin, she along with 5 other staff members and 3 supported individuals, have been working everyday on creating and distributing their homemade masks. "We are assembling the fabric, cutting tie strips from recycled T-shirts. We clean and disinfect them thoroughly, and after quite a bit of ironing, the masks are sewn", said Martin. After the masks are sewn they are packed  into bundles.
As of last count, the small group has been able to create over 100 masks! These bundles of masks are then sent to various locations as needed throughout the agency and will also be provided to Caritas of Portchester, a local food and soup kitchen.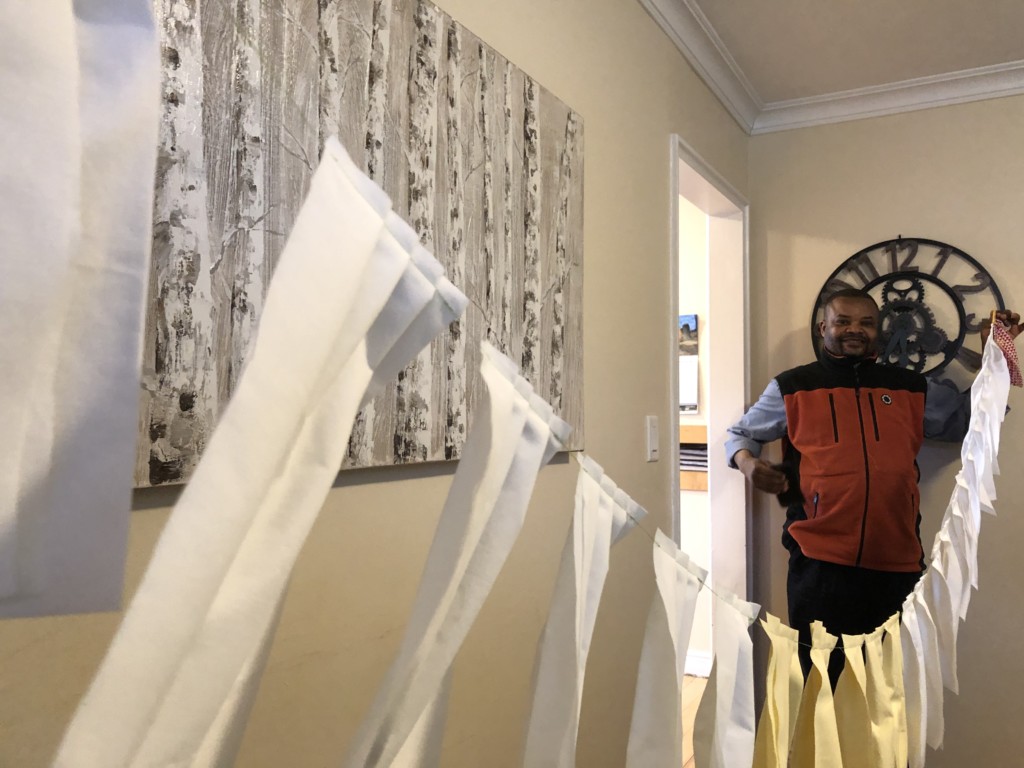 Misa would like to give special credit to staff members Patrick and Mike. "Without their enthusiasm and interest in this project, it would have never gotten off the ground".
Way to go everyone!