Jun 3 2022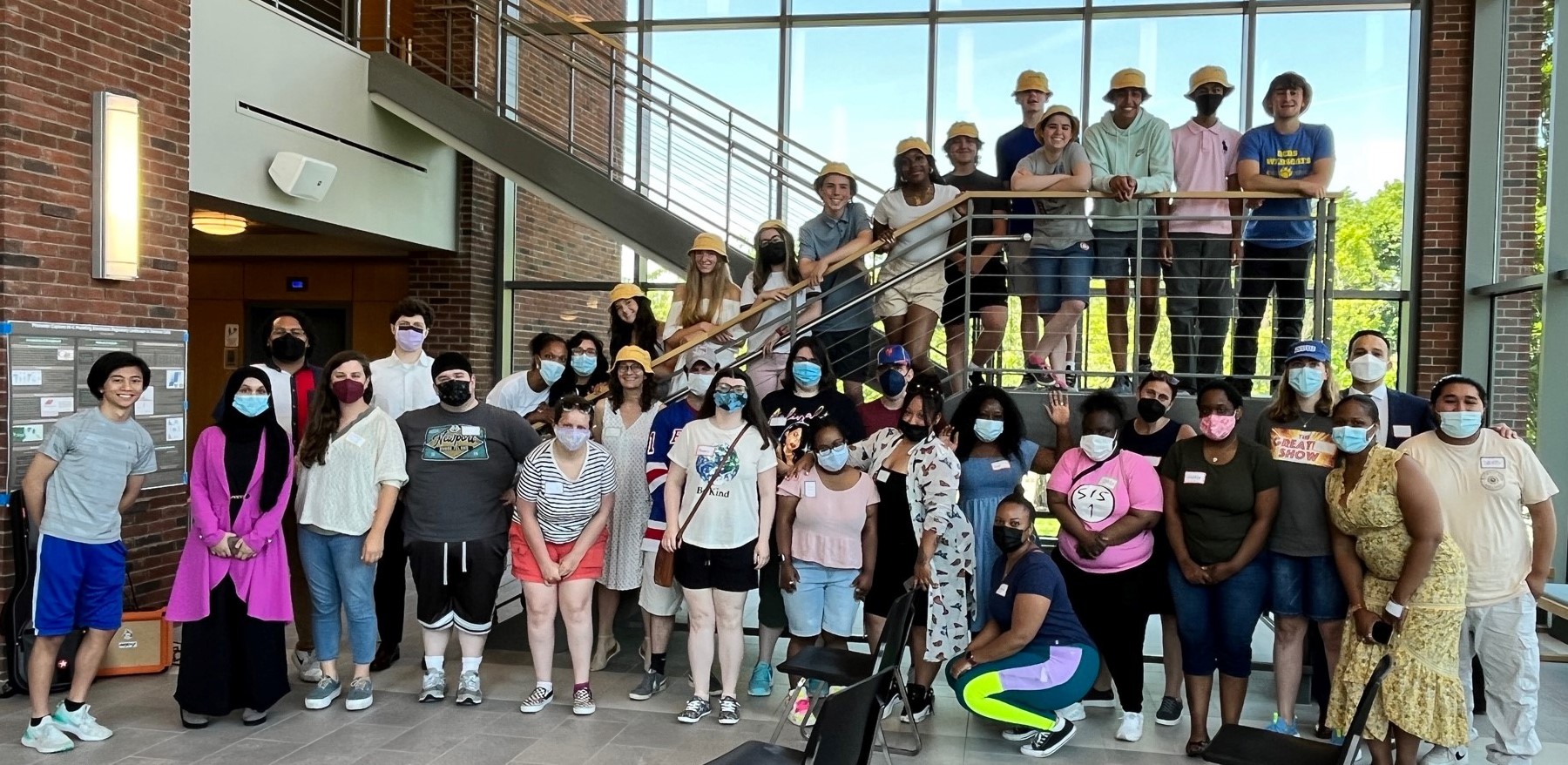 Volunteer Day at Rye Country Day School!
Earlier this week, The Arc Westchester was excited to participate in a Volunteer Day event with our friends at Rye Country Day School! The event centered around our individuals and singers from the RCDS' acapella group working together in a collaborative performance! "I want to echo everyone's enthusiasm! It was so great….the students came in and said how much fun it was. Thank you everyone for making this happen!" said Mary Marcell, Director of Music.
The 3o individuals from The Arc Westchester had a tremendous time, as the students of Rye Country Day opened up the ceremony with a spectacular rendition of The Star-Spangled Banner. The talented acapella group would go on to cover songs from Camille Cabello, Imagine Dragons, John Mayer, Eric Clapton, Ray Charles, and The Beatles. Several members of The Arc Westchester had their own opportunities to shine as well! Singing Broadway and classic tunes!
After all the singing, the group finished the day with a chance to engage with one another in fun conversation with a pizza party! "Our event today was a true joy – for everyone. It was wonderful for folks from The Arc Westchester to join with folks from RCDS in a community-building experience centered on music and fun. We all left smiling and singing and can't wait to do it again!" said Rebecca Drago-Director of Public Purpose.
The Arc Westchester is proud to be able to provide fun collaborative events like this for the participants we support. We like to thank the amazing students of Rye Country Day School for making it all possible. Their talent, compassion, and welcoming personalities made the day one no one would forget! "RCDS students are a class act and have been making a difference in our individuals lives through volunteering for many years!" said Todd Bazzini- Director of Volunteering and Fund Development.