Oct 14 2021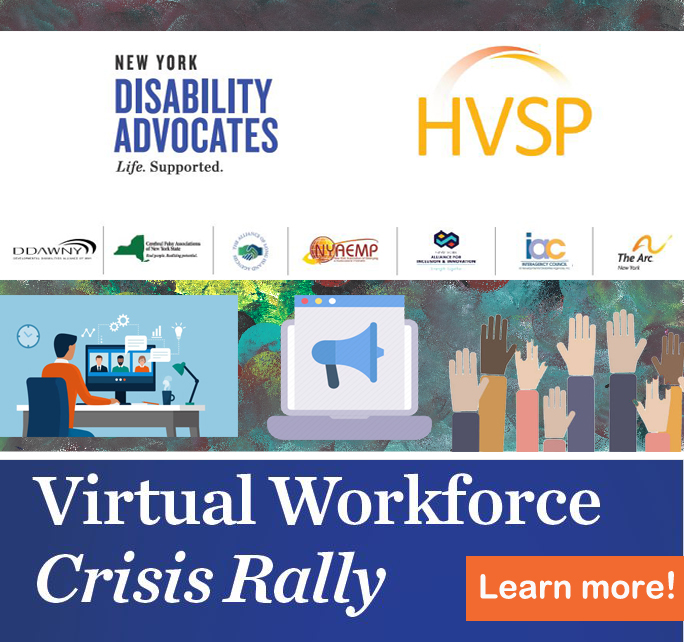 Join us for a Virtual Workforce Crisis Rally, Major Speakers Invited!
The existing workforce crisis escalated dramatically in the wake of the COVID-19 pandemic. Without immediate action, this emergency will continue to force service reductions, program closures, and loss of care people with I/DD throughout the state. We need your support and your participation!
Join New York Disability Advocates, Hudson Valley Providers, family and self-advocates, DSPs, and other speakers to discuss the state's workforce crisis of Direct Support Professionals (DSPs) that is impairing the quality of care for New York's I/DD community.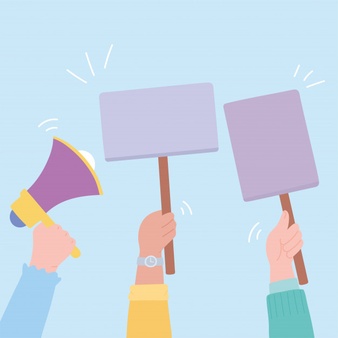 Event Speakers will include: 
♦ Tibi Guzmán, Executive Director/CEO, The Arc Westchester & Parent
♦ Honorable Tom Abinanti, Chair, NYS Assembly People with Disabilities Committee
♦ Gerard Dohrenwend, President/CEO CP of Ulster County
♦ Honorable Shelley Mayer, Member, NYS Senate
♦ And MORE!