Sep 8 2022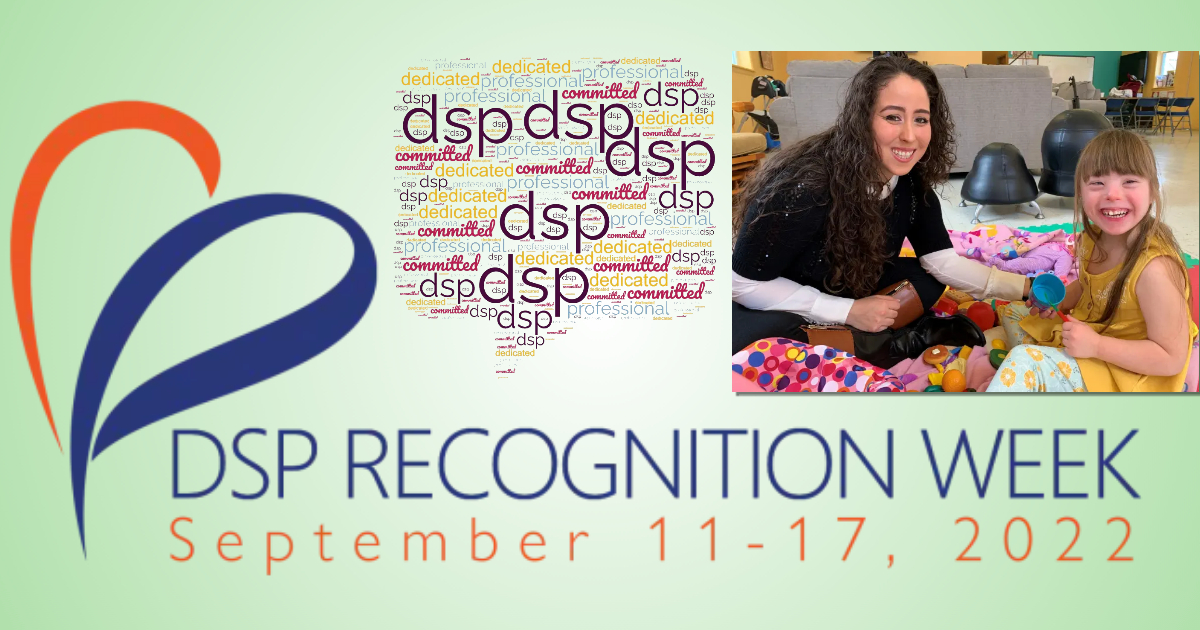 Direct Support Professionals Week 2022
Direct Support Professionals (DSPs), make a difference in the lives of the people we support each and every day. From learning about individual interests and passions, to helping people become more independent. Members of The Arc Westchester's direct support staff are a dedicated group of hardworking individuals who play an important role in strengthening our entire community and fulfilling our mission, vision, and values.
As we celebrate Direct Support Professionals Week (September 11-17, 2022), we are reminded that their talents demonstrate a level of care and commitment that is vital to the work that we do in helping those with developmental disabilities live meaningful lives as fully contributing members of their communities. DSPs everywhere deserve our full support and appreciation for the amazing work they do every day of the year.
They are truly the heart of this organization and we couldn't fulfill our mission without you!
This year, The Arc Westchester was honored to learn that the Honorable Westchester County Executive, George Latimer, has declared September 11-17 as Direct Support Professionals Week in Westchester County! As detailed in the official proclamation, this honor is dedicated to all Direct Support Professionals who have worked tirelessly throughout the pandemic, as frontline essential workers; who have seamlessly pivoted to meet the needs of the individuals they support.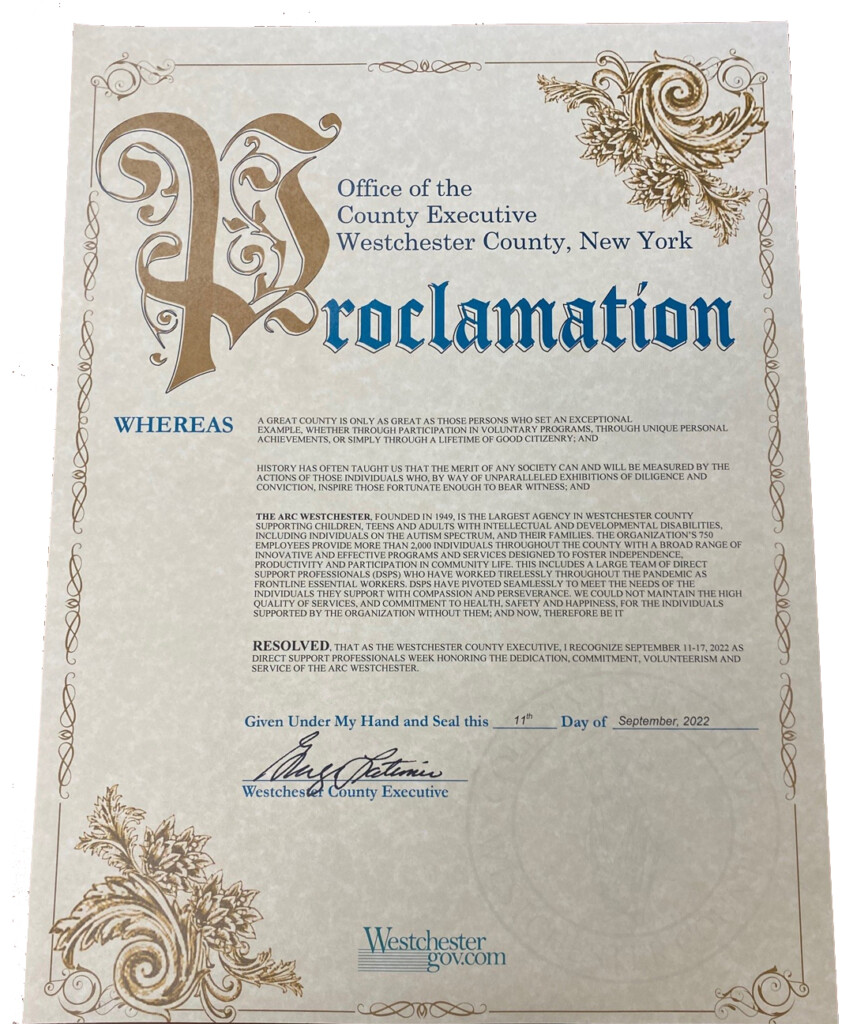 " A great community is only as great as those persons who set an exceptional example. whether through participation in voluntary programs, through uniquely personal achievements, or simply through a lifetime of good citizenry. History has often taught us that the merit of any society can and will be measured by the actions of those individuals who, by the way of unparalleled exhibitions of diligence and conviction, inspire those fortune enough to bear witness" – Westchester County Executive George Latimer
To honor our DSPs and express our appreciation for their hard work and dedication, this week we personally distributed $50 Butterball Gift Checks to DSPs, which have been generously provided by The Arc Westchester Foundation. Tibi Guzman took this opportunity to visit multiple residences and personally thank our DSPs for all the support and dedication they provide to the people we support.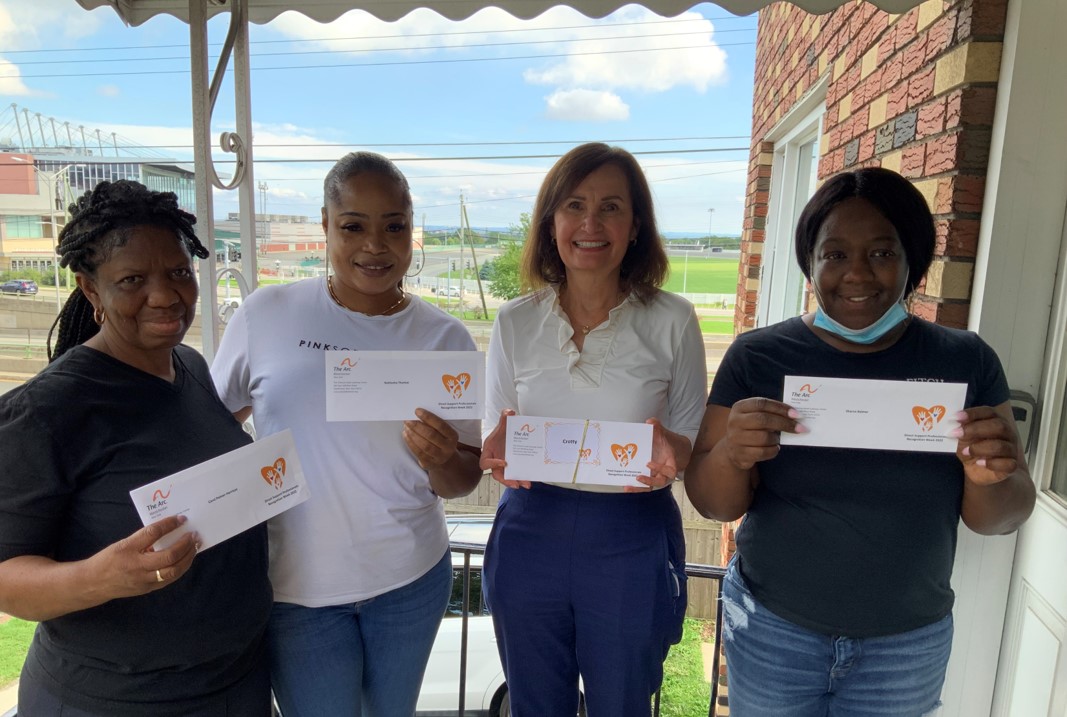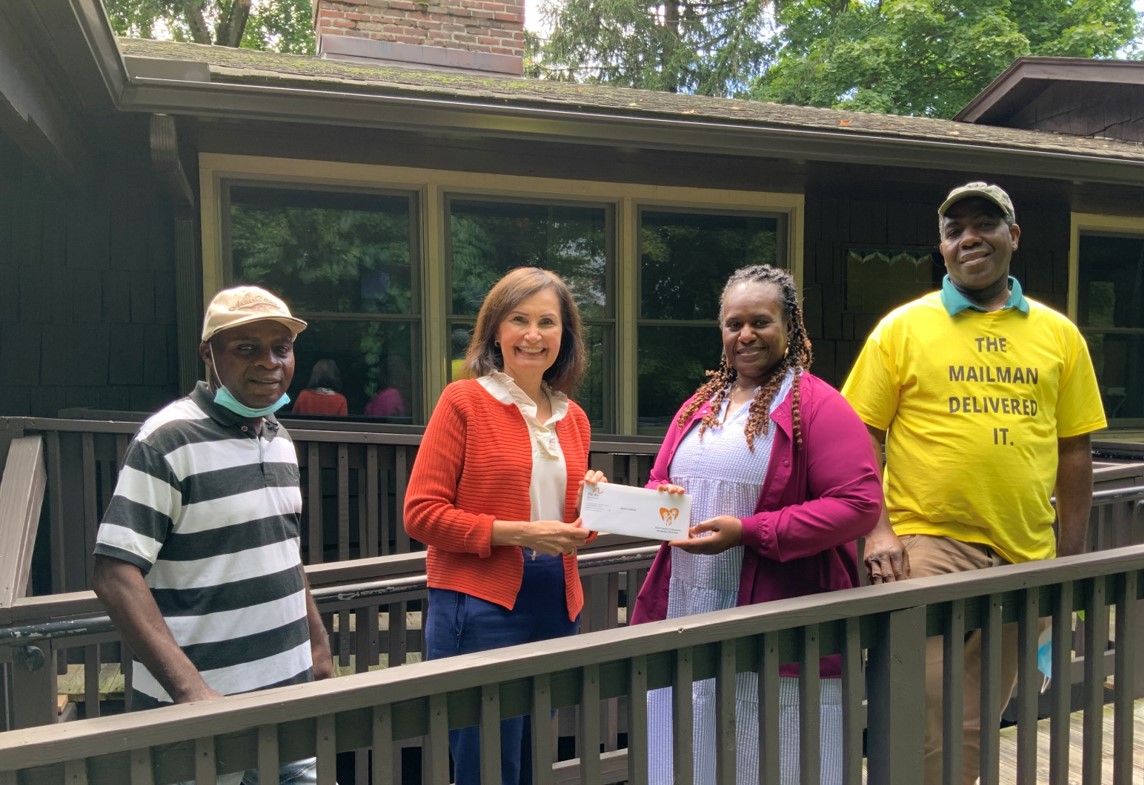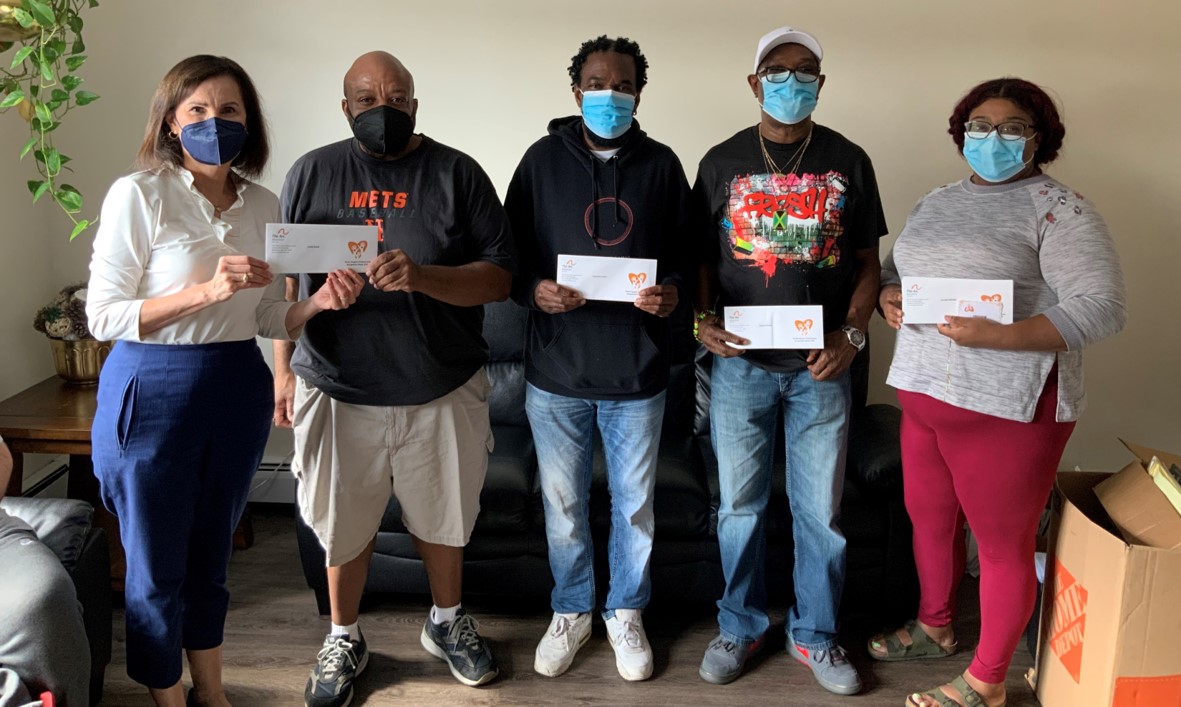 Become a Direct Support Professional! 
Direct Support Professionals (DSPs) have always been at the heart of The Arc Westchester. It is only because of them that our mission of supporting individuals with Developmental Disabilities throughout the arc of their lifetime is possible. These everyday frontline heroes work throughout Westchester County, ensuring that our  2,000+ individuals live fulfilling and independent lives.
DSPs play an important role in strengthening our community and fulfilling our mission. DSPs work hands-on with the individuals who live in our agency residences and/or receive services at our various Day Habilitation sites. They serve as the day-to-day advocate and support staff for them. DSP's provide our individuals with: training, guidance, direction, assistance, and general support in all facets of their life. Along with providing Person Centered activities, DSPs constantly search for ongoing opportunities for personal choice, integration and independence within an individual's home and in their community.
The Arc Westchester offers flexible hours and a comprehensive benefits package.
Full medical insurance, including dental and vision
Generous off-time policy
Education assistance program
Disability and life insurance, retirement plan
Flexible Schedule
Sign-On Bonus for DSP positions