Apr 2 2020

Autism Awareness Month 2020
April is Autism Awareness Month 
For many years, April has been designated as Autism Awareness Month: a time for learning about Autism Spectrum Disorder (ASD), introducing new ideas and celebrating individuals on the autism spectrum.
While precautions around COVID-19 such as social distancing and school closures have altered the way that The Arc Westchester interacts with our individuals with ASD, we remain committed to providing resources and support for them and their families during this unique time.
For a great list of compiled learning materials to use while staying at home, click HERE.
CEO TIBI GUZMÁN FEATURED IN AUTISM SPECTRUM NEWS
We are proud to share that Tibi Guzmán, our executive director and CEO, has authored an article that is featured in the spring issue of Autism Spectrum News. The article focuses on supporting young women with ASD through our various program, including transition services, employment and volunteering.
Check out the article here!
Read other great articles in this issue.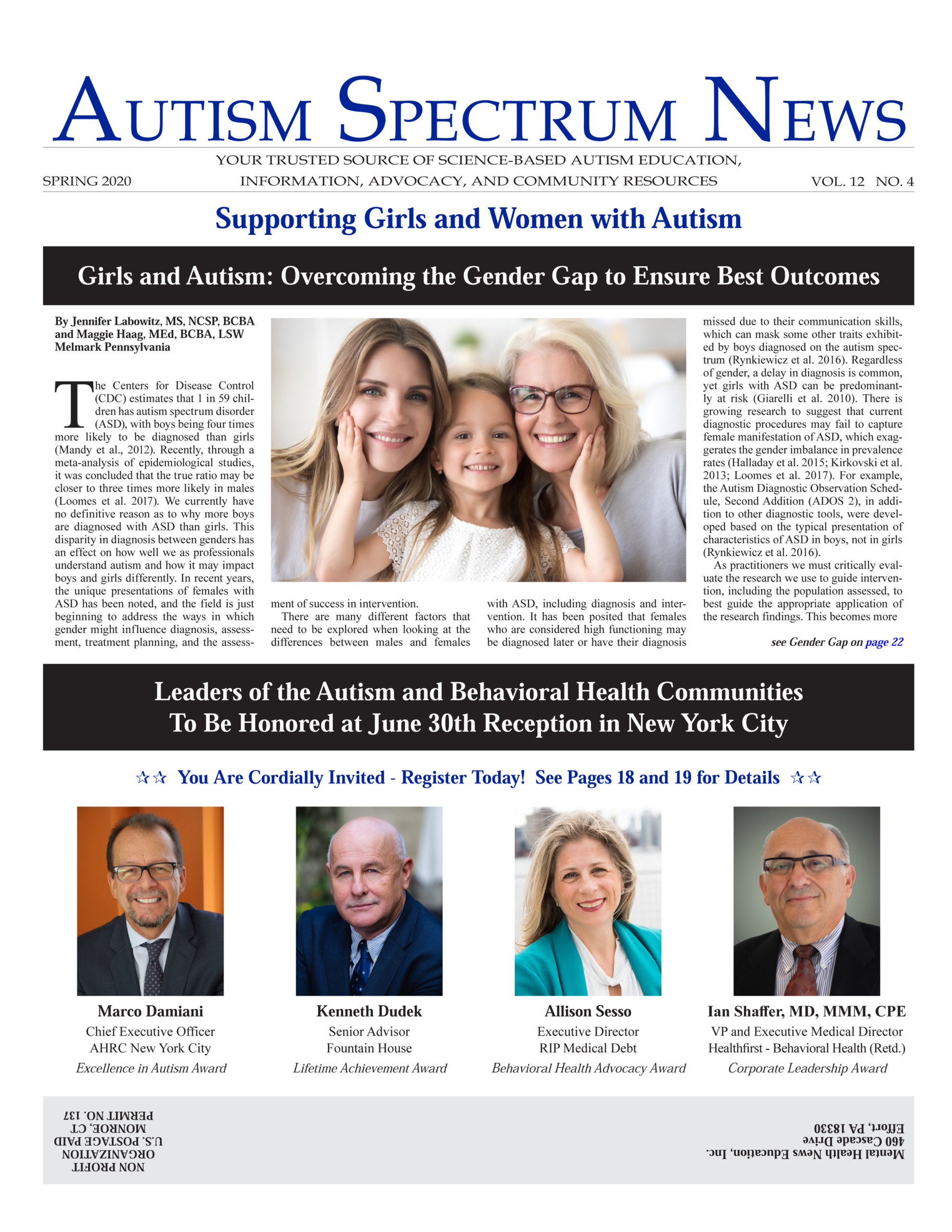 Project SEARCH Autism Enhancement (PSAE)
Project SEARCH Autism Enhancement* (PSAE) is a one-year internship program targeted for young adults ages 18 to 25 with autism spectrum disorder (ASD) whose goal is competitive employment.Typically, the program takes place at NewYork-Presbyterian Hospital's (NYPH) campus in White Plains, NY. Here there is a total immersion in the workplace facilitates the teaching and learning process as well as the acquisition of employability and marketable work skills. 
While they cannot physically attend their internship, our PSAE interns are still hard at work from their homes!
To learn more about Project SEARCH, visit the page HERE.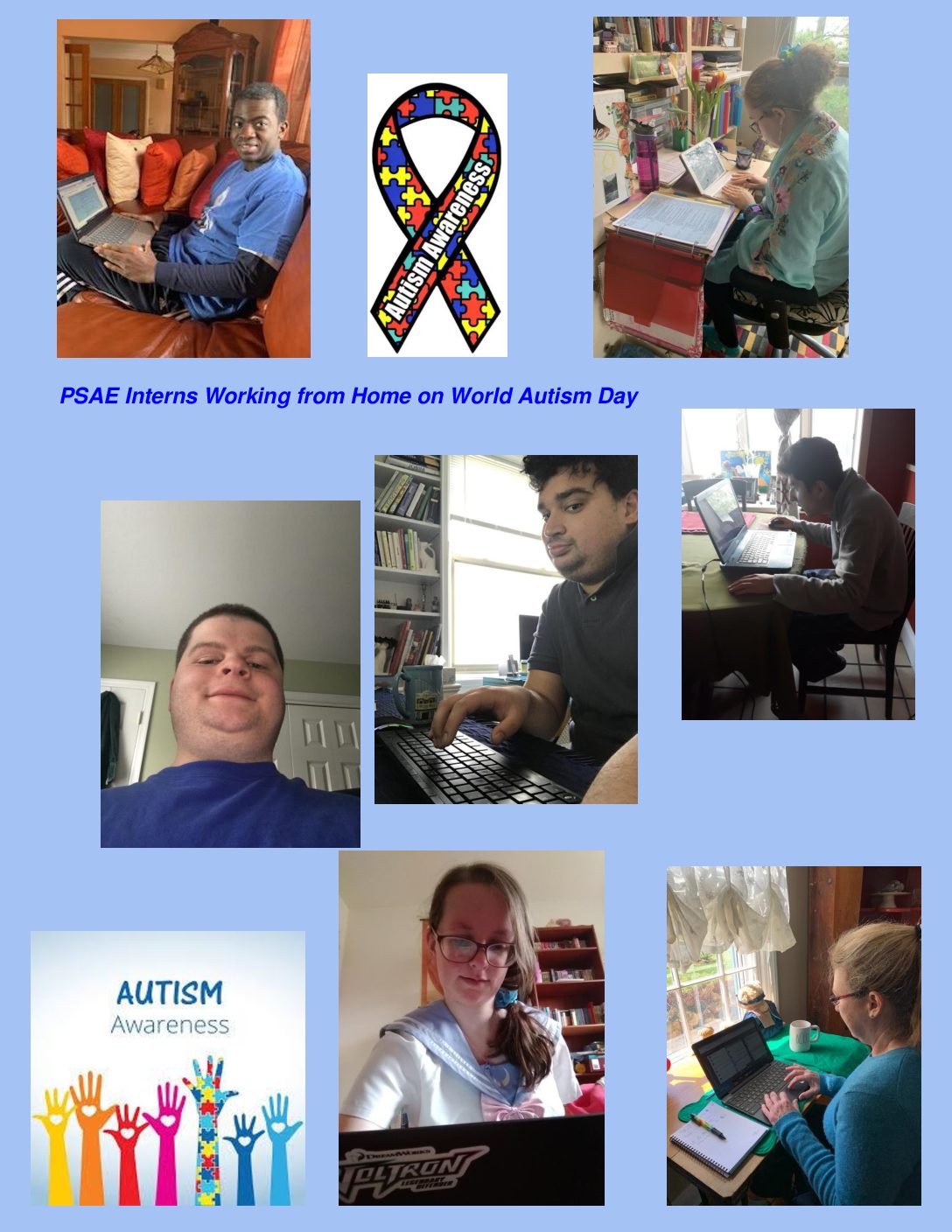 TIPS FOR CREATING A ROUTINE DURING QUARANTINE
With schools across Westchester County closed in response to the pandemic, and guidelines for social distancing extended until at least the end of the month, family routines have been disrupted. While this can be difficult for everyone, it can be especially hard for children with ASD who thrive on a consistent routine.
Here are some tips from about how to cope with these disruptions:
Develop a modified version of your child's typical school schedule that you can adapt in your home.
Build in time for physical activity, including gross motor work to encourage physical and mental wellbeing. Use this time to connect as a family and do activities outside together – take a walk or bike ride around the neighborhood, but be sure to practice social distancing from your neighbors.
Include your child in household chores to encourage progress in daily living skills. This time at home together can be a great opportunity to demonstrate and teach more independent living skills while offering praise and reinforcement.
Use visual supports to communicate the new routine. Ask your child's teachers and/or service providers for tools they use at school that can be recreated at home.
Include self-care as part of your day. Juggling working remotely or lack of employment, distance learning, childcare and managing a household can affect your mental and physical health. Schedule time each day to do something that recharges you and try to get regular and adequate sleep.
Be patient and realistic as you adopt a new schedule. Start small and with a loose structure if it feels overwhelming. Involve your children in planning for their learning and the work of the family. And, remember to schedule breaks – for everyone – throughout your day.
To learn more Tips and Resources, please check out our complied list HERE.
To learn the latest updates regarding The Arc Westchester's response to the Coronavirus outbreak, click here.