Project SEARCH Autism Enhancement* (PSAE) is a one-year internship program targeted for young adults ages 18 to 25 with autism spectrum disorder (ASD) whose goal is competitive employment.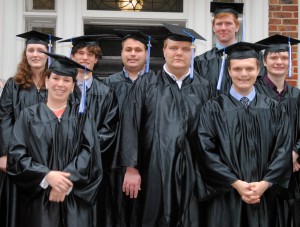 The program takes place at NewYork-Presbyterian Hospital's (NYPH) campus in White Plains, NY, where total immersion in the workplace facilitates the teaching and learning process as well as the acquisition of employability and marketable work skills.
PSAE was created by NEXT for AUTISM in partnership with The Arc Westchester, NewYork-Presbyterian Hospital, and NewYork-Presbyterian's Center for Autism and the Developing Brain.
PSAE is built on the Project SEARCH program created at Cincinnati Children's Hospital Medical Center. Project SEARCH has grown from one original program site at Cincinnati Children's Hospital Medical Center to over 240 across 40 states and 5 countries. Autism Enhancement refers to a supplemental curriculum to the program, developed as a collaboration between NEXT for AUTISM, TEACCH, and Project SEARCH to specifically address the needs of individuals with ASD.
For more information please visit our contact page.