Oct 28 2020
Regeneron "Day for Doing Good" Virtual Field Day!
Pharmaceutical-Biotech company Regeneron and The Arc Westchester have always worked together to provide exciting and enriching experiences for the individuals we support. This tradition continued with both Regeneron's "Day for Doing Good" and "Best Buddies" events taking place this past week! All made possible through coordination with Volunteer NY .
Due to the COVID-19 Pandemic, this year's volunteer field days were held virtually, with fourteen staff and over twenty individuals supported by The Arc Westchester's Choices Program participating in the multi-day volunteer opportunities.
"Regeneron has always been such a special partner for us, and a flagship employeer", said Executive Director of The Arc Westchester Foundation Nancy Patota. Regeneron currently employs seven individuals from The Arc Westchester career development program, and while they furloughed for the time being, these employees are still receiving their full salary.
---
"Best Buddies" kicked off the week with Regeneron employees connecting with individuals who are looking to branch out into the job market. This session was focused on sharpening employment skills, including interview skills and help setting and organizing future goals.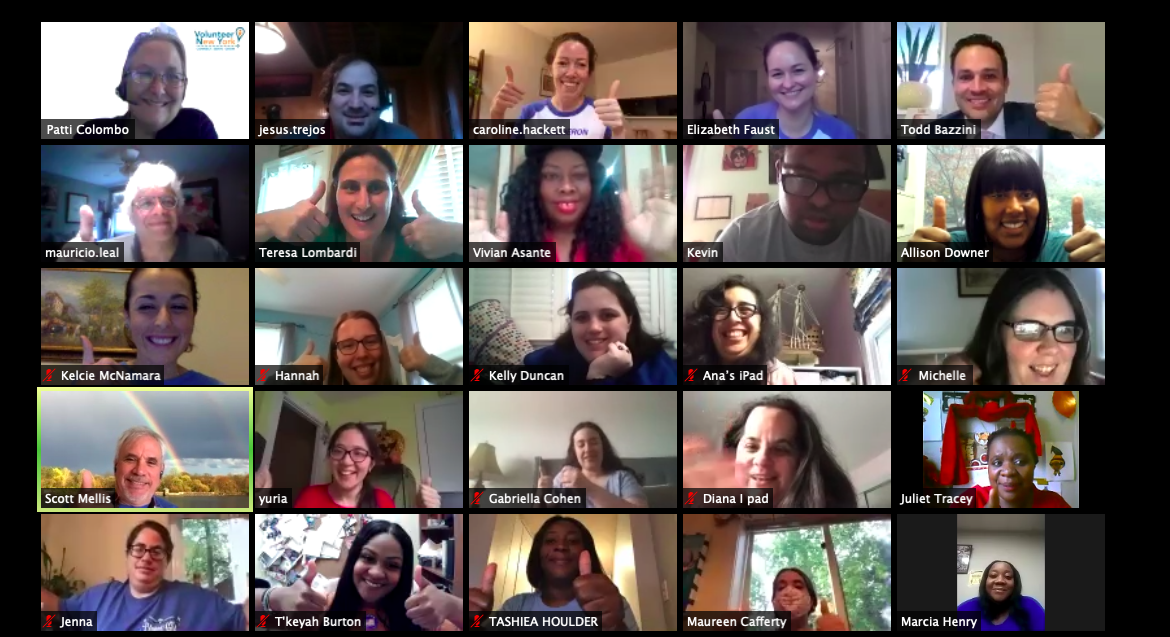 "Day for Doing Good" sessions focused on an array of topics, with Monday's groups focusing on STEM ( Science. Technology. Engineering. Math) learning and understanding "The Scientific Method", while Wednesday's centered around playing fun games and promoting social engagement. For each day, three groups of ten had the chance to have fun, socialize and learn from one another for over two hours over Zoom!
"This was my first time volunteering with Arc Westchester and it was incredible! Great energy, lots of fun, and so much enthusiasm from staff and participants alike! It's a pleasure to be able to spend time with such a wonderful organization and I look forward to volunteering with Arc in the future" said Caroline Hackett, a Regeneron employee.