Jun 12 2019

Raising Funds Ringside in Suffern
Recently, participants from The Arc Westchester's young adult "Daycation" group traveled across the bridge to Suffern for a unique opportunity to watch some family-friendly professional wrestling, presented by American Colosseum Wrestling!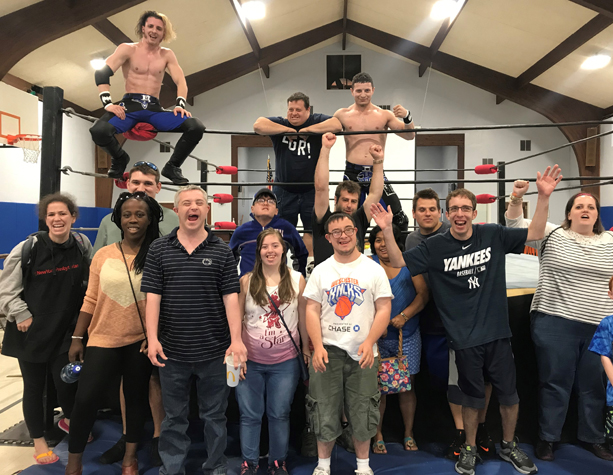 The group got a chance to sit front row for the company's "Colosseum Collision 3" event, live from the Suffern Village Community Center. ACW graciously donated a portion of the ticket sales, helping raise over $300 for the Arc Westchester Foundation.
Michael Pingryn, Director of Recreation and Respite Services at The Arc Westchester, said he couldn't have been happier with how the day turned out. "We cheered, booed, and had a LOT of fun!" said Pingryn, "the entire group of wrestlers from American Colosseum Wrestling went above and beyond to make our group feel at home".
The Arc Westchester would like to thank American Colosseum and to the Palisades Climb for both their donation and great fan-centric experience on Sunday!