Jun 13 2019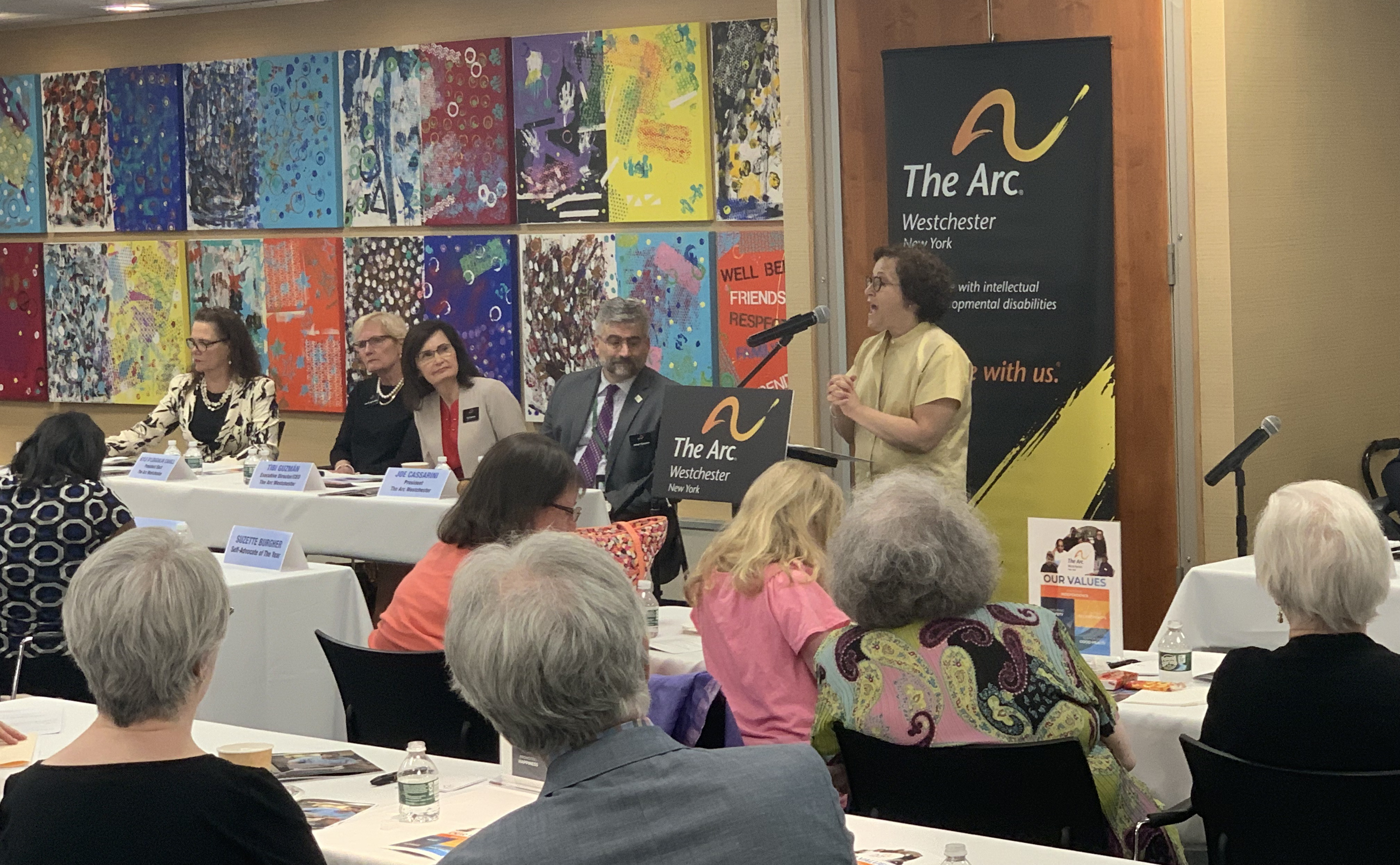 70th Annual Membership Meeting Highlights & Annual Report
On June 11, The Arc Westchester hosted our 70th Annual Membership Meeting at our headquarters located in the Gleeson-Israel Gateway Center. More than 70 chapter members, invited guests, self-advocates, staff and board members were in attendance.
During the meeting, John Barrett, managing director of the investment sales division of RM Friedland, was named The Arc Westchester's newest member of the board of directors. The Richard P. Swierat Self-Advocate of the Year Award, named after our former executive director, was presented to Suzette Burgher, who attends day services at our Sheib Center in Yonkers.
New to this year's Annual Membership Meeting was a presentation from Helene Godin, president and CEO of By The Way Bakery. Her business has gone above and beyond in supporting individuals with developmental disabilities since becoming an employer partner in 2016. She is one of our best program ambassadors who believes that giving those with special needs a chance to be part of the workforce is aligned with her company's mission to Bake the World a Better Place. Following her remarks, we presented a special video showcasing her partnership with The Arc Westchester.
The 2018 Annual Report was presented to the membership at the meeting. Click here to view.
Check out some photo highlights below!