Dec 6 2021
Over the past year, so many people were forced to stay home and quickly became less active.  Residents living in our Mamaroneck Avenue home used their treadmill to keep focused, active, and in shape.
When in-person activities resumed, our Greenridge Avenue Day Services program in White Plains realized some of these good habits needed to continue at their site. In August, a new treadmill was purchased for the day program.
Under the direction of staff members Dalinda Caceres and Lisa Marino (shown bottom right), a team was organized to promote weight loss, build self-esteem and release anxiety through daily exercise. Heading up the team is Beth Ferguson (shown top left) who has been holding the record for most dedicated.  She continues to motivate her fellow program participants to follow her lead.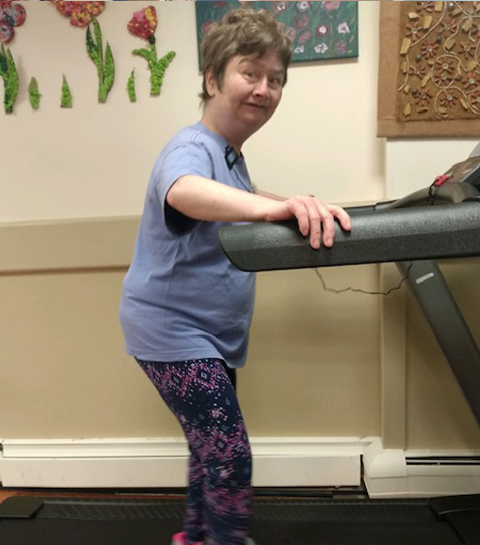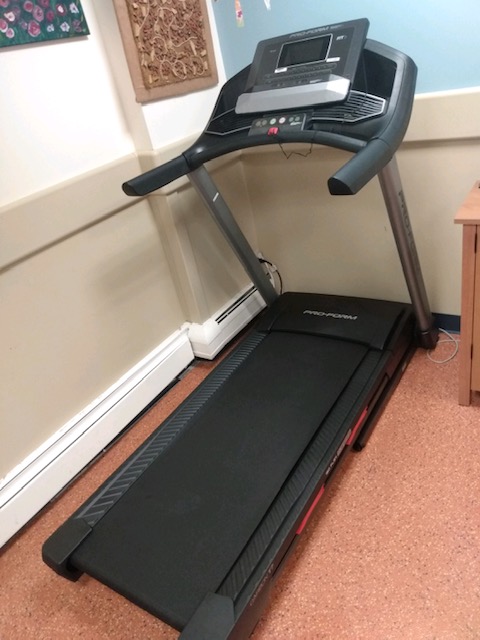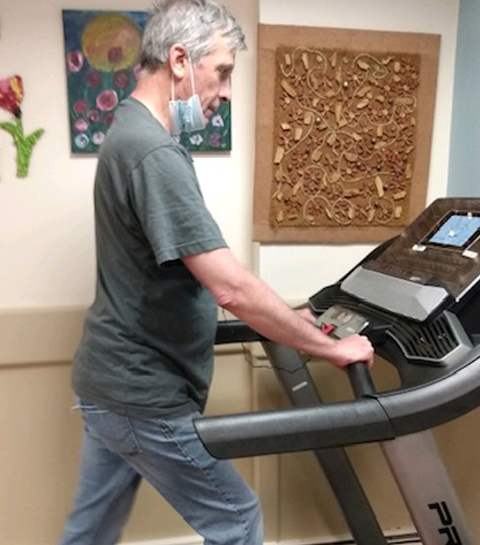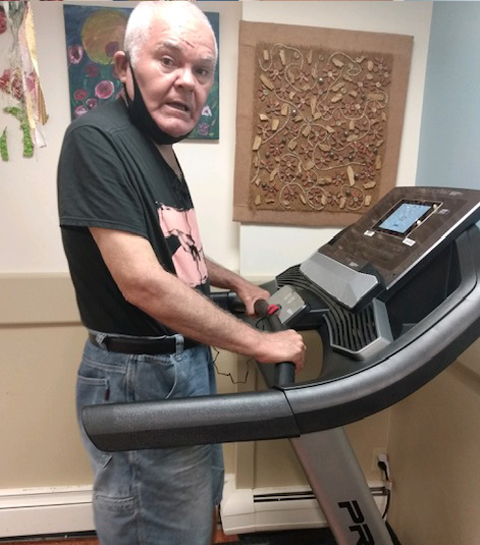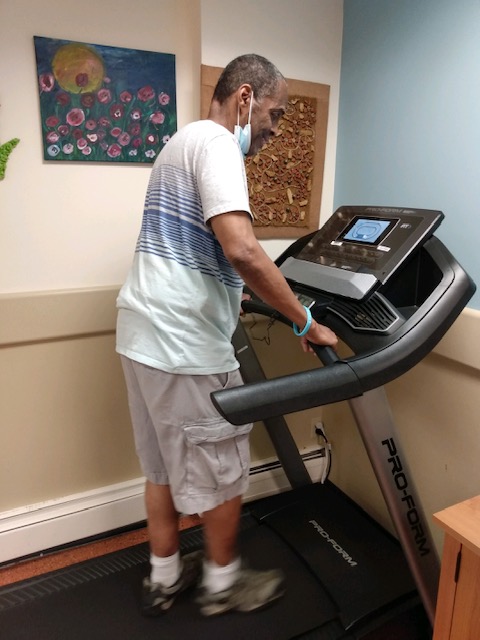 "A central focus of our supports is health and wellness. Much of our activities address health and physical fitness. We are happy to provide the necessary equipment to help our individuals learn about and work on their fitness. The treadmill is used all the time!" said Avery Valins, Assistant Executive Director, Day Services.