Oct 2 2023
National Disability Employment Awareness Month 2023
October is National Disability Employment Awareness Month (NDEAM)
Disability: Advancing Access and Equity
We recognize National Disability Employment Awareness Month (NDEAM) each October to commemorate the many contributions of people with disabilities to America's workplaces and economy. The theme for NDEAM 2023 is "Advancing Access and Equity" and this is our opportunity to celebrate the contributions of America's workers with disabilities past and present and showcases supportive, inclusive employment policies and practices that benefit employers and employees.
No one knows better about promoting equity and inclusion than The Arc Westchester. Our goal is for each individual we support to live up to their potential and pursue their dreams. We have joined with so many businesses to share the benefits of a diverse workforce in our communities. It is a win-win partnership for everyone, especially the people we support. In 2021, The Arc Westchester was part of a virtual panel discussion that focused on the benefits how hiring individuals with disabilities can contribute to business goals, inspire a workforce and add to company culture. "Diversity, Equity & Inclusion: Successful Strategies and Business Benefits of Hiring People with Developmental Disabilities" . Click here to view the video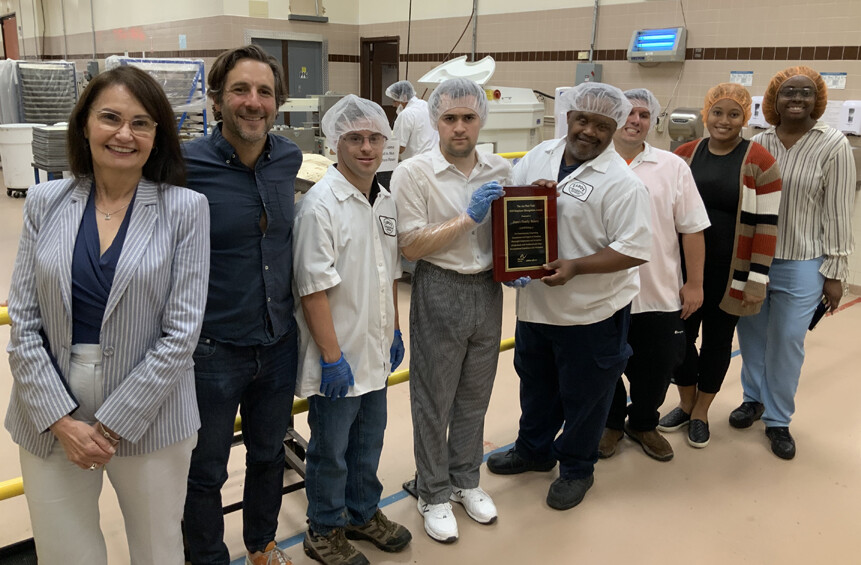 One of Our Flagship Employers Received State Recognition
In a ceremony held in July 2023, Michael Zaro, Chief Operating Officer of Zaro's Family Bakery, was presented with The Arc New York's prestigious Employer Recognition Award. This award recognizes the bakery's exceptional commitment to promoting employment opportunities for people with developmental disabilities. Zaro's Family Bakery, a standout employment partner of The Arc Westchester, has set a shining example of inclusive and supportive workplaces.
Currently, the bakery employs six individuals with developmental disabilities who have become integral members of the Zaro's Family. These remarkable individuals contribute their talents to a range of roles within the bakery, including product packaging, popcorn making, and maintenance.
What sets Zaro's Family Bakery apart is its commitment to nurturing an environment where everyone can thrive. The bakery's approach to disability employment is centered on inclusivity, empowerment, and personal growth. Prospective employees are given the opportunity to complete skills-based interviews, ensuring that their talents and abilities are recognized and valued. This approach not only matches individuals with roles where they can excel but also boosts their self-esteem and confidence.
In a world where inclusivity and equality are increasingly important, Zaro's Family Bakery stands as a shining example of how businesses can make a meaningful difference in the lives of individuals with developmental disabilities. Their commitment to creating a supportive and inclusive work environment has not only transformed the lives of their employees but has also made a lasting impression on the community and the broader business world.
Thanks to ALL our Business Partners!
Each one of our employment partners plays an important role in the diversity of our community's workforce. We are so proud to partner with each one of them.  They provide our team the ability to work with each individual and seek work that meets a candidate's skills and interests while addressing the business staffing need. We are the bridge between the employer and the employee assisting both parties with a successful job match by practicing the steps below.
Job candidates utilize a video practicing tool to sharpen their productivity and accuracy.
Interviews take place in-person or by a hands-on demonstration.
A step-by-step task schedule assists with mastering job responsibilities once the candidate is hired.
No one job fits all, but successful outcomes are developed with a person-centered approach.
We then ensure that once hired, an Arc Westchester job candidate is integrated into the new workplace. We stay involved with our employees and employer partners every step of the way. For those employees who need regular assistance, a job coach is always on hand to help them perform their daily tasks and address any needs they may have.
Our Employment Program doesn't simply help people find work, we develop opportunities for individuals to achieve fulfilling and rewarding careers in our communities.
Want to learn more about hiring people with developmental disabilities?
Contact Shari Lewitt, slewitt@arcwestchester.org.
Employee Spotlight: Dylan Ionescu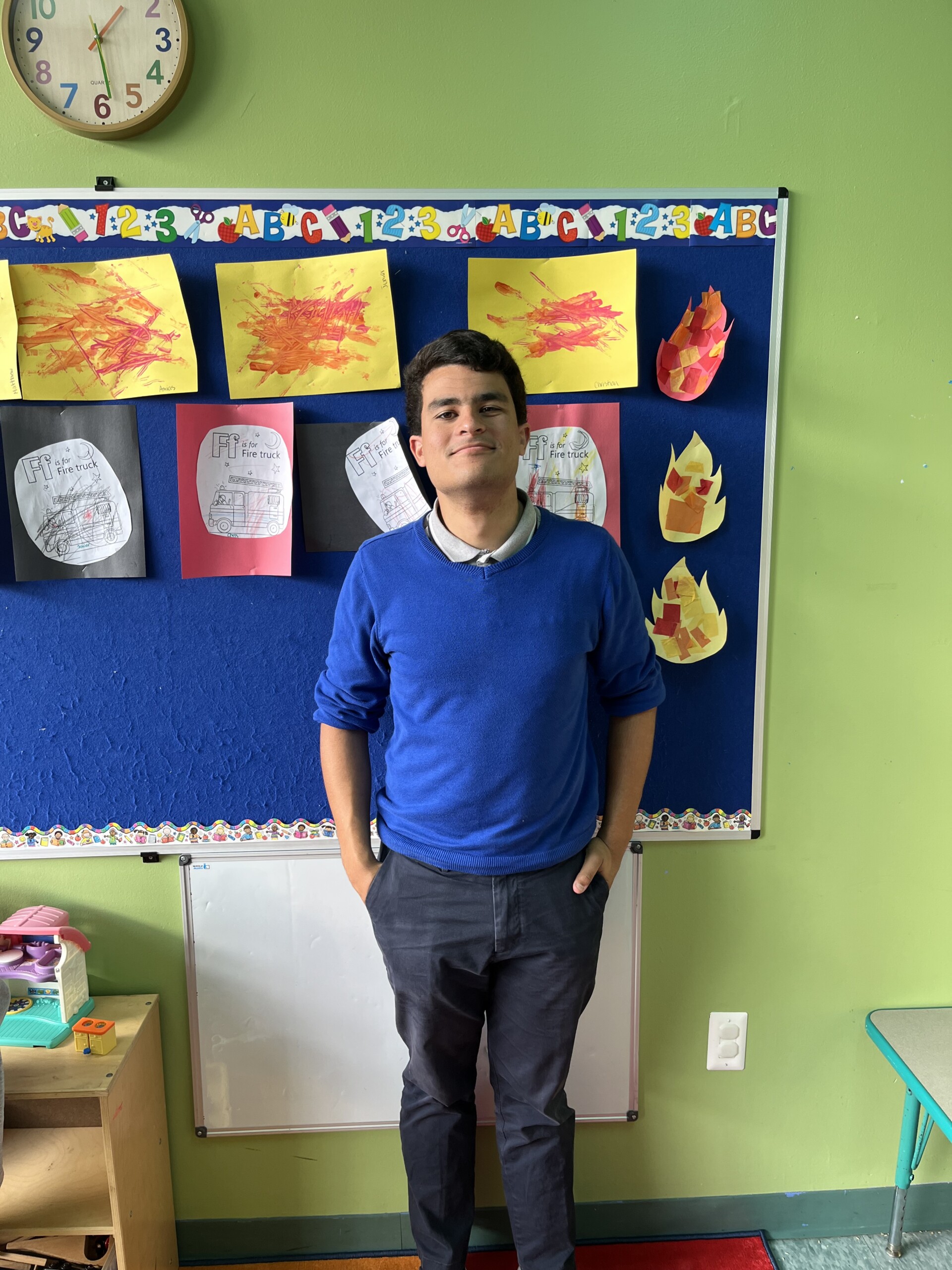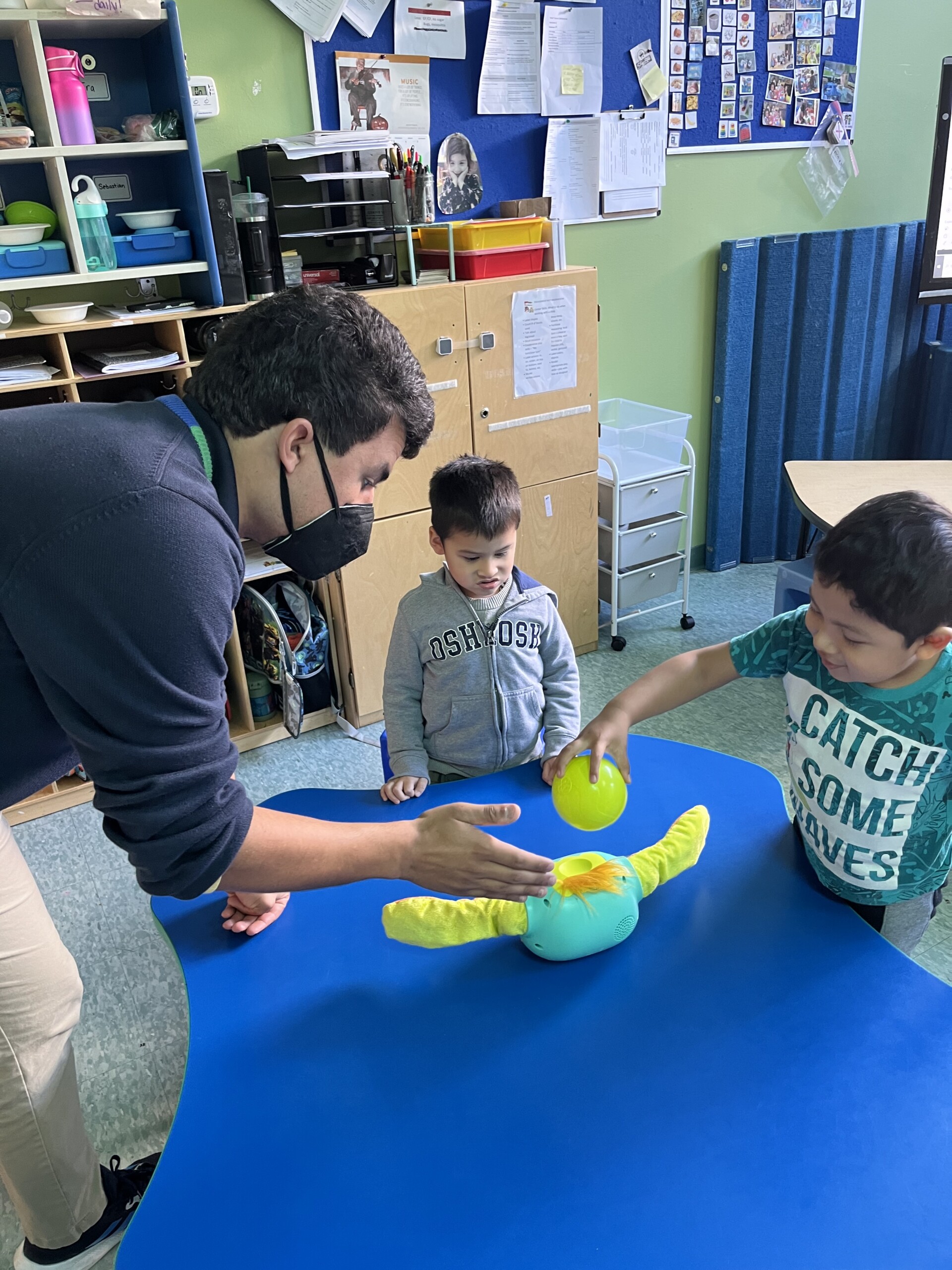 Dylan Ionescu recently graduated from Project Search Autism Enhancement, an 10-month internship program at the New York Presbyterian Behavioral Health Center Campus in White Plains. During his time in the program, Dylan diligently explored diverse career avenues, ultimately discovering his passion for working in an educational setting. He wanted to contribute to the growth and development of children, particularly those with disabilities. The opportunity presented itself seamlessly when The Arc Westchester's Children's School for Early Development extended an invitation for him to join as a teacher's aide.
This union between Dylan and the school has been nothing short of amazing. The schools support system has not only facilitated the progress of the children but has also nurtured Dylan's personal and professional growth. Within the classroom, Dylan's compassion and optimistic outlook radiate, fostering an atmosphere of warmth and encouragement. Collaborating closely with the teaching staff, he remains committed to ensuring the well-being, happiness and advancement of the children each day. His genuine affection for his work resonates profoundly, illuminating a path for others to follow in his compassionate footsteps.
"We are thrilled to have Dylan as a part of our classroom team. Dylan brings a positive outlook and energy to our classroom. Dylan has already created warm relationships with our students, and we are looking forward to a wonderful school year!" said Mary Morrison, Curriculum Coordinator & Instructional Coach at The Arc Westchester's Children' School for Early Development
Read Some More Employee Success Stories!
Will Greco and Matthew Teator, Zaro's Family Bakery
Will and Matthew have been working at the Bakery's Elmsford location since 2021, they do important jobs such as helping to pack bread and popcorn. Learn more about Will, Matthew, and Zaro's partnership with The Arc Westchester in our video here →
Joseph Frank, ABB Optical Group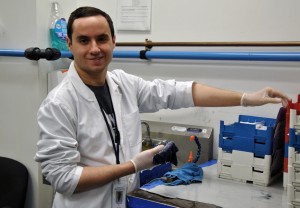 Joseph Frank began working at ABB Optical Group in Elmsford in 2016. His job requires him to scan and enter lens information into their database and he works at cleaning lenses before packaging. Joseph inspires and motivates his fellow co-workers. His attention to detail and productivity has earned him full-time status in 2017. ​
Mao Kazu Yorihio, Regeneron Pharmaceuticals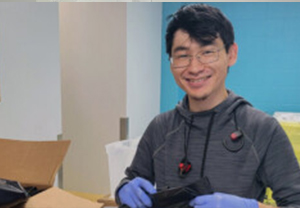 Mao Kazu Yorihio enjoys his work at Regeneron Pharmaceuticals. Working at a well-known pharmaceutical company like Regeneron can provide valuable experience and contribute to a fulfilling career. As part of the team at the company's headquarters in Tarrytown, New York, his role in receiving supplies on the loading dock is crucial to ensuring the smooth operation of the company's production and distribution processes.