Aug 14 2023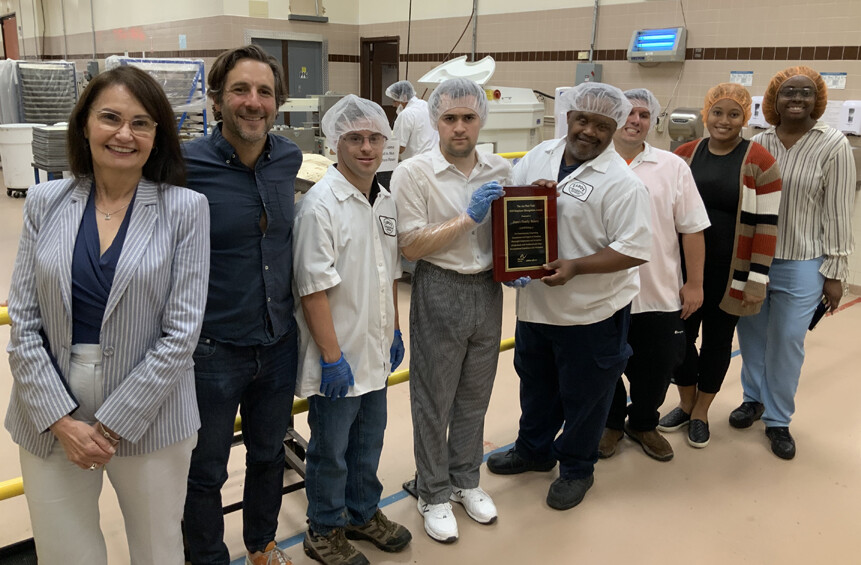 Zaro's Family Bakery Honored by The Arc New York
Signature Bakery Honored by The Arc New York for Excellence in Inclusive Employment
One of The Arc Westchester's outstanding employment partners, Zaro's Family Bakery, received The Arc New York's Employer Recognition Award. The Award was presented to Michael Zaro, Chief Operating Officer at Zaro's Family Bakery, on July 20th.
Zaro's Family Bakery currently employs six people with developmental disabilities through its partnership with The Arc Westchester. These individuals work in a variety of roles including product packaging, popcorn making and maintenance. The partnership between The Arc Westchester and Zaro's Family Bakery began in 2021 when the signature bakery moved its production facility to Westchester County. The bakery is a model for excellence in disability employment, allowing prospective employees to complete skills-based interviews, engaging them in social activities and consistently providing opportunities to take on new responsibilities.
The Arc New York Employer Recognition Award provides Chapters with an opportunity to recognize an individual, corporation, or business in New York State that has demonstrated outstanding support in providing services and job opportunities for people with developmental disabilities. Zaro's was recognized alongside three other inclusive employers in New York.
We are extremely proud to be aligned with Zaro's mission and vision and we thank The Arc New York for recognizing their commitment to diversity, equity, and inclusion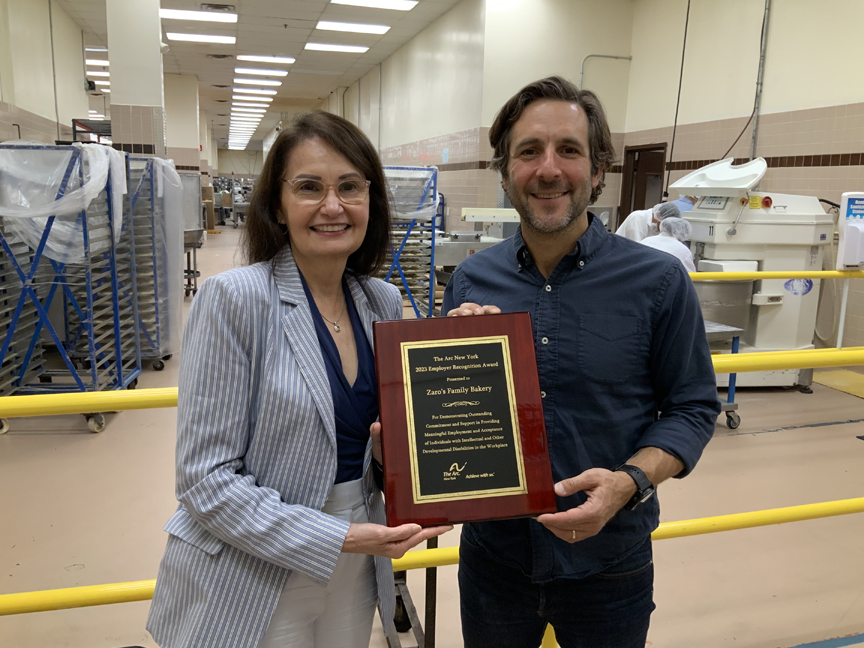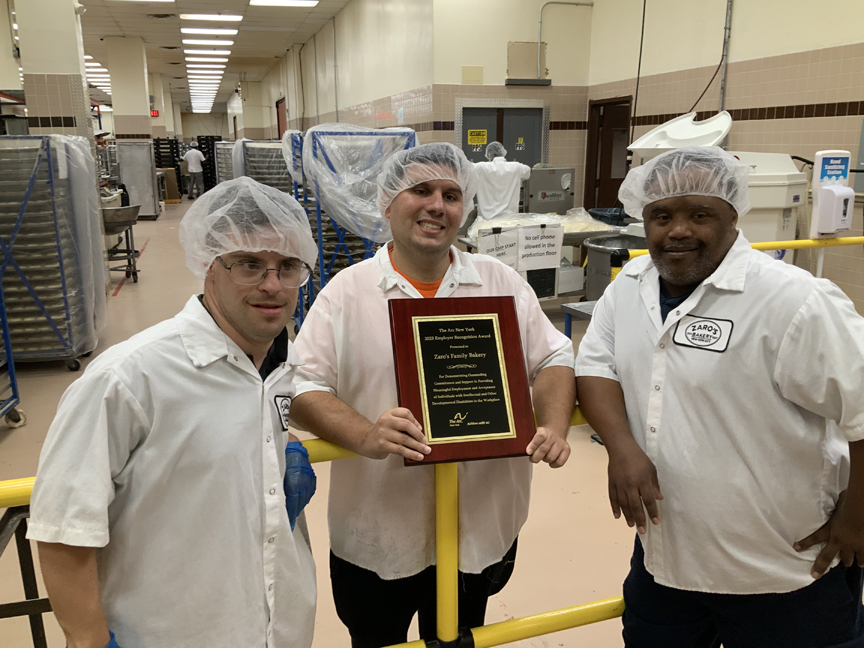 The entire Zaro's team, from the CEO to the production staff, has welcomed each and every one of our employees into their team, understanding that each person has different skills, abilities, and interests, They continually look for new and innovative ways to ensure a successful employment experience, whether by modifying tasks, or encouraging employees to take on additional responsibilities, all with the mission to build the employee's confidence and help them acquire vocational skills and to be successful. We are proud to have them as a partner and congratulate them on this well-deserved recognition.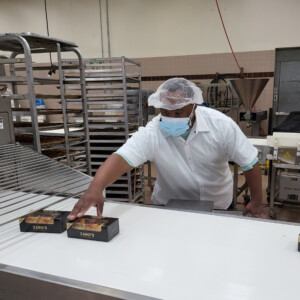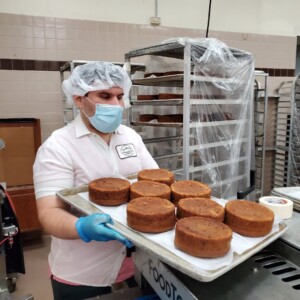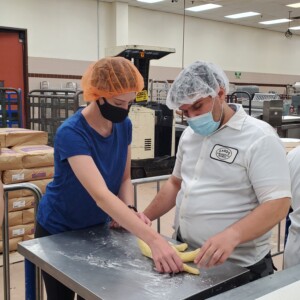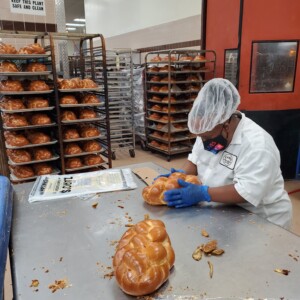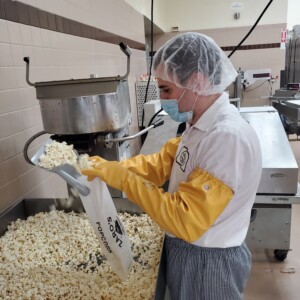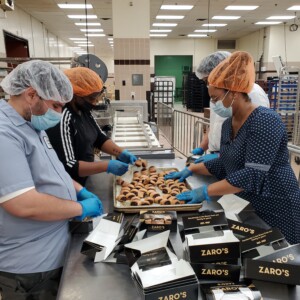 Our Career & Employment Services
At The Arc Westchester, we believe that people with developmental disabilities are citizens in our community, and should have access to employment. To help make this possible, we offer opportunities to achieve employment, earn an income and build a meaningful career. We are proud to say we have a 60% employment rate for those that participate in our career services, compared to the national average of 33%
To learn more about how you or someone you love can become involved in our Career & Employment Services, or to learn how you can become a Business Partner of The Arc Westchester, please visit our Contact page!