Aug 23 2021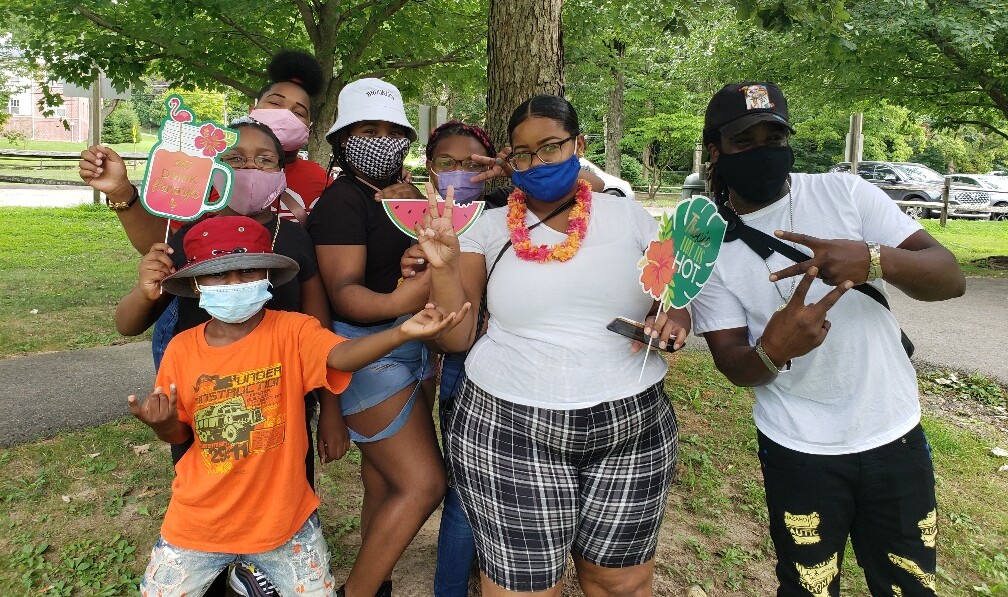 Families Enjoy a Luau BBQ
On August 18, a Families Luau BBQ was held at V.E. Macy Park in Ardsley where about 60 children and their parents attended for a day of community fun. In addition to dancing and engaging in games, COVID-19 Preparedness Packs were provided to the parents to continue discussions on the current needs of remaining safe against the virus. Back to school backpacks were distributed to all the children to prepare for the upcoming school season.
The Parenting Program is a support group that is focused on individuals with disabilities who have families and is run by our Family Support Services Department.
Twice a month, parents and children are engaged in activities that focus on assisting the parents with raising their children and provide resources to each household with varying needs. This is a very important community service initiative that assists families with vital support services that promote independence and socialization. After over a year of virtual programming, the program facilitators decided to do a much-needed in person activity!
The children and parents were overjoyed to see each other in person as this group has been participating in the program for over 10 years. The creator of the program and former The Arc Westchester staff, Barbara Powell, attended and was moved when seeing how far her vision for the program has come. Special thanks to current facilitator of the program FSS Program Director, Sharisse Hunter. Sharisse is assisted by Family Outreach Supervisor, Allison Downer and support team members: Marcia Henry, Kamesha Pollard, Samantha Sheffield, Fitzroy Lawson. Support team members not in attendance but our vital to the program are Josephine Adaqquay and Timothy McCLary. We are grateful to each one of them for their important work in our local community.
Delicious BBQ food was provided by local food truck services of Bazodee run by Jason Charles and assisted by Janelle Charles. We look forward to other events in the future.
Click here to learn more about our Community and Family Support Services.