Dec 17 2019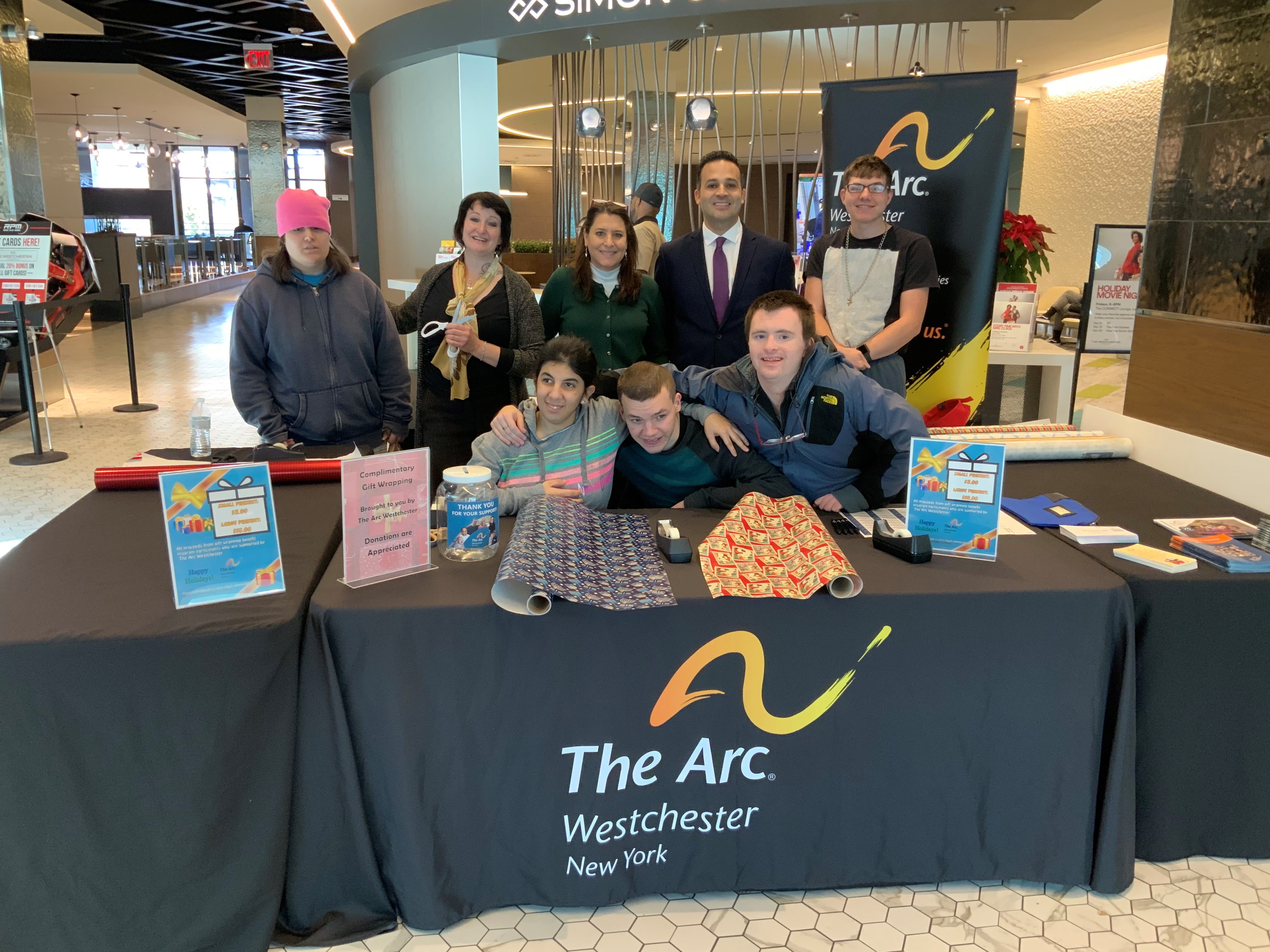 That's A Wrap: Holiday Gift Wrapping Proceeds Benefit The Arc Westchester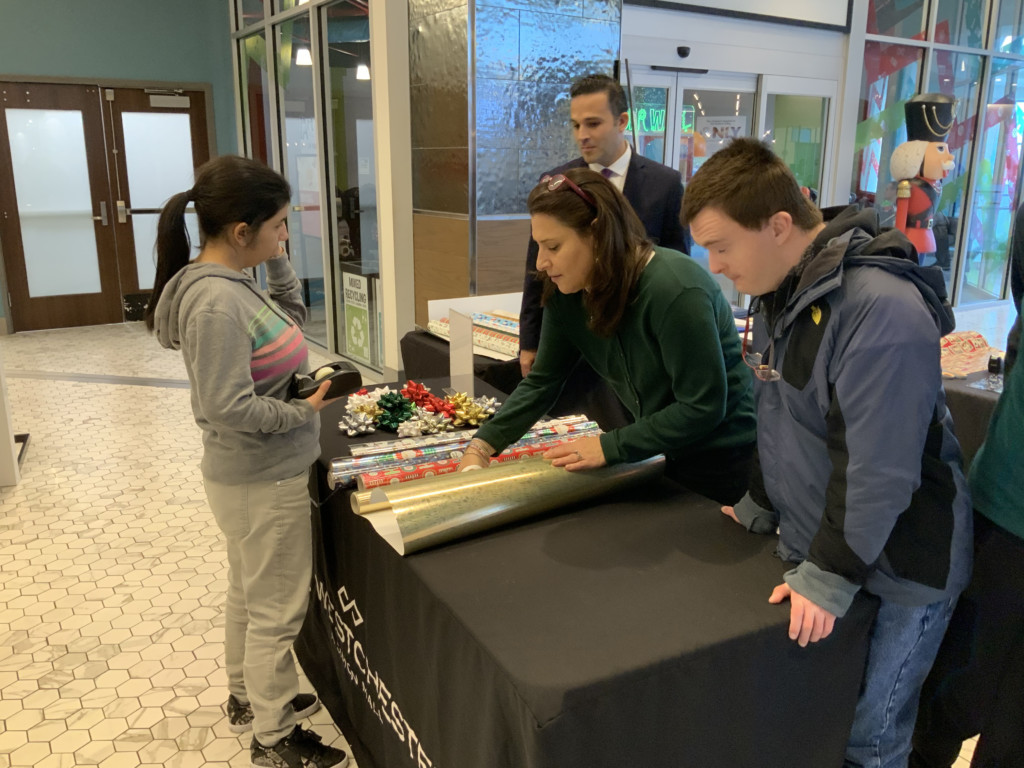 The Arc Westchester was invited by The Westchester Simon Mall in Downtown White Plains to wrap holiday gifts from December 12-15 with proceeds benefitting our organization. The gift-wrapping team, which consisted of volunteers, staff and individuals who are supported by our programs, brought holiday cheer to shoppers while helping them to learn more about our organization.
"For a first-year initiative, I'm very pleased to have had such great volunteer support from the community as well as from The Arc Westchester," Todd Bazzini, Director of Volunteering and Fund Services, The Arc Westchester Foundation, said. "We had a lot of fun connecting with the patrons of the mall and wrapping gifts.  We were very successful in bringing awareness to our innovative services and excited to have already been invited back for the 2020 Holiday Season!"
By wrapping 55 gifts, we were able to raise $500 to support our programs and services for individuals with developmental disabilities. Thank you to everyone who helped make this event a success!
If you didn't have a chance to visit us at The Westchester but would like to support our individuals this holiday season, click here.