Jan 10 2020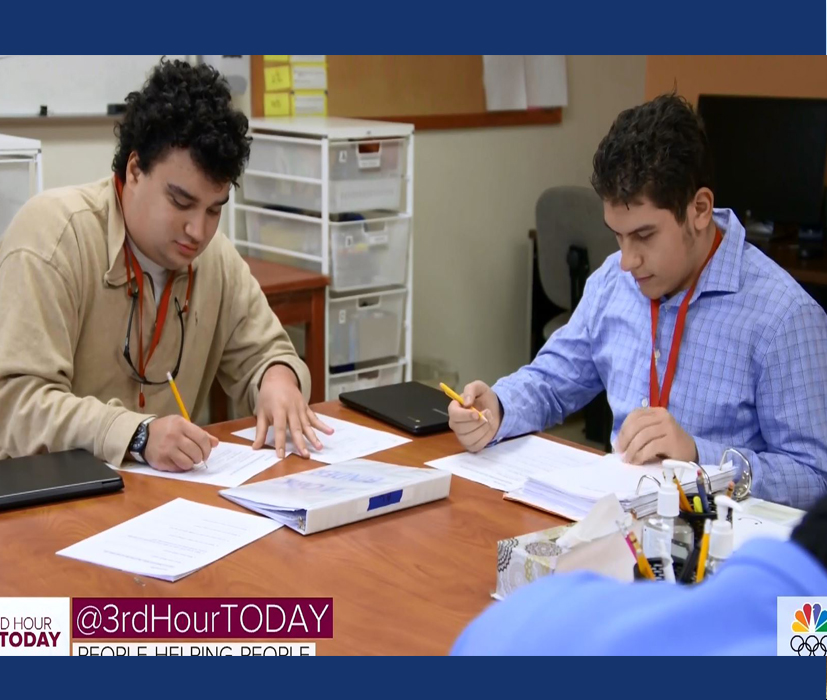 TODAY Show Shines Spotlight on NEXT for Autism, The Arc Westchester
One of the cornerstones of our work in support of individuals with developmental disabilities is our partnership with NEXT for AUTISM and the Project SEARCH Autism Enhancement(PSAE) employment training program.
Founded by Ilene Lainer, who was having trouble finding quality services for her son, NEXT for AUTISM, like The Arc Westchester, believes individuals with autism have the potential to live fulfilling, productive lives as contributing members of their community. Our PSAE program focuses on total immersion in the workplace, facilitating the teaching and learning process as well as the acquisition of employability and marketable work skills.
We are thrilled to share that our PSAE program, housed at NewYork-Presbyterian Westchester Behavioral Health Center in White Plains, was featured on The TODAY Show on Friday, January 10. The segment features insights from our friend Ilene Lainer, Co-founder and President, NEXT for AUTISM,  as well as Nancy Fraher, The Arc Westchester's PSAE program coordinator.
View full segment here: