Jun 8 2023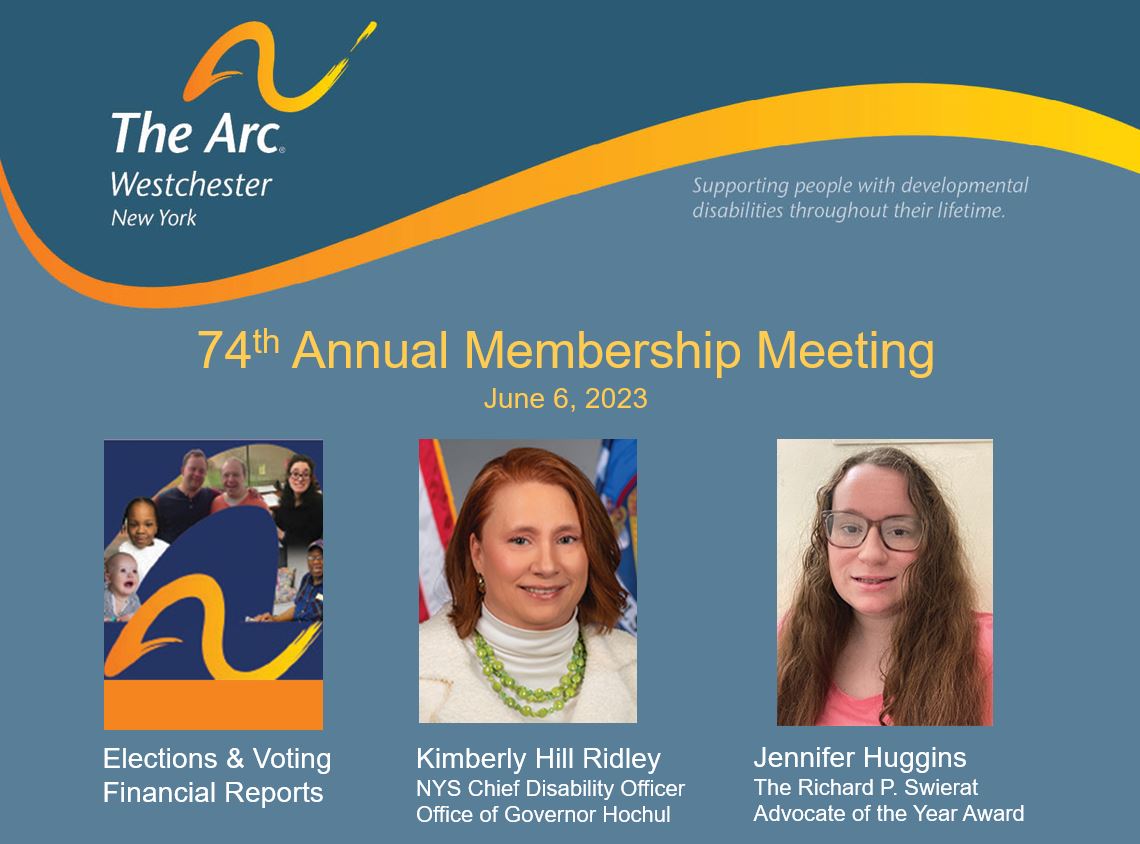 Highlights from 74th Annual Membership Meeting
Our  74th Annual Membership Meeting was held virtually this year on June 6th. The event featured several special moments, including a conversation with special guest Kimberly Hill Ridley , who serves as the Chief Disability Officer for New York State.
Check out some of the evening's highlights
The Richard P. Swierat Advocate of The Year Award
We are proud to share that Jennifer Huggins was the recipient of this year's Richard P. Swierat Advocate of The Year Award. Jennifer has experience as a member of The Arc Westchester Day Services program and serves on the Core Committee of Advocates, and the Program Quality Improvement Committee.
She enjoys doing research on current issues in the disability community. It is Jennifer's dream to be an advocate at the national level, shaping policies and influencing change. When accepting her award, Jennifer thanked The Arc Westchester for being so welcoming to her and for the positive experiences she continues to have with the organization.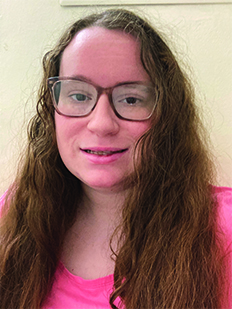 This year's Annual Membership meeting also saw us  welcome to the Board of Directors. The newest Board Members are:
Jacob Kane of Pleasantville
Michael Briganti of Mohegan Lake
Mary Costello-Lazare of Pleasantville
Mark Glucksman of White Plains
Jennifer Huggins of Yonkers
John McAndrew of Pleasantville
Bradley Serlin of Pleasantville.
New York State's Chief Disability Officer, Kimberly Hill Ridley, spoke with attendees about her office's key priorities. She and her team continue to focus on ADA Compliance – and associated trainings. She encouraged all attendees to voice any concerns to her office so they can amplify the needs of New Yorkers with disabilities to the Legislature.
The treasure of the board of directors shared the chapter's 2022 financial reports.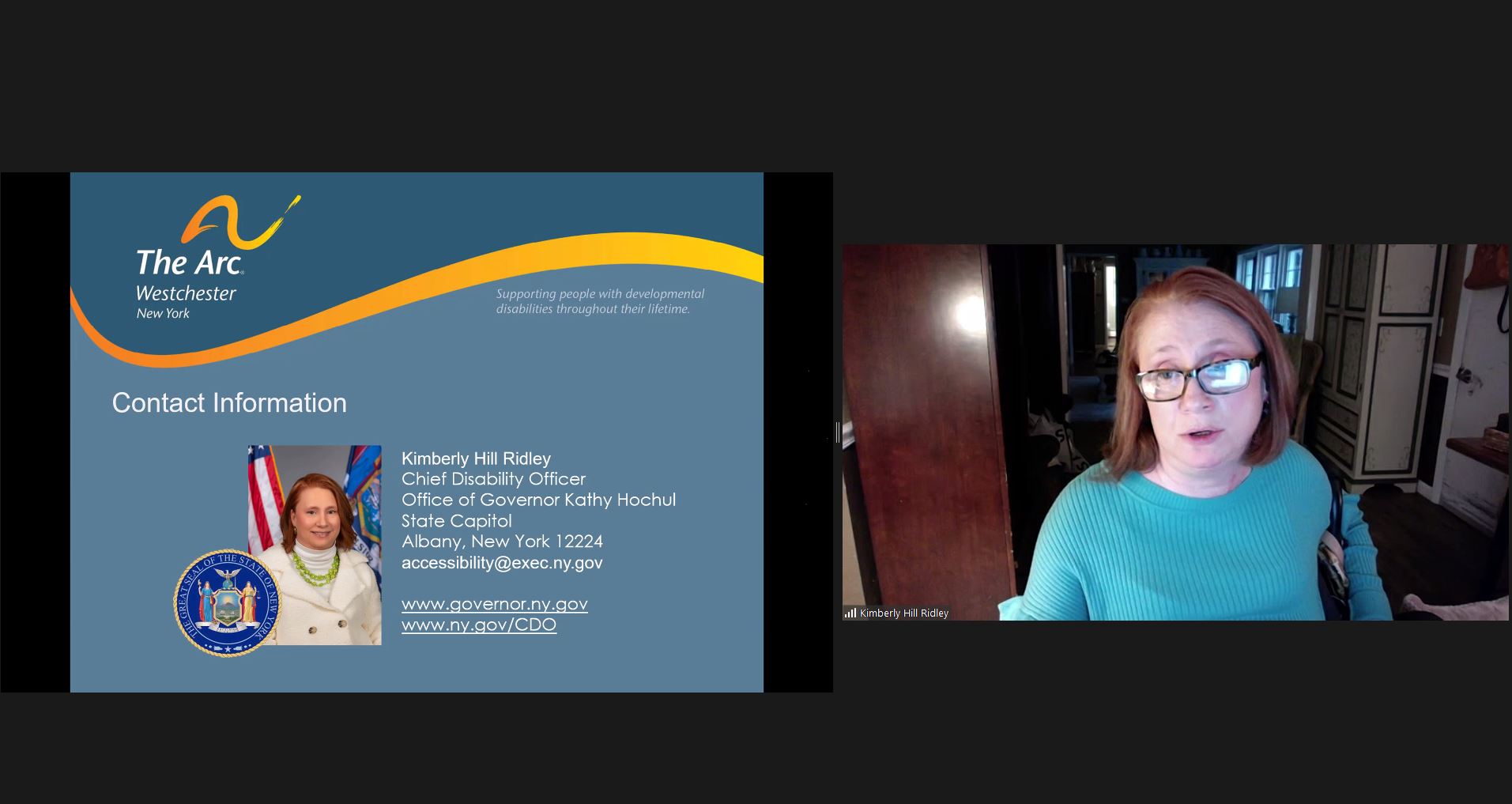 A Message from our Executive Director/CEO
"This has been a year of transition for all of us as we continue to socially connect with each other again…While the pandemic has presented an array of challenges over the past 3 years, the people we support have continued to thrive thanks to the perseverance of our dedicated staff, trust and patience from our families and the generosity of our donors."