May 23 2023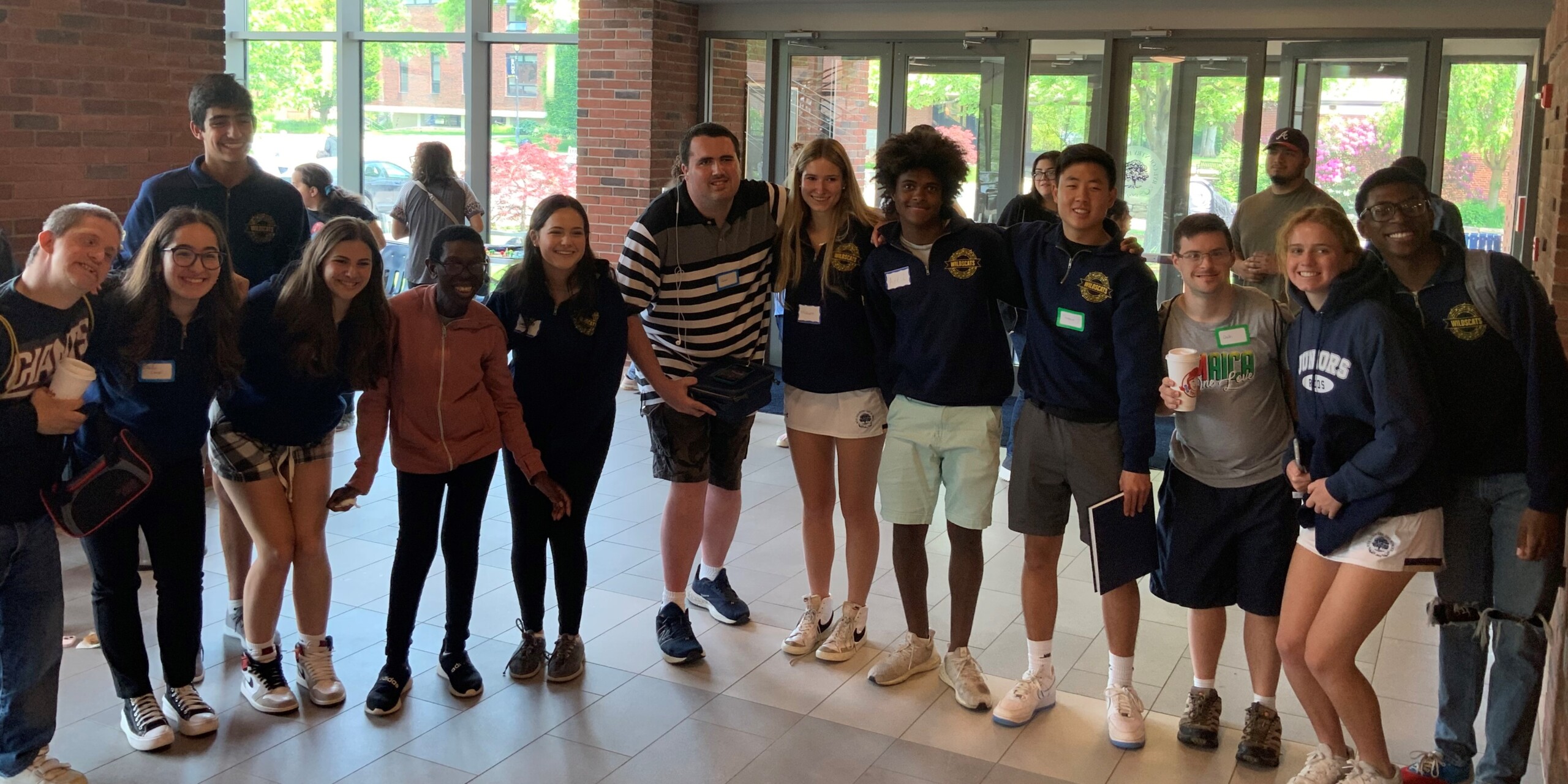 Making Connections at Rye Country Day School
We are always proud to share stories about our volunteer and community engagement initiatives; especially when we can forge connections with younger generations. In April and May of this year, participants of The Arc Westchester had the splendid opportunity to visit Rye Country Day School on multiple occasions. Meeting with both classrooms of 2nd and 3rd graders, as well as the schools' high school age acapella group.
During our visit with the younger students last month, 6 individuals from The Arc Westchester spoke in front of each classroom in a panel-like setting. There, they spoke about an array of topics, and shared insight into their personal lives and goals.  In anticipation for the visit, "Director of Public Purpose Rebecca Drago and Director of Diversity & Inclusion Ali Morgan met with the second and third graders to discuss what makes people similar and different, as well as how differences may present themselves. Ms. Drago and Mr. Morgan joined a Lower School Community Meeting to talk to the entire Lower School division about Arc Westchester and how the organization's services support people within the local community. Additionally, Ms. Drago and Mr. Morgan stopped by the second and third grade classes to read a book about disabilities." – Rye Country Day School.
After a wonderful conversation, the students of Rye Country Day, our individuals, and our staff had the chance to have lunch with one another in the cafeteria! There, everyone had an additional chance to connect, talk, and enjoy each other's company.
This week over 30 participants of The Arc Westchester returned to Rye Country Day, spending the afternoon inside the school's beautiful preforming arts center. As each group arrived, they were greeted by both staff and students who made up the school's music program. After getting a chance to sit and have some delicious pizza, our individuals sat back and were treated to a live performance by Rye Country Day's acapella group: WildScats! The group sang top hits, including Michael Jackson and others, much to the delight of everyone in attendance.
Following the performance from the Rye Country Day students, several members of The Arc Westchester jumped in front of the microphone and showed off their singing skills. Everyone joined in, supported one another, and had a wonderful time all around.