Feb 26 2020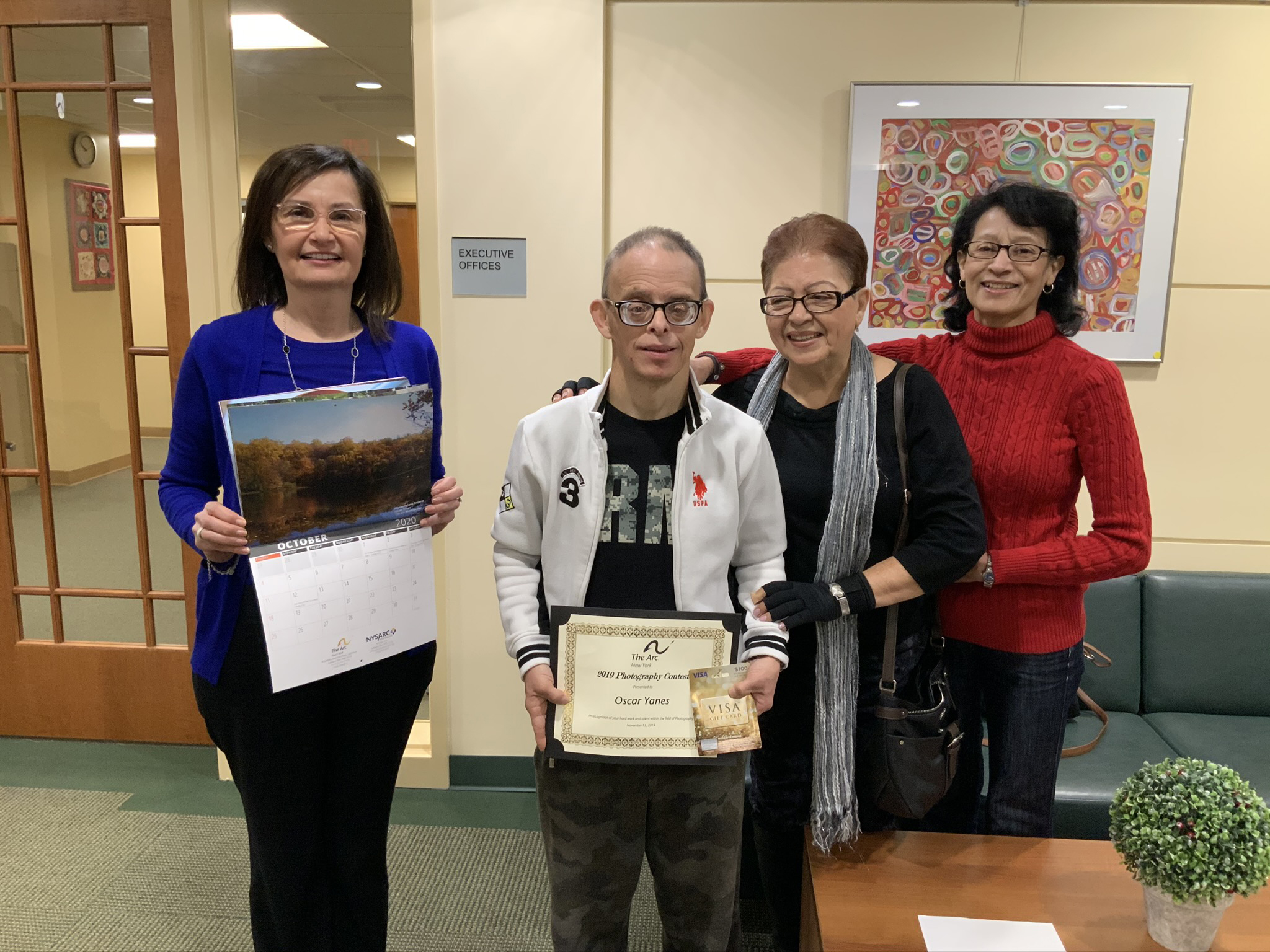 Award for Exceptional Photography
We are proud to announce that Oscar Yanes, a participant at our Port Chester Day Services Program, received 1st place recognition in the Nature and Seasons category at The Arc New York's Annual Meeting held in Schenectady.  His photography, "Cranberry Lake Preserve" was selected among dozens of entries submitted by local chapters throughout the state.
Oscar was born in Guatemala and was encouraged to never give up achieving his goals and dreams. He loves photography, birdwatching in the part, going to the gym and delivering food to the elderly through his program.
Tibi Guzmán, Executive Director/CEO, presented Oscar with a certificate and gift card from The Arc New York as recognition of his award.  His aunt, cousin and co-workers were present to share in the celebration.  Congratulations Oscar!
---