Jan 31 2023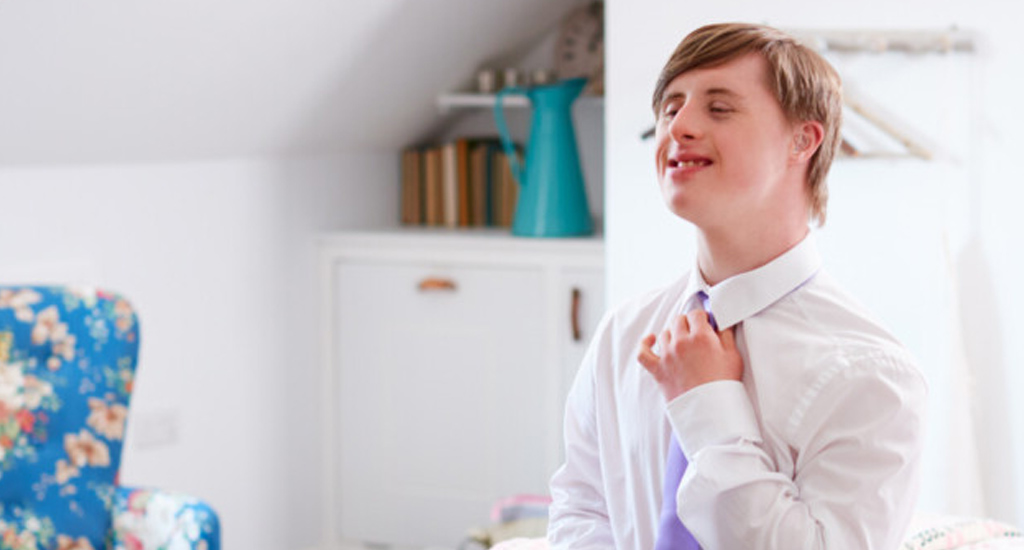 Transition Family Forum: Post-School Planning for Young Adults
The Arc Westchester is happy to announce that on Tuesday, February 28th, our Transition Academy will co-host a free virtual event on the topic of Post-School planning for young adults who are not going to attend college.
The Arc Westchester will be joined by  the Community Support Network (CSN), which serves as an information center for families who have loved ones with developmental disabilities. This event is part of The Arc Westchester's newer initiative, Transition Academy, which brings informational sessions to families and professionals on topics meaningful to transition planning.
This event is free, however registration is required. Please read the flyer below to get all the details: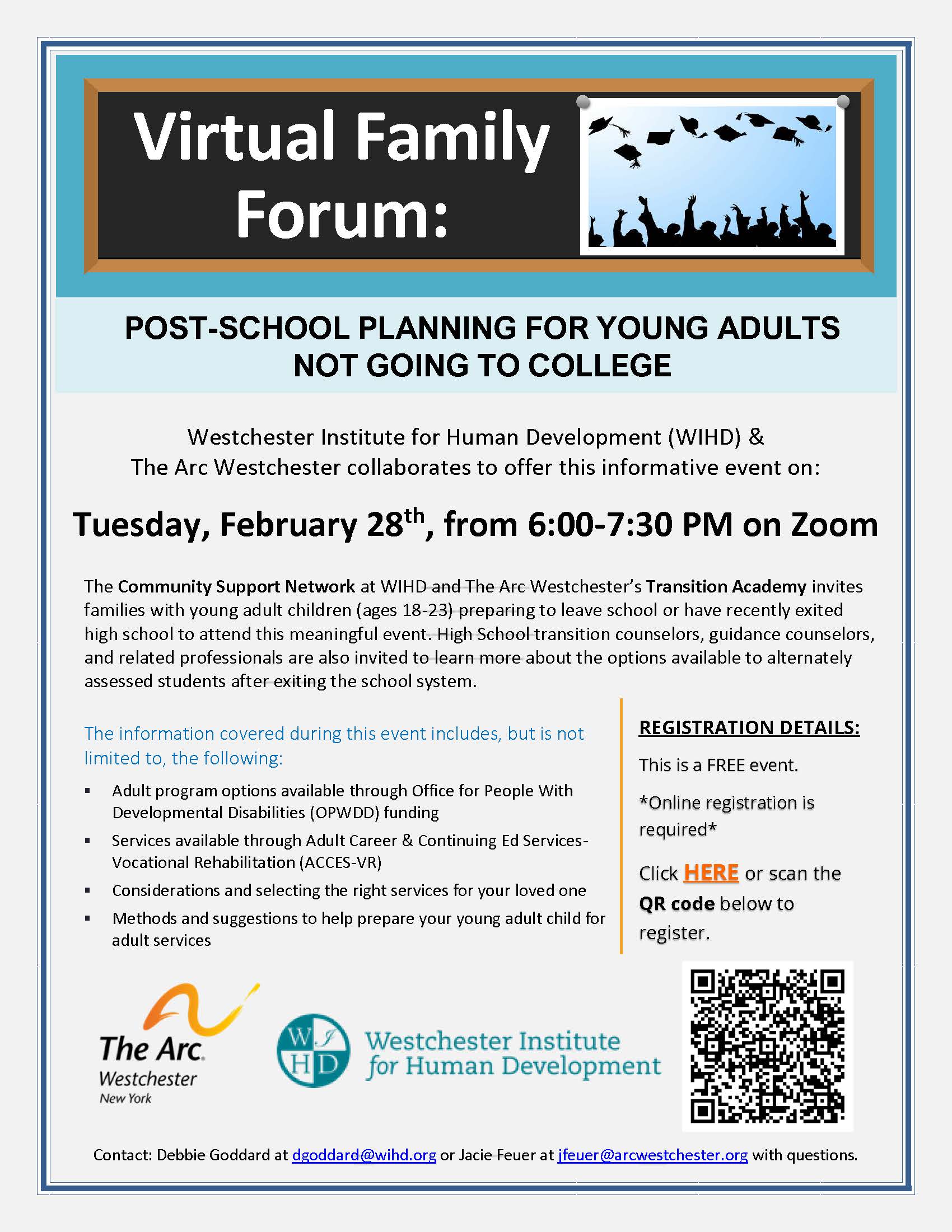 Learn more about The Arc Westchester's Transition Services
The Arc Westchester works with families and high school professionals in Westchester County to provide information about services and programs available after high school. We offer personalized meetings where we discuss goals and support needs. To help chart a smooth transition from high school to adult services we link families and high school professionals to resources and refer candidates to various programs within and outside our agency.
Prep4Success offers young adults preparing to exit the school system or who have finished high school an exciting opportunity to practice, develop and enhance skills for independence.
Project SEARCH is a 10-month internship program targeted at young adults ages 18 to 28 with a goal of competitive employment; which takes place on White Plains on New York-Presbyterian campus.
The Arc Westchester links transition aged families and high school professionals to resources based on need and where they are in the transition planning process.
Learn more about all of the supports and services provided by The Arc Westchester, including early childhood, recreation & respite, and career development, visit our Services page.
If you have any questions about our Transition Academy, or anything else related to the supports we provide, please visit our contact page here!