Apr 2 2019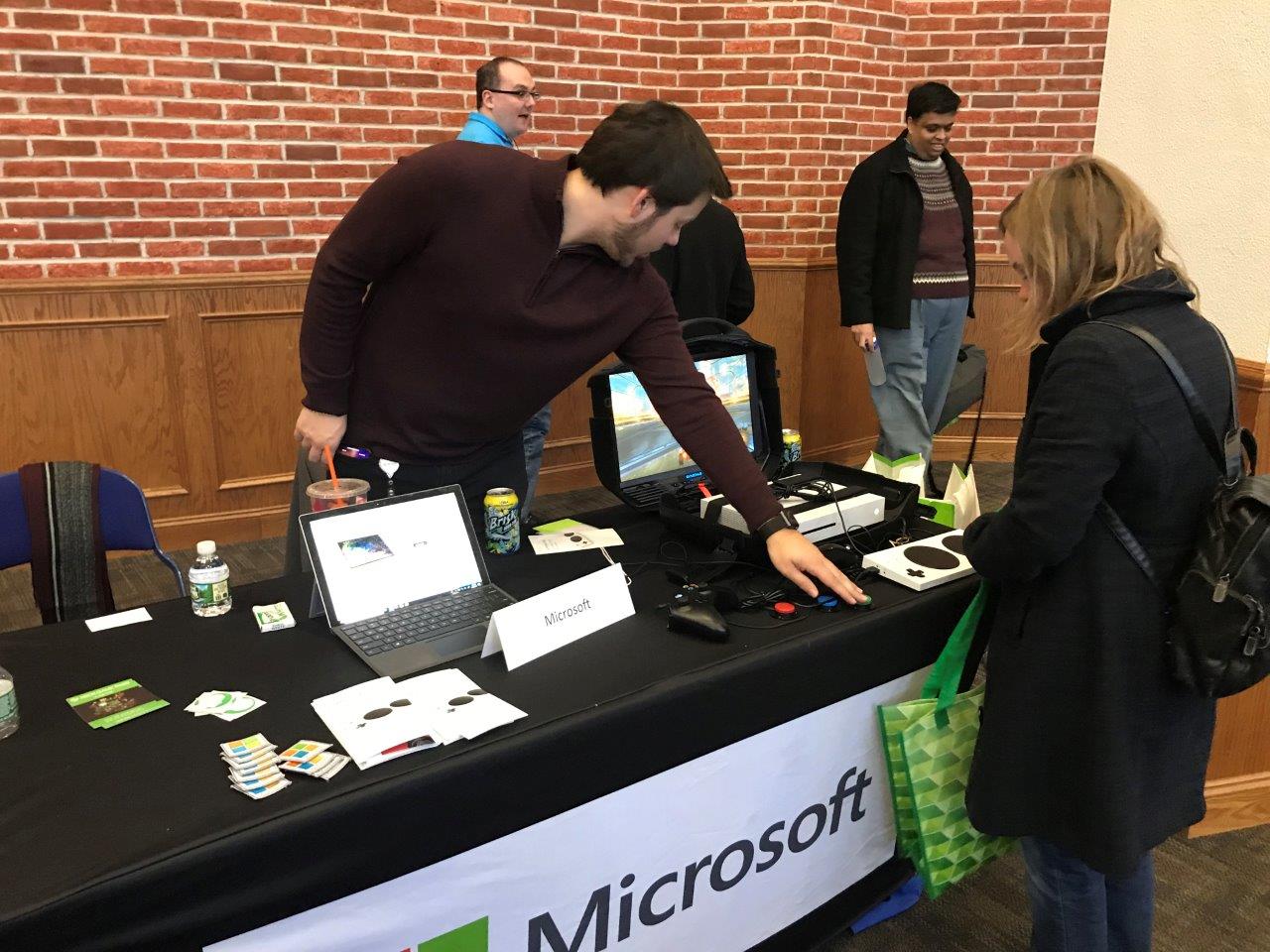 Our 4th Annual Tech Supports
Conference Recap
On Thurs., March 28, more than 150 people attended our fourth annual conference focusing on helping individuals with cognitive disabilities use technology to lead more independent lives.
The Tech Supports for Cognition & Learning Conference gathered together experts in the field of technology, education, learning, clinical supports and direct service supports. Parents, professionals and providers alike participated in a series of interactive and dynamic breakout sessions covering everything from apps, social media and telehealth to tools such as Amazon Alexa, Microsoft Windows and Apple products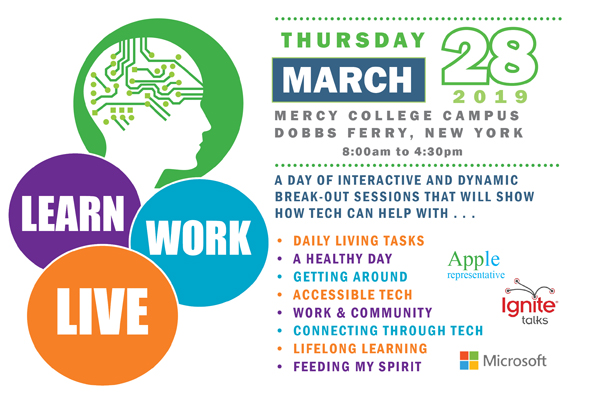 During lunch, Ignite talks, short real-life stories of tech use, captivated the attendees. One of these presentations came from Misa Martin, The Arc Westchester's Tech Ambassador, on how her and the staff at the Ann Manzi Center in Mount Kisco are using assistive technology, iPads, and various software tools for their day programs.
The intent of this conference is to engage and excite a community of thinkers who will continue to build bridges between technology and cognitive supports for people with disabilities. We would like to thank our co-hosts and partners for all of their support in bringing this wonderful event together: Mercy College, AHRC New York City, Westchester Library System, Putnam-Northern Westchester BOCES and Visiting Nurse Service of Westchester (VNS). We also thank our generous event sponsors, Altice Business Solutions and Littman Krooks, LLP for their continued support of our event.
Check out some photos and presentations from the event below. For more information, visit our technology page which offers a wide range of information on how everyday technology can be of benefit to people with cognitive disabilities.
For More information, please visit our contact page. For information regarding presentations shown at the event, please contact Jordan Jankus at JJankus@arcwestchester.org.