Oct 28 2019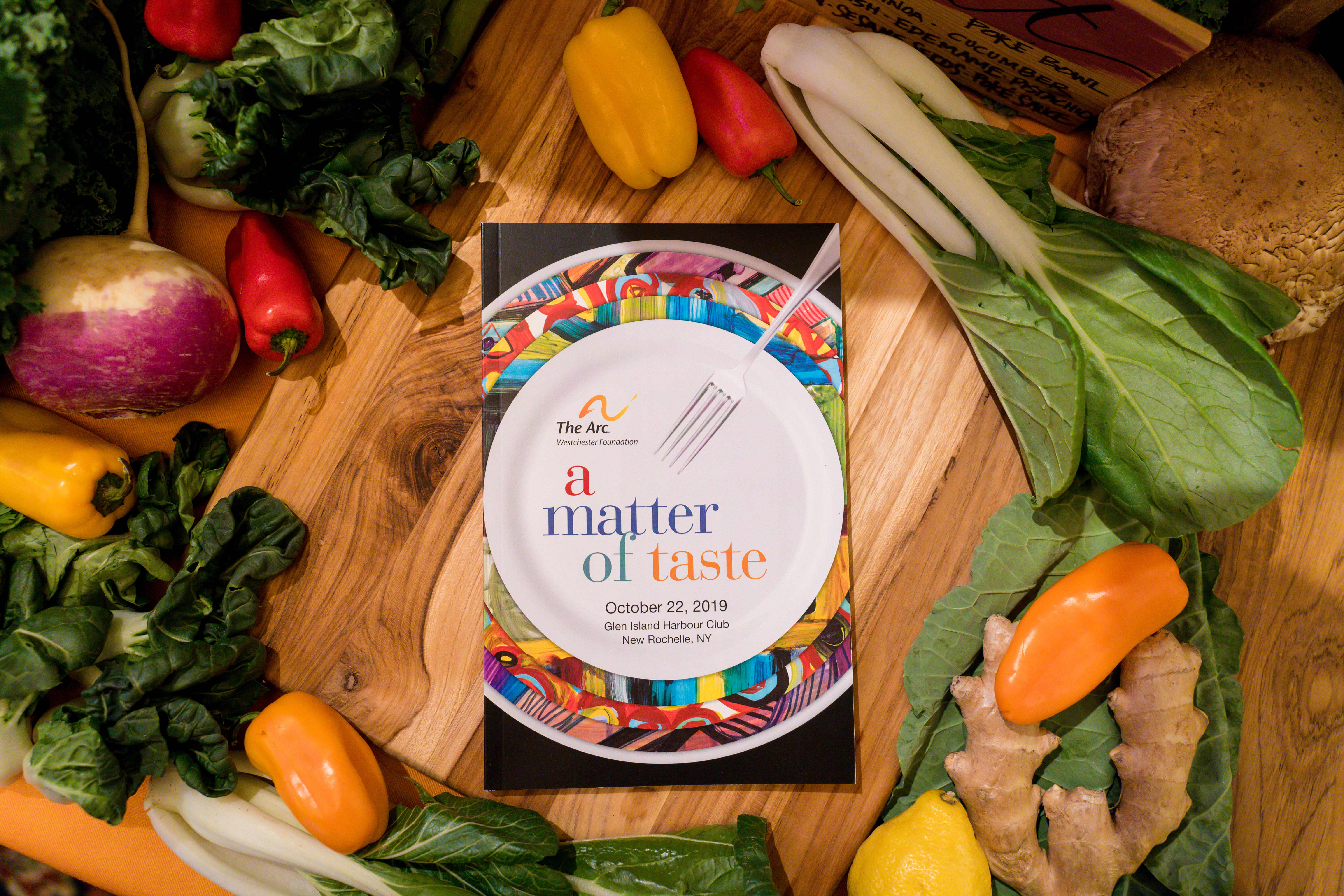 Highlights from our 16th Annual "A Matter of Taste"
On October 22, more than 20 restaurants and beverage partners served up their best offerings at the Glen Island Harbour Club at the 16th Annual "A Matter of Taste," The Arc Westchester Foundation's signature food and wine event.
It was a record-breaking year, with nearly $440,000 raised to support The Arc Westchester's vital programs and services. This year, more than 400 people joined us for this wonderful event, and we are so grateful for their generosity.
This year's "A Matter of Taste" celebrated The Arc Westchester's 70th anniversary of providing innovative programs and supports to individuals with I/DD and their families. During his remarks, Ruedi Laager, president of The Arc Westchester Foundation, honored the founding families who paved the way for the organization to grow and expand throughout its history:
"We stand on the shoulders of giants," he said. "They laid the foundation for everything that we do today, and we would not be able to support 2,000 individuals every day without all the hard work they put forth 70 years ago.
During the event, we were thrilled to bestow two awards of recognition:
Family Partner Award: The Kurzer Family
Over the years, The Kurzer Family has created many points of contact with The Arc Westchester. Diane and Alan, along with his company Tradition Energy, are generous supporters of The Arc Westchester Foundation, and their daughter Stephanie has worked in The Arc Westchester's Children School for many summers. Most importantly, Diane has worked as a registered nurse for the organization's Residential Department for more than 20 years, serving as a liaison between doctors, staff and family, as well as training staff.
"I feel very attached to the residents and staff members of the homes that I work with," she said. "It's important to find something in common with those that we support, whether a love of animals or music, as a way to bond with them. I am proud to work for The Arc Westchester and my family is truly honored by this recognition."
Corporate Partner Award: Daniel Molino, Grassy Sprain Longterm Care, Inc.
Mr. Molino has been actively engaged with the organization for 24 years, with his company providing all of the medications needed for individuals living in The Arc Westchester's residences. Fueled by his passion for his special population, he designed innovative blister packaging for daily medications, creating a system that is convenient, accurate and safe.
"I am humbled by this honor and thrilled to be here tonight on behalf of all of us at Grassy Sprain Longterm Care, Inc.," he said. "My interactions with organizations like The Arc Westchester, who provide care and support for individuals with special needs and their families, is the most rewarding work of my pharmacy career."
Please take a look our latest video: The Arc of a Life, which debuted at this year's A Matter of Taste!
*All photos provided by Eric Vitale Photography* 
Click here for a complete list of food and beverage participants.
About The Arc Westchester

We are the largest organization in Westchester County supporting children, teens and adults with developmental disabilities, including autism, and their families. We provide services throughout the Arc of a Life: early intervention, preschool, school-to-work, employment, residential, guardianship, recreational, advocacy and Wellness Center programs. Your support makes a dramatic difference to the 2,000 individuals who count on us each and every day.