Oct 23 2019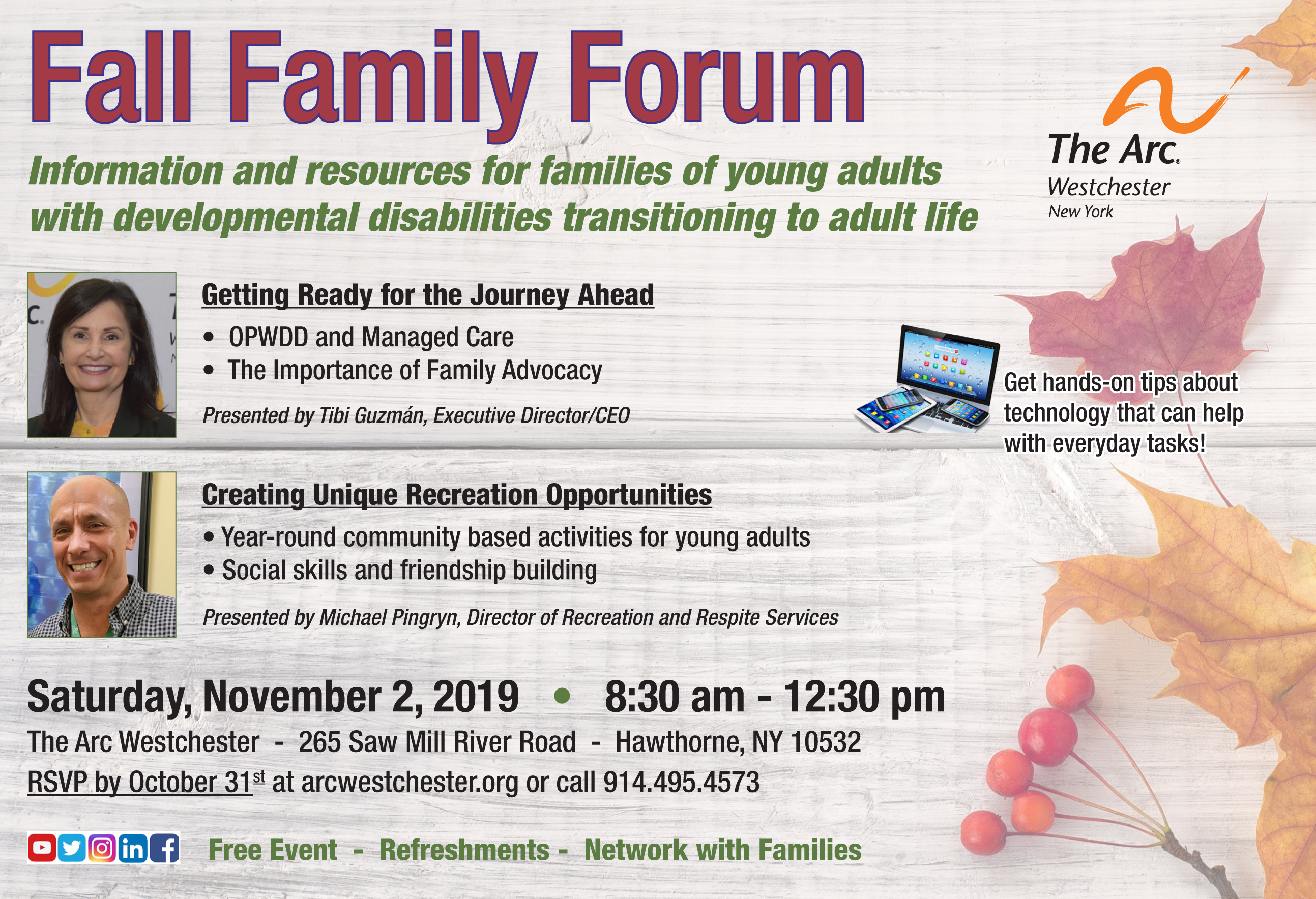 If you are a family of a young adult I/DD who is beginning their transition into adult life? Well our Fall Family Forum is the perfect event for you! Join us Saturday, November 2nd, were we will feature two presentations from 8:30 AM  to 12:30 PM.
We at The Arc Westchester know that the journey ahead can seem overwhelming and confusing at times. At our Fall Family Forum, you will have a chance to learn more about: OPWDD, Managed Care and the importance of Family Advocacy from our Executive Director and CEO Tibi Guzman.
Additionally, you will get a chance to learn about our Recreation efforts from our Director of Recreation and Respite Services Michael Pingryn. Here he will have an opportunity to showcase some of our year-round community based activities and highlight the importance of social skills and friendship building.
If you are interested in this event, please RSVP by October 31st by clicking here or calling us at 914.495.4573