Sep 27 2019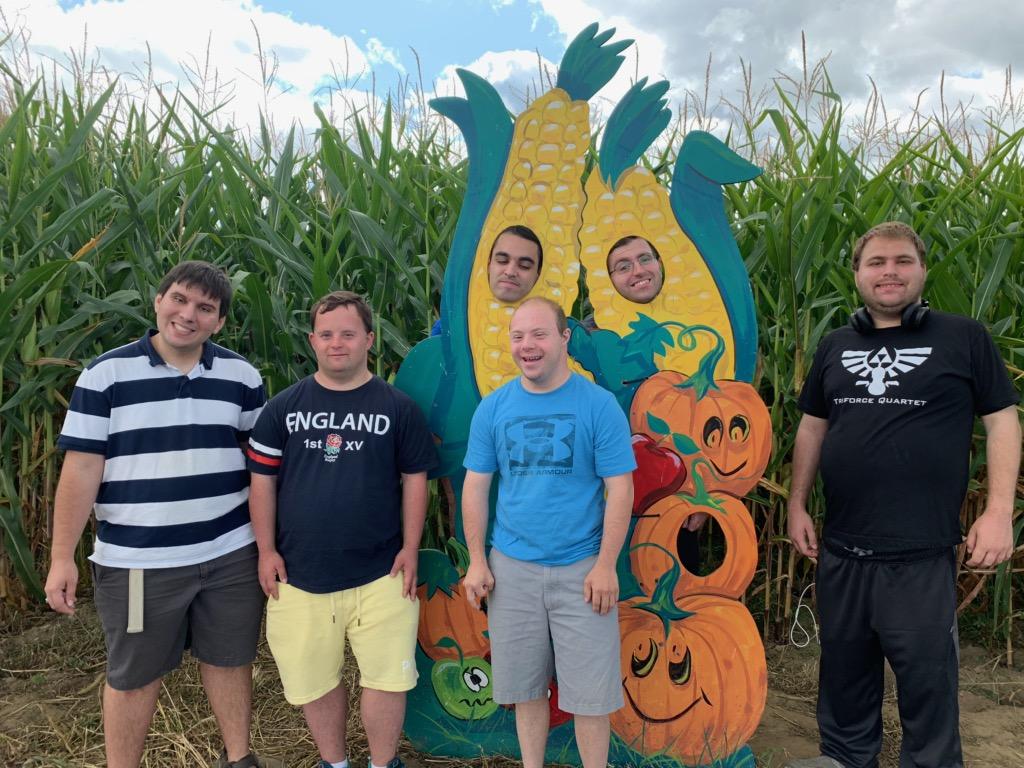 Different Fields – Same Fall Fun!
This past week participants from both our Choices Neighborhood and Recreation & Respite programs had the chance to experience a wide range of exciting and engaging activities. From cornfields in North Salem to the bleachers of the West Point campus, our groups had a opportunity to dive into their community and participate in fun fall activities. Lets be honest, what's more fall than football and pumpkin picking!?
On Tuesday, one of the groups from our Choices Neighborhood Program visited Outhouse Orchards. There, participants had a chance to pick their own pumpkin and apples, and even went through their sizable corn maze!
On Saturday, 25 members of our "Daycation" travel group went up to West Point and watched the Army Black Knights football team defeat Morgan State 52-21.  Before the game, West Point cadets jumped from a helicopter high above the stadium and parachuted onto the field to present the officials with the game ball!  The group had dinner together after the game and had a great day with friends.
If you are interested in learning more about The Arc Westchester's Choices and Residential Services, please visit our Services tab for more information!