Sep 18 2020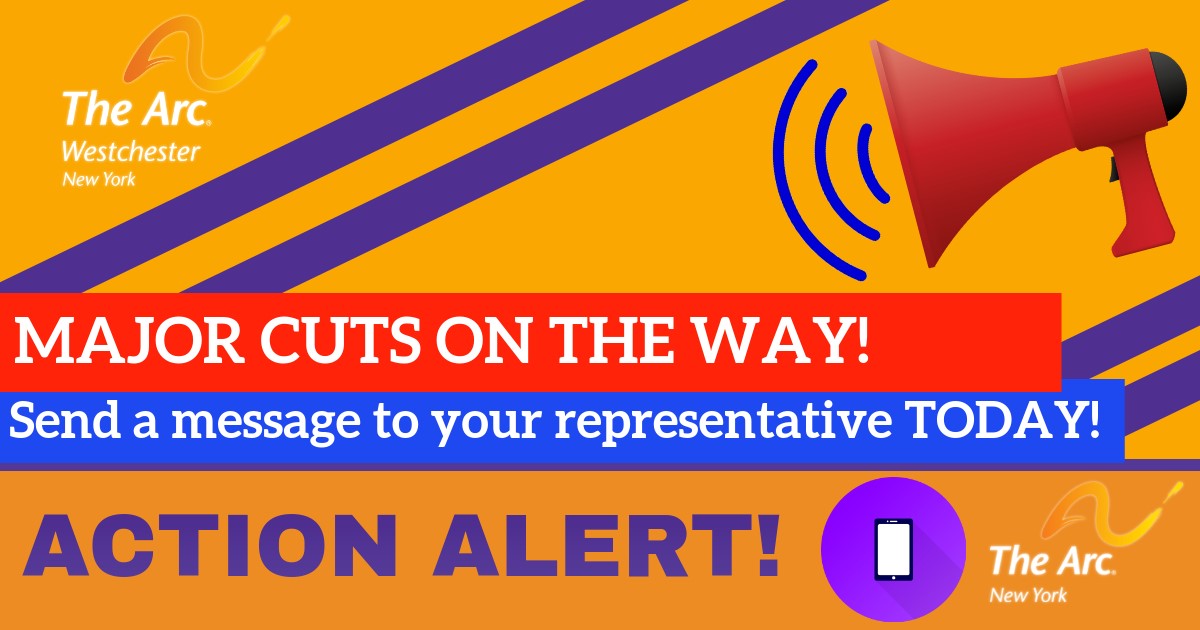 Major Cuts Will Jeopardize Our Homes
On OCTOBER 1, 2020, we will be facing MAJOR CUTS that will reduce payments from The Department of Health and OPWDD by 50% when individuals who live in one of our 45 homes leave to spend time with family or are admitted to a hospital for medical care.  This reduction of funds to The Arc Westchester and other providers is unfair and threatens to devastate the fiscal stability of our residential program.
Our residences do not operate like hospitals or rehabilitation centers.  They are homes just like yours and mine. We do not "replace beds" like a hotel when someone goes home for the holidays or extended stays elsewhere. Our families need to feel confident that when their loved one goes home for a visit, it will not have a serious financial impact on the services they rely on.
This has been a very difficult year for everyone and this is making it even harder on all of us.  I ask that you contact your representative today using the simple link below.  Our concerns must be heard before it is too late.
Please reach out to your representative TODAY!
Click here to send a message using a simple online form:
If you wish to contact them directly: