Jan 8 2022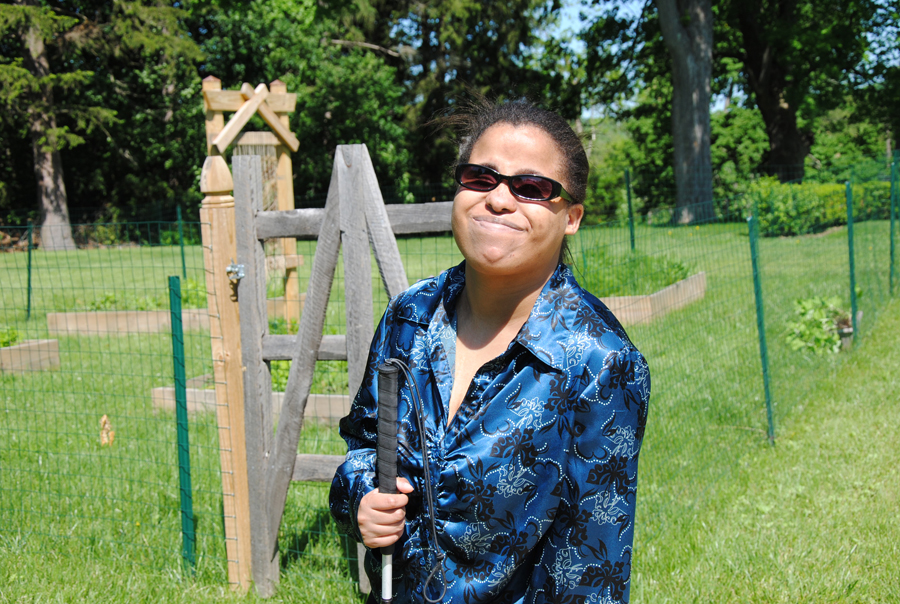 Crystal Hudson turned a volunteer opportunity through The Arc Westchester's Pre-Vocational program in Mount Kisco into a job that continues to bring her happiness.
She began as a volunteer sorting and hanging clothing at Goodwill Industries in Croton-on-Hudson turned into a meaningful employment opportunity for Crystal. Proving that her developmental disability – and blindness – were barriers that she could overcome, Crystal quickly took on more responsibilities at Goodwill, tackling pricing, organizing and administrative tasks.
The assistant manager commended her, noting, "Crystal is always willing to learn something new and help anyone who needs it." Her colleagues love her positive attitude and how she brightens their day.
Currently Crystal is employed at the Stop & Shop in Mount Kisco.  She was so enthusiastic about getting back to work after being home for so long during COVID-19.  She is motivated and always so eager to learn. She takes on new challenges, even when they are difficult.  She picked-up the task of bagging groceries pretty quicky and was open to the techniques and strategies our coaches gave her.
She had to learn her way around the store using her walking cane, so the staff assisted her in finding the best route and worked with her until she could do it on her own. This was not easy considering the size of the store and all the customers she would encounter. Within a couple of weeks, she was doing it on her own by counting aisles with her cane and counting her steps. She also had to learn to clock in and get to her station as well. She is just amazing.
Crystal is so good at her job at Stop & Shop that when they hired another one of our individuals, she helped teach him the ropes.  She is very polite to customers and her interactions with co-workers has made her popular and appreciated at work. She is one of our shining stars.
For Crystal, the benefits of employment are far-reaching. She's a happier and more confident woman who is actively contributing to her community. Her work ethic is admirable.
"I'm proud that I came a long way from when I first came to The Arc Westchester and I'm still going. I'm growing as I'm going, and I'm proud of myself," Crystal said.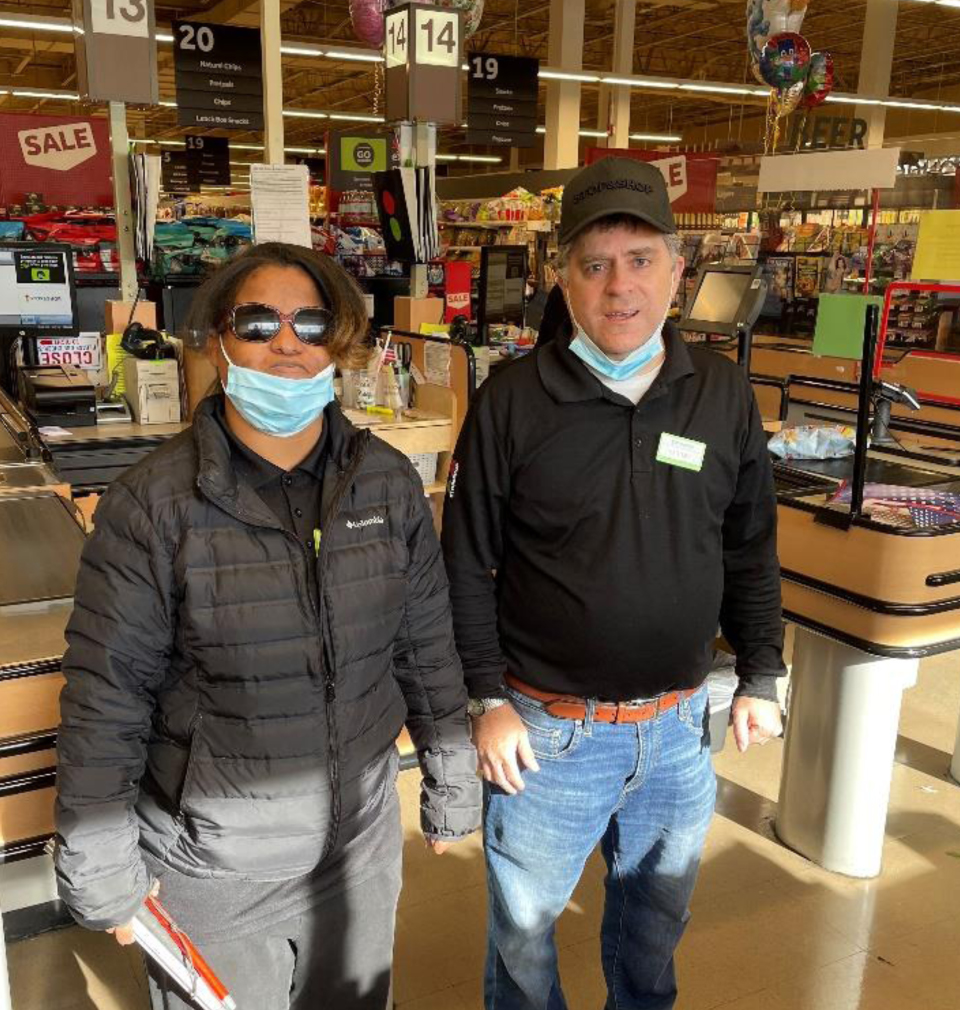 Crystal was honored in 2016 with the Anthony Cannata Memorial Employee Award as a testament to her work ethic and success.