Mar 8 2021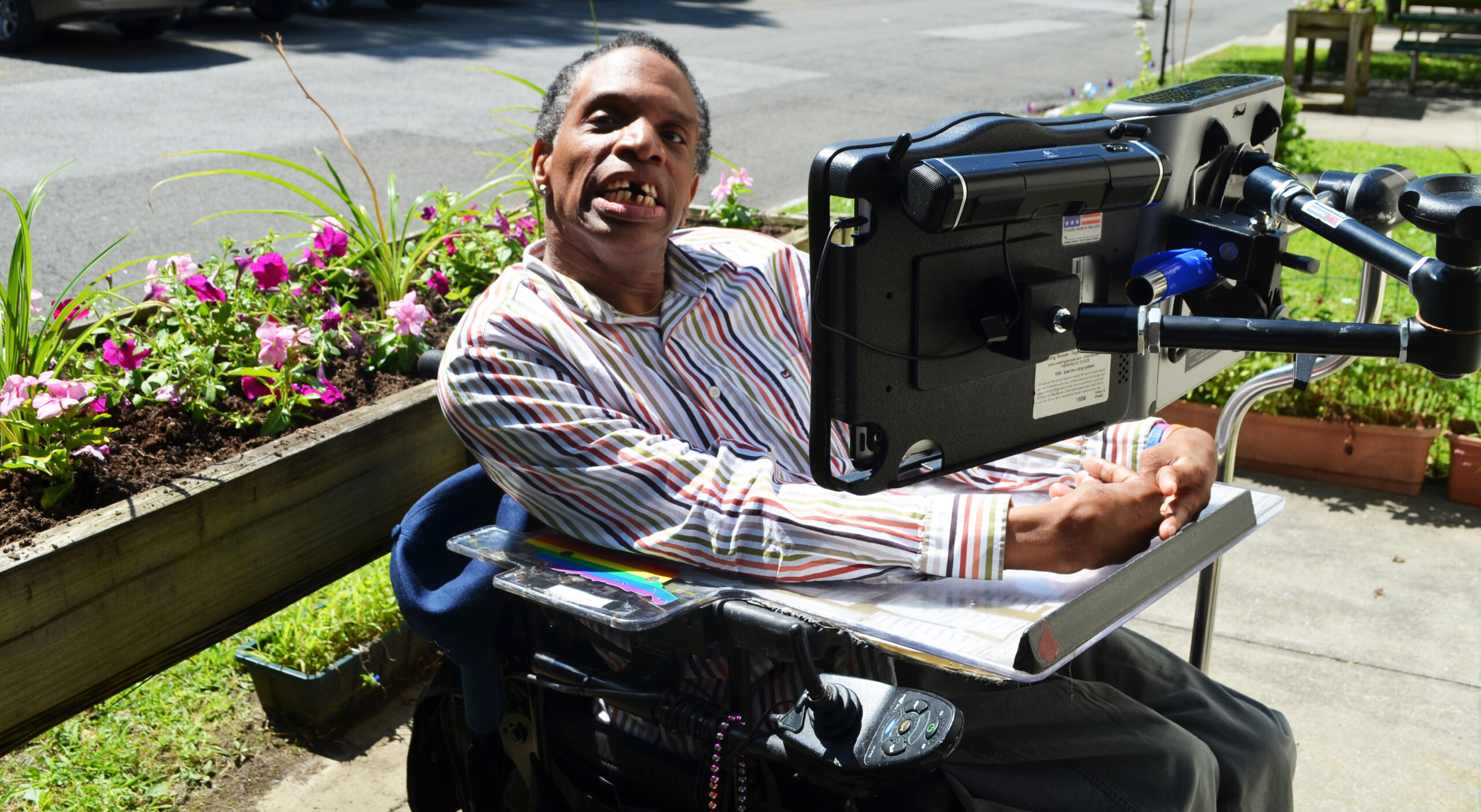 Meet Bob Smith
One inspiring individual that we have supported  has been Bob Smith. Born with cerebral palsy and unable to speak, walk or care for himself, Bob was abandoned at an institution when he was 5 years old, an institution where he was often neglected because he could not make his most basic needs known.
At the age of 22, Bob's world changed completely when he moved into one of our group homes. Placed in a caring and life-affirming environment with staff committed to his wellbeing, Bob's creative spirit and thirst for self-expression were uncovered and nurtured. It was an Arc Westchester speech therapist who discovered that Bob had taught himself to read, and in fact was composing poetry. A manual communication board was designed for him and the results – emotional reflections that get to the core of what it is to be human – are simply astounding.
What is Strength?
Am I strong if I can lift
a car in one hand,
but cannot wipe a tear from a friend's eye?
Does my strength begin with muscle,
or does it start with my soul?
Only when I begin to overcome
my weakness instead of other people,
will I truly be strong.
—Bob Smith♥
Meet the Poet with Cerebral Palsy