Nov 8 2023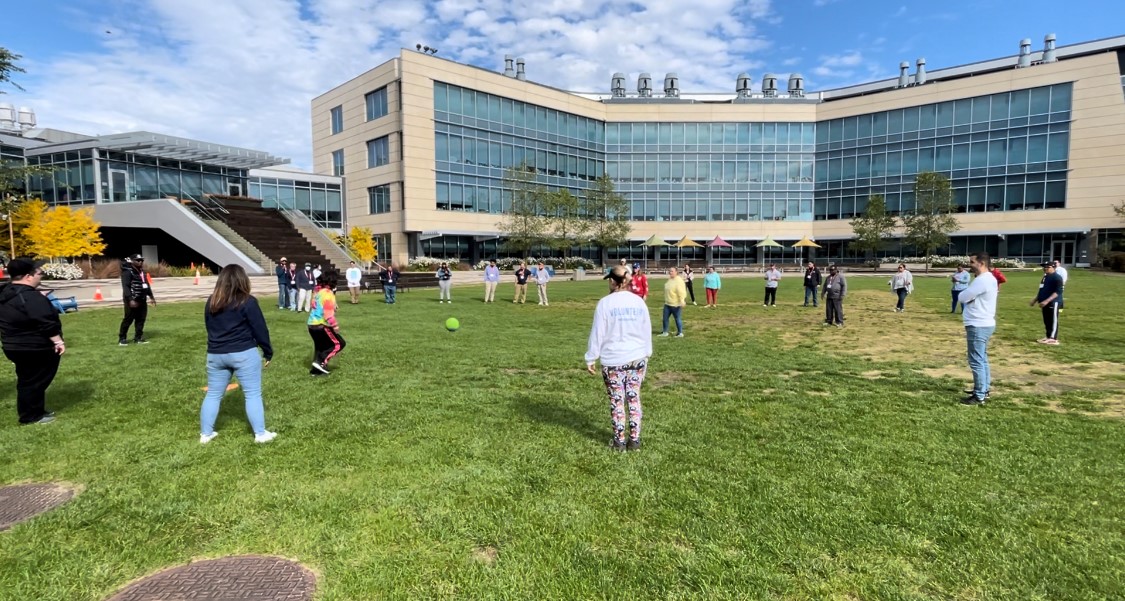 A Heartwarming Bond Between Regeneron and The Arc Westchester
At The Arc Westchester, we believe that community connections can spark transformation, and our partnership with Regeneron embodies this philosophy. Regeneron is a leading biotechnology company that invents, develops, and commercializes life-transforming medicines for people with serious diseases. They also are one of our flagship employers with over nine people with developmental disabilities working at their Tarrytown campus.
With a firm commitment to making a difference, Regeneron annually hosts the Regeneron Day for Doing Good, an event that unites their staff with local nonprofits. Their global impact is evidenced by their participation in volunteer projects with over 200 nonprofits and organizations, across the country and internationally.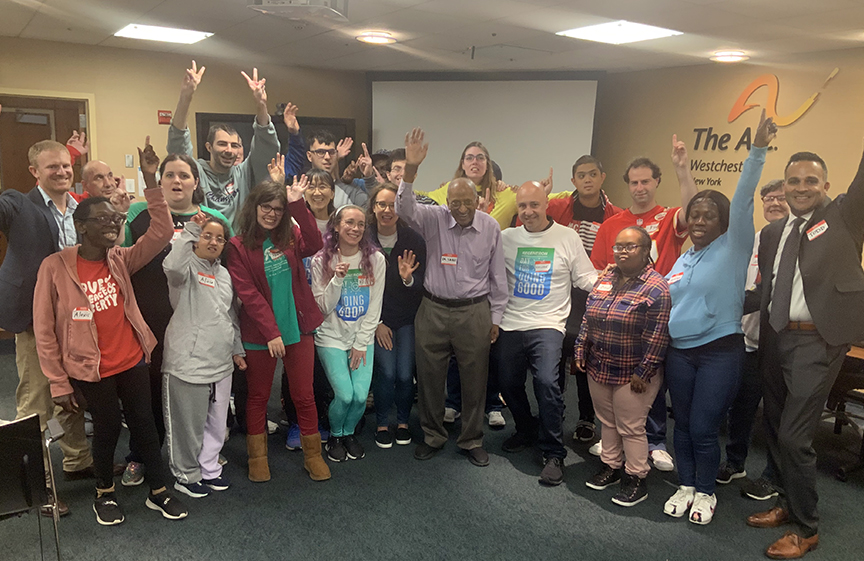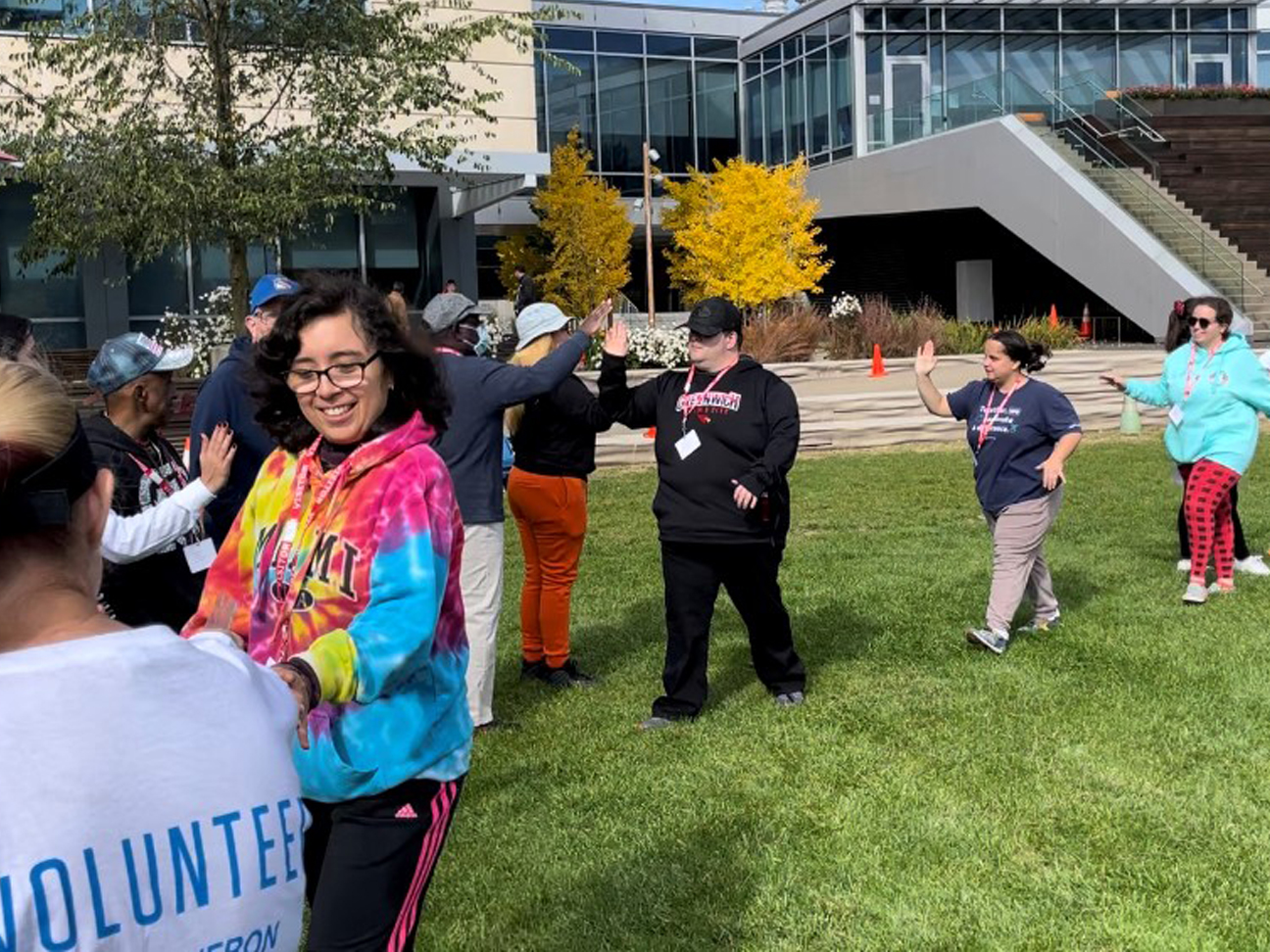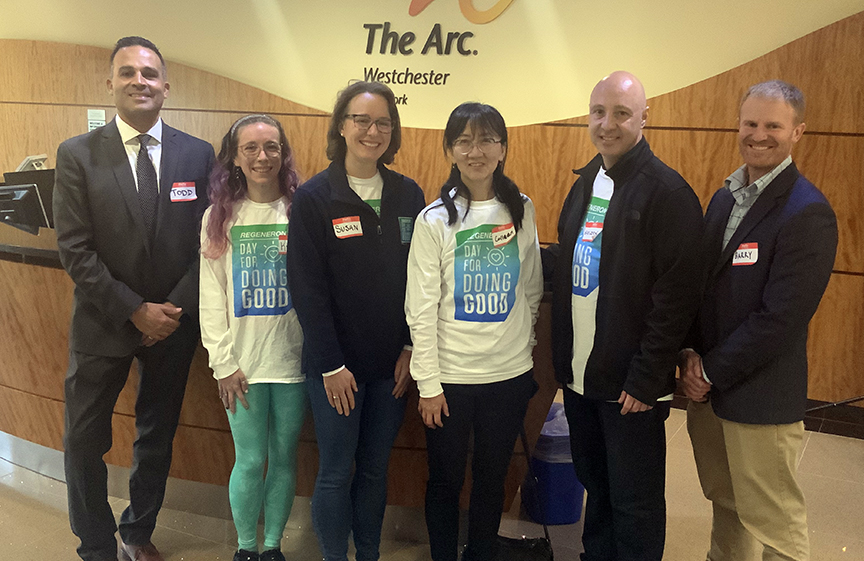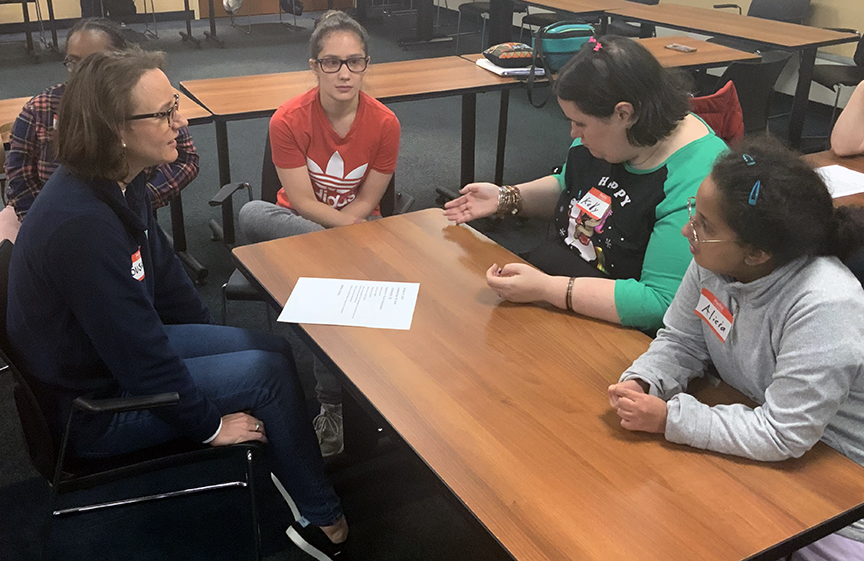 As a proud member of their network, The Arc Westchester recently enjoyed a memorable day at the Regeneron headquarters in Tarrytown, where several of our day services program attendees engaged in a game of kickball alongside the enthusiastic Regeneron team. The crisp fall sky served as the perfect backdrop, infusing the day with an extra layer of joy and camaraderie.
In addition, four members of the Regeneron team devoted a morning at our headquarters in Hawthorne, spending quality time with another group of our day services participants. Laughter filled the air as they all participated in a laughter yoga session. The staff shared information about their groundbreaking work and provided an insightful tutorial on Regeneron's innovative contributions. They held breakout sessions, where they discussed in small groups life-changing medicines, including the groundbreaking solutions in response to COVID-19.
Our heartfelt gratitude extends to the Regeneron team for their invaluable contribution to this inspiring day of learning, laughter, and shared experiences. This meaningful partnership underscores the profound impact that collaborative efforts can have on building a stronger, more connected community.