Jun 28 2021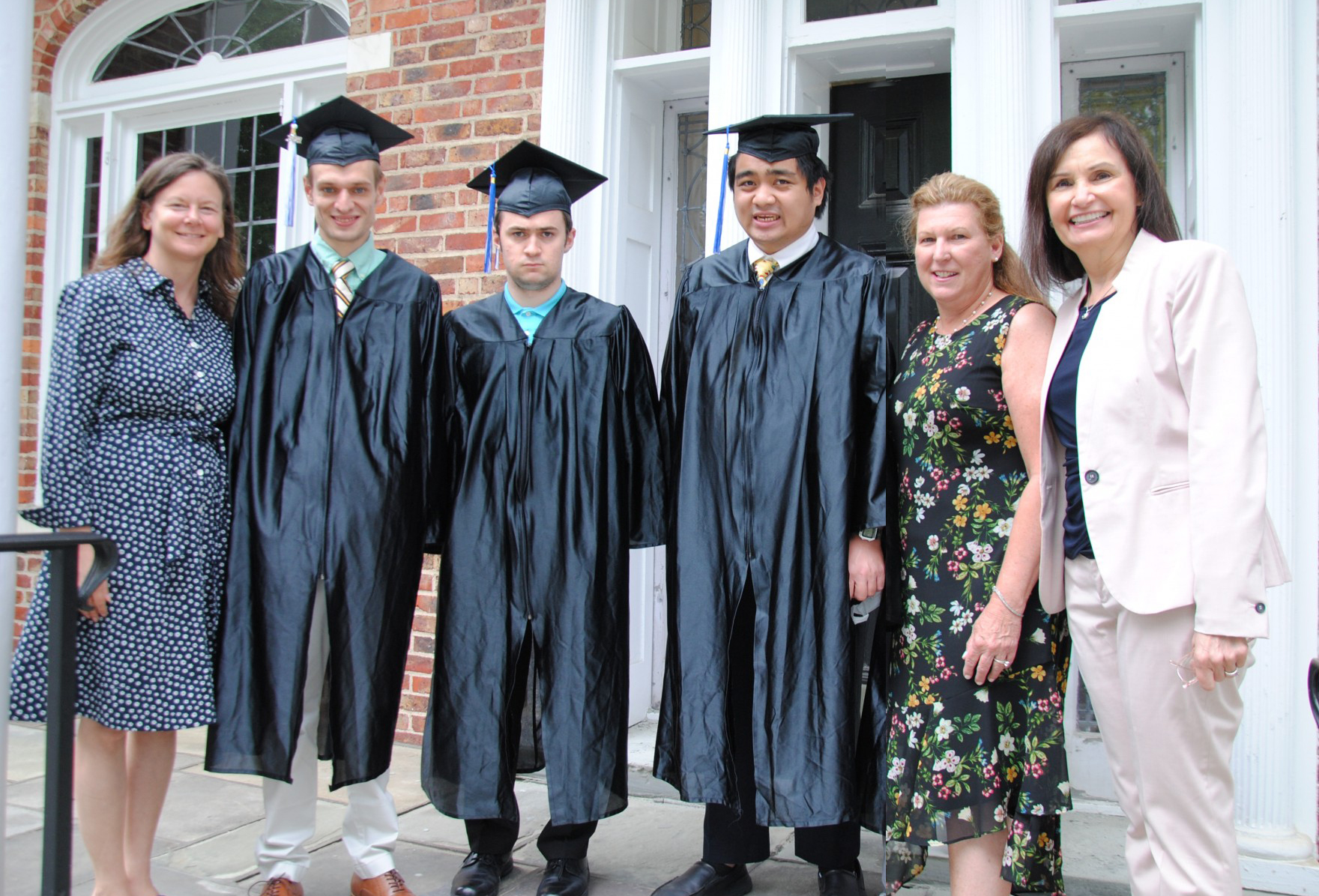 Project SEARCH Autism Enhancement Graduation 2021!
On June 22nd, four participants of our Project SEARCH Autism Enhancement program graduated from their internship positions, celebrating their achievement with parents and loved ones in a small ceremony at the NewYork-Presbyterian Westchester Behavioral Health Center in White Plains.
Project SEARCH Autism Enhancement (PS-AE) is a ten month internship program for young adults with Autism Spectrum Disorder. It was created by NEXT for AUTISM in partnership with The Arc Westchester, NewYork-Presbyterian Behavioral Health Center, and The Center for Autism and the Developing Brain (CADB) and is supported by the Office for People with Developmental Disabilities (OPWDD). PS-AE offers a total immersion in the workplace, facilitating the teaching and learning process, as well as the acquisition of employability and marketable work skills.
Guest speakers included Dr. Philip Wilner, Senior VP and COO, NewYork-Presbyterian Westchester Behavioral Health Center, Robert Guidotti, Principal, Law Firm of Jackson Lewis P.C. and PS-AE Business Advisory Council Member, and Tibisay Guzman, Executive Director and CEO, The Arc Westchester. Each spoke to the passion and hard work displayed by the four graduates, making a point to note that this year's cohort persevered through an unprecedented year as they were one of the first to be able to return to an in-person internship experience since the COVID-19 Pandemic began.
The four young men would then go on to share about their individual internships, what they learned from each unique experience, and their goals for what they would like to accomplish in the future. In addition, they thanked their staff, internship supervisors, and families for supporting them during this journey. Afterwards, The Arc Westchester's PS-AE Coordinator Nancy Fraher, and Director of Career Development and Support, Shari Lewitt, presented each graduate with certificates to officially recognize their completion of the program.
Following the graduation ceremony, graduates and family took the opportunity to take some photos outside. View some of the highlights below!