Feb 10 2020
Our volunteers are "sew" excited about art!
The Arc Westchester was recently asked to be part of ArtsWestchester's latest project. The organization commissioned New York State textile artist Amanda Browder to create a monumental work of participatory public art with help from local residents – a quilt-like textile sculpture called "Metropolis Sunrise." This spring, rich colors will sweep along the brick façade of ArtsWestchetser's nine-story neoclassical building in White Plains.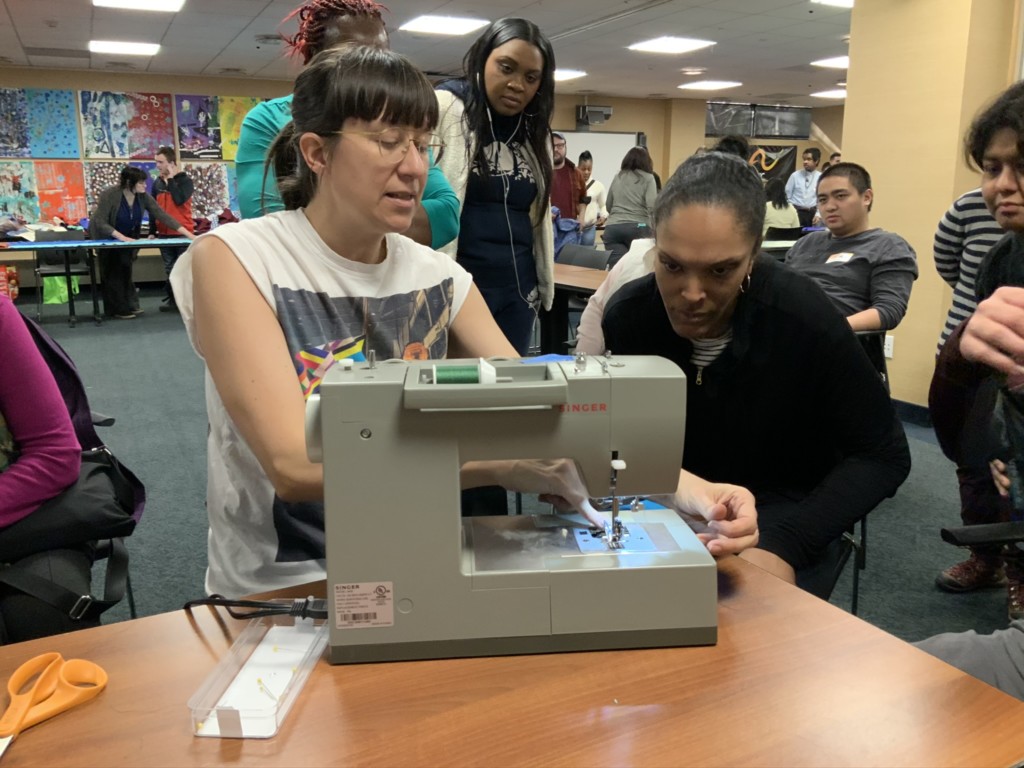 On January 30-31, The Arc Westchester participated in Public Sewing Days, where Browder guided our individuals and volunteers in sorting, arranging, pinning and sewing on monochromatic stripes or shapes for the larger design. Participants of all skill levels felt welcome and comfortable in trying these creative tasks, whether pinning, sewing or coordinating, and a great time was had by all.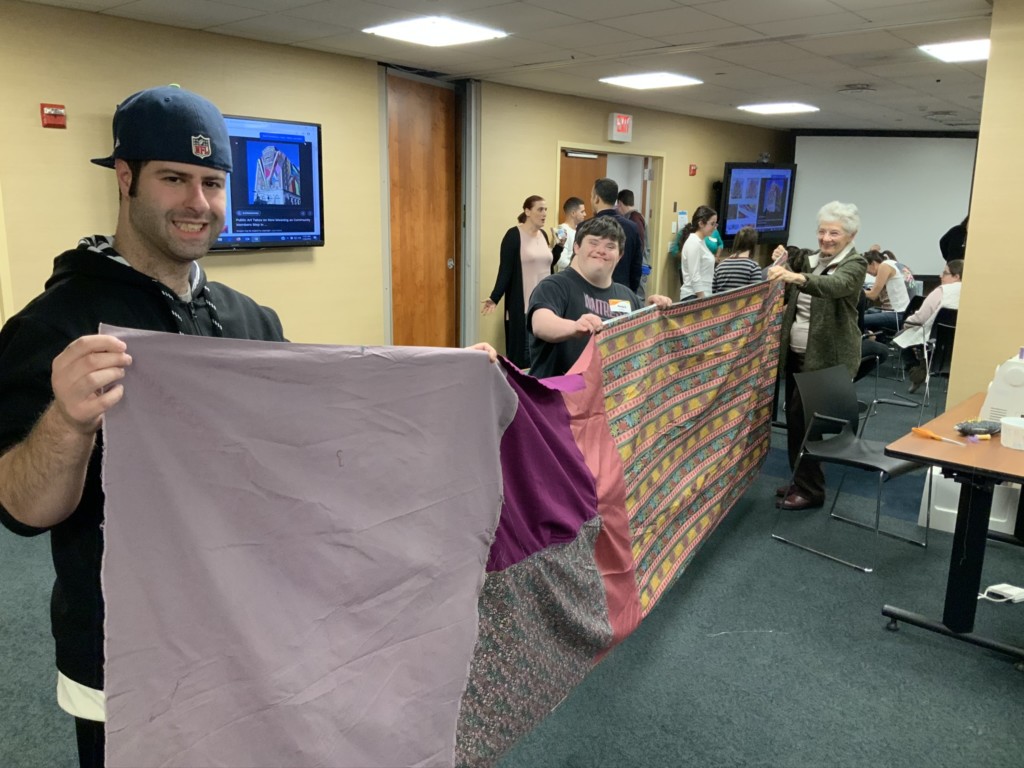 "I would like to thank Aaron Paige from ArtsWestchester and Amanda Browder for this wonderful collaboration," said Todd Bazzini, The Arc Westchester's Director of Volunteer Services and Fund Development. "We had 50 volunteers who were guided on a very unique, two-day sewing adventure. It was so successful: people from the community have expressed an interest in becoming part of our volunteer program after their experience and our individuals want learn more about the craft of sewing as a result of the project!"
!"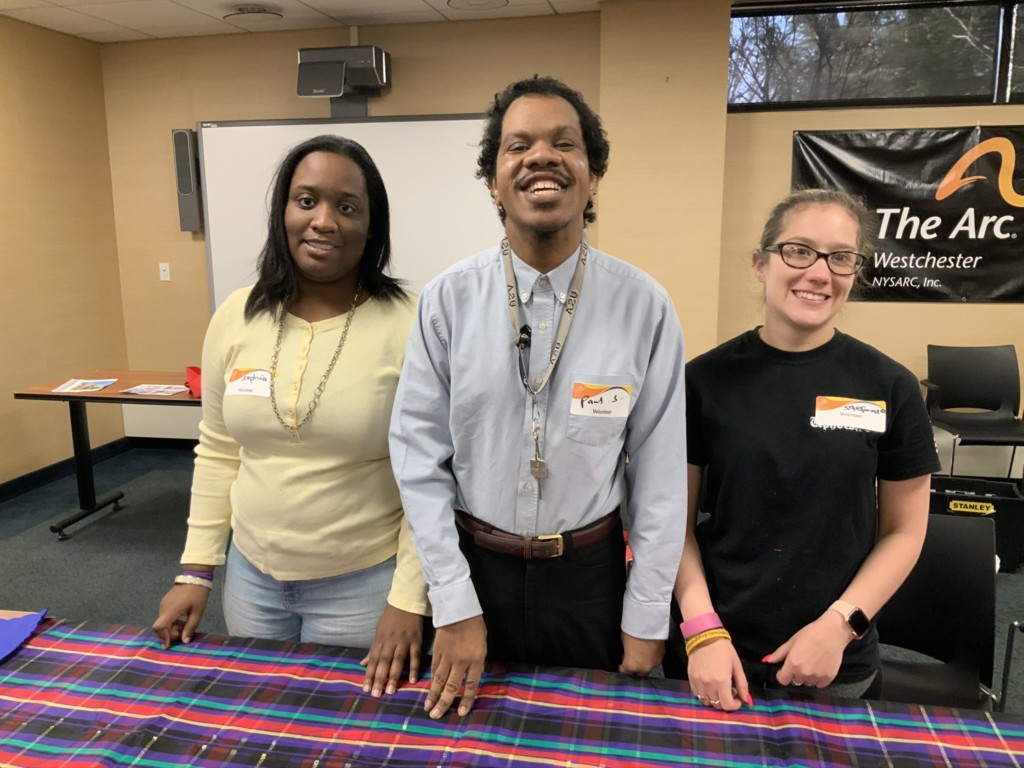 The fabric-sculpture will be will be on display for six to eight weeks, beginning May 2020. The public work will be accompanied by an exhibition in our gallery that spotlights the community's participation in the project. We can't wait to see it!
For more information on our volunteer program, visit https://arcwestchester.org/get-involved/volunteer/.