Dec 19 2018

Nonprofits Powering Nonprofits: The Arc Westchester Gives Back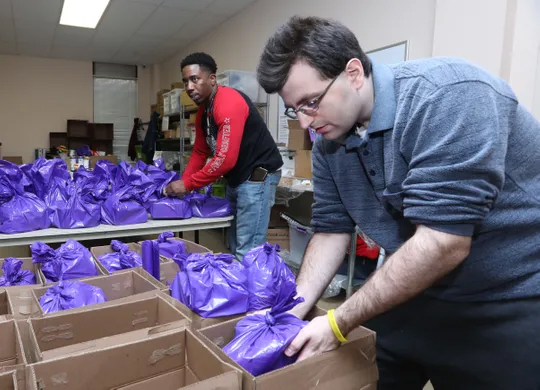 There have been so many moments in 2018 that we can look back on and smile about. However, one of the things we are most proud of is the dedication of our individuals in helping other nonprofits throughout our community. In 2018, our volunteers donated almost 65,000 hours and we anticipate that number to rise in 2019.
In honor of the spirit of giving, here are just a few of the amazing nonprofit organizations that our Day Habilitation and Choices Neighborhood Program participants volunteered with throughout the year.
Feeding Westchester
The Arc Westchester began volunteering with Feeding Westchester's BackPack program in the fall of 2015 to provide nearly 60,000 "BackPacks" of child-friendly meals to elementary school children who need it most.
When we started our partnership, approximately 36 of our individuals delivered to nine school locations throughout the county. Currently, nearly 120 Arc Westchester volunteers pick up and deliver BackPacks to 19 school locations twice a month. These deliveries total more than 2,600 BackPacks delivered to more than 1,300 children in need every month. Our volunteer hours fully support the program for the entire year.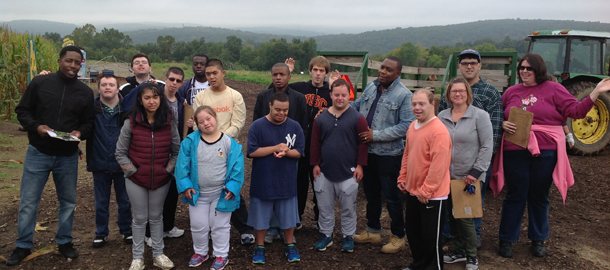 Boys & Girls Club of Northern Westchester
Over 500 kids come through the Mount Kisco center's door each day to learn, explore, grow, play, eat and be great! Our volunteers help the Boys & Girls Club team set up arts and crafts projects for students as well as clean toys.
Ronald McDonald House of the Greater Hudson Valley
The Ronald McDonald House of the Greater Hudson Valley gives families with critically ill and traumatically injured children the gift of togetherness and keeps them close to the care and resources they need. The Arc Westchester helps support the House's Pull Tab Collection Program. Our volunteers bring collected pull tabs from aluminum cans from the House to a local recycling center where they are melted down and exchanged for money. The funds generated from recycling these aluminum gems help offset the House's expenses. By bringing the pull tabs to the recycling center for the House, we allow the staff to focus their efforts on helping families.
County Harvest
County Harvest is an all-volunteer organization that has rescued more than 4.5 million pounds of food since its inception. Every day, volunteers gather healthy, unsold food from dozens of top supermarkets, leading restaurants and other venues, and immediately transport it to local soup kitchens, food pantries and homeless shelters to make a difference in people's lives. All of our Day Hab locations, as well as the Choices Neighborhood Program, go out on a regular basis to gather food from vendors throughout the County.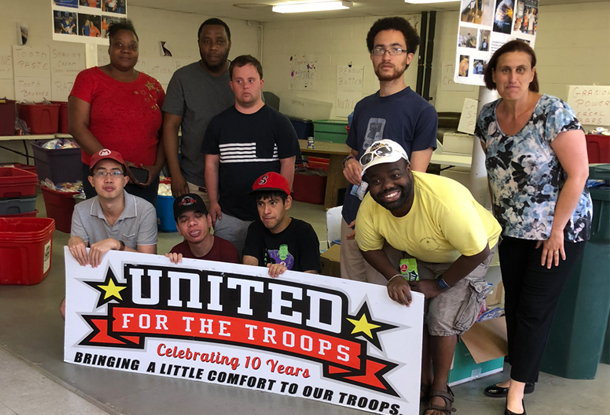 DOROT
Since 2004, DOROT's Westchester programs have effectively combated social isolation among older adults in the county with food deliveries, weekly volunteer visits, intergenerational Shabbat celebrations, youth programs, and teleconference classes and support groups. Our volunteers help the organization with all of their flyer distributions. We sort all of the collateral and deliver it to locations throughout the County, such as libraries and senior centers.
AFYA
For 10 years, AFYA has rescued over 2000 metric tons of usable medical supplies (worth over $26 million) and delivered these life-saving supplies, equipment and humanitarian goods to those in need around the world. Our volunteers sort and pack these medical supplies that are so needed in areas throughout the world.