Jan 27 2020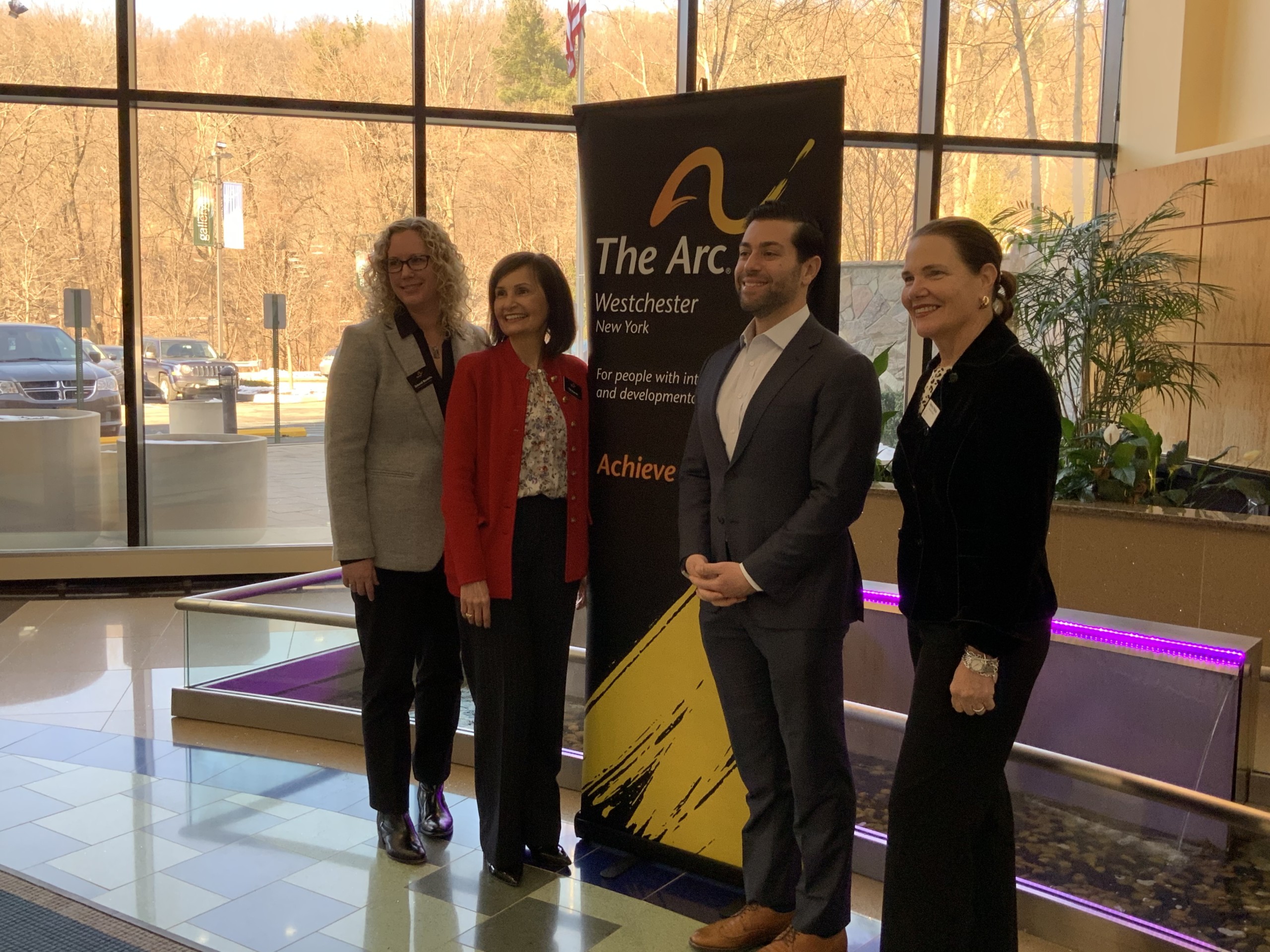 Congressional Candidate visits The Arc Westchester
This past Friday, Democratic Congressional Candidate Adam Schleifer paid a visit to The Arc Westchester's headquarters in Hawthorne where he met with  Executive Director Tibi Guzman, Foundation Executive Director Nancy Patota, and Senior Assistant Executive Director Deborah Mondello.
A key component of Mr. Scheifer's platform is to promote social justice and cultivate an inclusive world for those with developmental disabilities, with last Friday providing a great opportunity for all to discuss the various challenges facing our community at the federal, state, and local level. These issues are ones that Mr. Scheifer knows very well, as he sees these challenges first hand with his own brother's disability.
In addition, Mr. Scheifer also had the chance to meet just some of the over 2,000 individuals we support every day.
"We thank Mr. Scheifer for taking the time to visit us, and wish him luck in his candidacy. We also welcome all candidates who wish to become more engaged with our community to come and visit us as well," said Tibi Guzman.
---
The Arc Westchester is a nonpartisan organization and does not endorse any candidate or party for state, local or other elections.