Speak Up For Your Rights!

People with intellectual and developmental disabilities (I/DD) and their supporters need to be involved in every decision that affects their lives, from participating in their Life Plan Meetings to speaking up for policies and government reforms. The #bFair2DirectCare Campaign is a good example of joint advocacy on policy reform, with many people coming together and making sure that direct support professionals receive a living wage at The Arc Westchester and across New York State.
Whatever their individual ability to communicate, The Arc Westchester embraces the philosophy of "nothing about us with us" and is dedicated to involving and listening to the people we help support each day. We are intent on helping people learn about their rights and provide them with the freedom to speak up and advocate for themselves.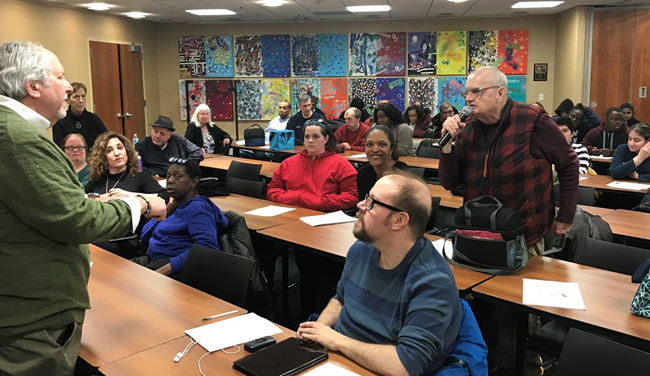 Self-advocacy is one of the most important ways to ensure that people with intellectual disabilities have choices in their services and direct their own lives.  We hold regular self-advocacy meetings at our sites throughout Westchester. It is important that each person we support understands their human rights and the responsibilities that go with them.  Our hope is that these meetings will help to strengthen and further build the self-advocacy movement at The Arc Westchester, with more self-advocates stepping forward to lend their voices to directing the future of our agency.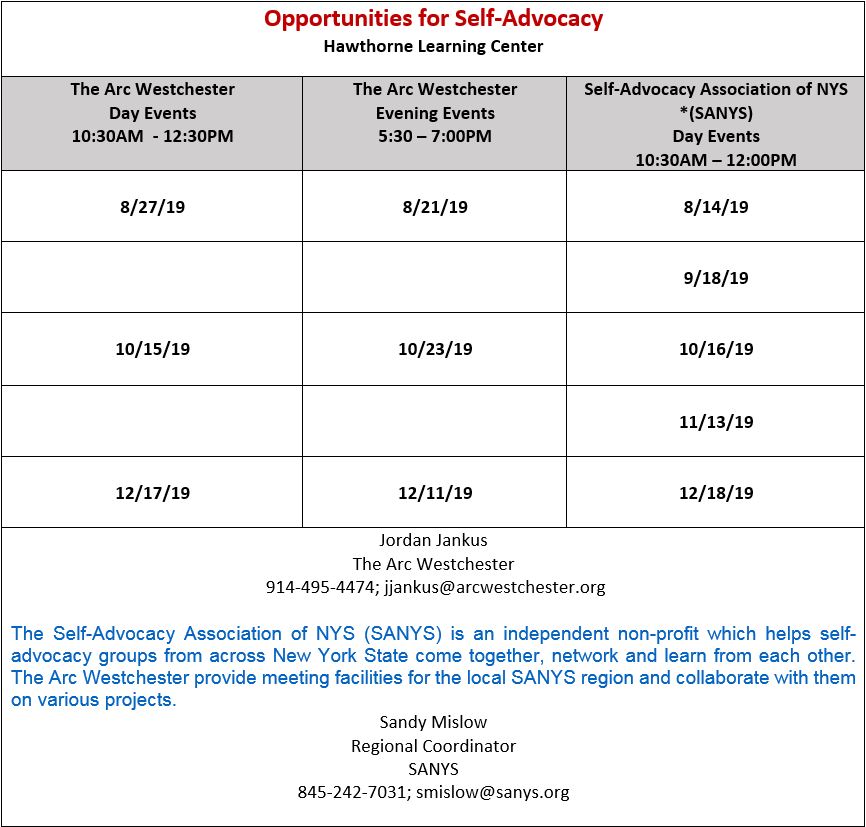 For notes from our latest Self Advocacy meeting, click here: June 2019
Suzette Burgher