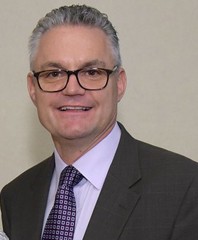 As an entrepreneur, Ruedi Laager formed Lukada International LLC in 2002 before acquiring a medical nutrition company manufacturing shaped purees geared at people with swallowing disabilities in the hospital and nursing home market. He then sold the company to the Hormel Corporation several years later. Today Lukada LLC is engaged with non-profit organization management and the retail sector. Previously Ruedi held a variety of executive positions in the hotel and hospitality industry working with Swissotel, Regent Hotels, the Relais and Chateaux Hotel Group and later The Hospitality Group International. He earned a Bachelor of Science degree in hotel management from the Hotel School in Lausanne, Switzerland.
In addition, in 2007, Ruedi and his wife, Alix, launched a project to assist the Kingdom of Bhutan to introduce education for children with disabilities into their school system. Subsequently, they founded and currently lead the US Special Education Advisory Committee to Bhutan which provides technical support and advice under the umbrella of The Bhutan Foundation in Washington DC. Ruedi is also very active on several non-profit boards addressing pressing issues for minorities around the globe
Ruedi and his wife Alix live with their 3 children in Larchmont. One of their twin sons was born with Down syndrome. As a family, they enjoy to travel and to explore the outdoors.