Join us at A Matter of Taste!
The Arc Westchester Foundation invites you to a delicious, lively and meaningful evening in support of children and adults with autism and other developmental disabilities.
Diane Kurzer & The Kurzer Family
2019 Family Partner Award
For over 20 years, Diane Kurzer, a nurse for The Arc Westchester's Residential Department, has been a passionate and dedicated advocate for the people in her care.  The entire Kurzer Family has been very supportive of Diane's work and the many hours she is on call.  Diane consistently goes above and beyond her nursing duties and considers each member of the houses she works with, as family.  It is our honor, to present The Kurzer Family with The Arc Westchester Foundation's Family Partner Award.
Dan Molino, President
Grassy Spring Longterm Care, Inc.
2019 Corporate Partner Award
Dan Molino, President, Grassy Spring Longterm Care, Inc., serves the pharmaceutical needs of over 150 residences throughout New York City, Westchester, and Rockland Counties.  He has found his interaction with organizations that provide care for individuals with special physical, psychological, and medical needs to be the most rewarding work of his pharmacy career.  We are proud to present this year's The Arc Westchester Foundation's Corporate Partner Award to Mr. Dan Molino.
About The Arc Westchester

We are the largest organization in Westchester County supporting children, teens and adults with developmental disabilities, including autism, and their families. We provide services throughout the Arc of a Life: early intervention, preschool, school-to-work, employment, residential, guardianship, recreational, advocacy and Wellness Center programs. Your support makes a dramatic difference to the 2,000 individuals who count on us each and every day.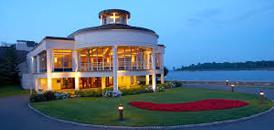 Our event takes place at the beautiful Glen Island Harbour Club in New Rochelle from 6:00-9:00 pm.
I am unable to attend, but wish to: