The Arc Westchester Foundation's annual food and wine event, A Matter of Taste, supports comprehensive and innovative programs and services for people of all ages with developmental disabilities, including autism.
We are grateful to our loyal supporters and generous food and beverage partners who have made this event a success year after year.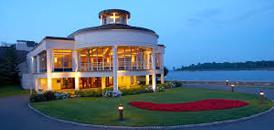 Our event takes place at the beautiful Glen Island Harbour Club in New Rochelle from 6:00-9:00 pm.
I am unable to attend, but wish to: